New AltCoin can be mined with CPU - Easy!
Hi Steemains.
Yesterday I found a very interesting AltCoin which is changing its worth very drasticlly (Up and Down).
The coin called YTN (YenTen)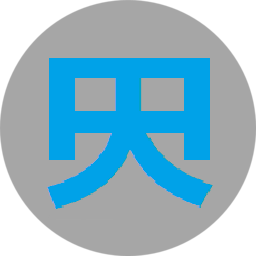 I'm posting here some info about it and i'll add the way to Mine it (With CPU Only)
So,
Yenten is a cryptocurrency of the cpu, by the cpu, for the cpu.
No ASIC mineable.
The website to get the Wallet is:
https://conan-equal-newone.github.io/yenten/
You'll see this page:
Warning!!
Yenten is only for 21y or older man.
Girls, kids, plz get out now.
When you open this page you shuld click on "Yenten"
You have 3 Pools available for it (you can also use solo mining but you'll get a Block once for 2-3 days so its not reccomanded.
The pools are:
https://www.bilbotel.fr by Nillecram
https://crypto.n-engine.com by naskel
https://antminepool.com by AntMinel
I'm Using https://crypto.n-engine.com because it is more stable then the others.
Now' For the miners and the Configuration
Download the Miners from Here
Unzip the file to a folder
Set Antivirus to except the miner folder
Open Command promt or create a BATCH FILE set directory to extracted folder
Set miner as below:
for bilbotel pool - cpuminer-aes-sse42 -a yescryptr16 -o stratum+tcp://pool.bilbotel.fr:6234 -u YourYTNaddress -
for antminepool - cpuminer-aes-sse42 -a yescryptr16 -o stratum+tcp://antminepool.com:6234 -u YourYTNaddress
for crypto.n-engine - cpuminer-aes-sse42 -a yescryptr16 -o stratum+tcp://crypto.n-engine.com:6233 -u YourYTNaddress
Now, You can set the YTN Adrdress from the wallet you can download from Yenten ewbsite as i wrote above and you can use the Address from the Exchange (The only Exchange that support this altcoin today meanwhile)
The Exchange website is:
https://coinsmarkets.com/
Now, All you have to do is.... Start mining as soon as possible before the Diff will raise :)
Good luck everyone :)
Best Wishes
Adi