Adel Swap Module Guide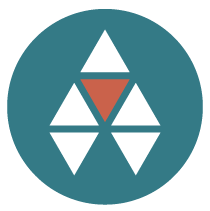 ADL Swap Module Guide
Contents
Introduction
Creating your ETH address
Verifying your Ethereum Address
Transferring ADL on Nxt to Adel
How to see ADLs in MyEtherWallet
Swap Module
Support
Introduction
This guide has been prepared to help Adel stakeholders with the transfer of their ADL coins from the Nxt blockchain to Ethereum. It is important to note that stakeholders need their ADLs on the Nxt blockchain (nxt.org/downloads) to successfully perform the swap. And they need an Adel Account with a confirmed and verified Nxt address (community.adel.io).
The main steps outlined in this guide include:
▲ Creation of your Ethereum Address
▲ Verifying your new Ethereum address with a signed message
▲ Transferring your ADL coins (on Nxt) to Adel's designated Nxt address
Creating ETH address
Your Ethereum address MUST NOT be an address from an exchange service. If you do this, we will not be able to track your transaction, and it may result in a loss of your ADL coins
There are several Ethereum wallets available to hold your new ADL coins. The wallet that we recommend is:
https://myetherwallet.com

Enter your password which will be used to encrypt the file that contains your private key. Then click 'Create New Wallet':

Download the Keystore File and keep this document in a safe location. If you lose this file then you lose all of your assets on this Ethereum address (ETH, or ERC20 coins such as ADL). The Keystore file is another type of private key. We recommend that you save your private key on an external hard drive or USB storage device (not on your desktop, or in a cloud service such as Dropbox).
Optionally, you can also save your private key on the next screen. Do not lose your private key, because if someone finds it then they will have access to all of your assets.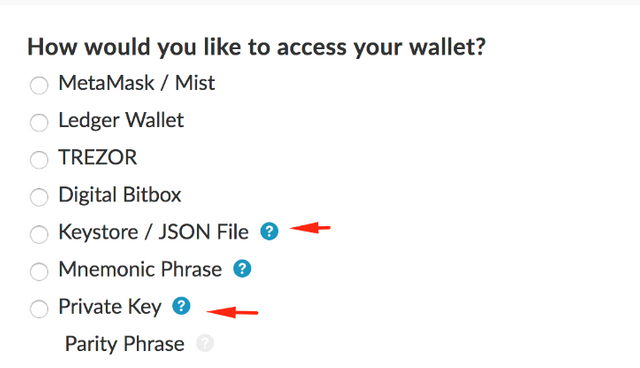 The last step is to choose how to unlock your wallet. You have three options: Hardware wallet, Private key or Keystore. In order to create a Keystore/JSON file you can download this MyEtherWallet Chrome Extension: https://chrome.google.com/webstore/detail/myetherwallet/nlbmnnijcnlegkjjpcfjclmcfggfefdm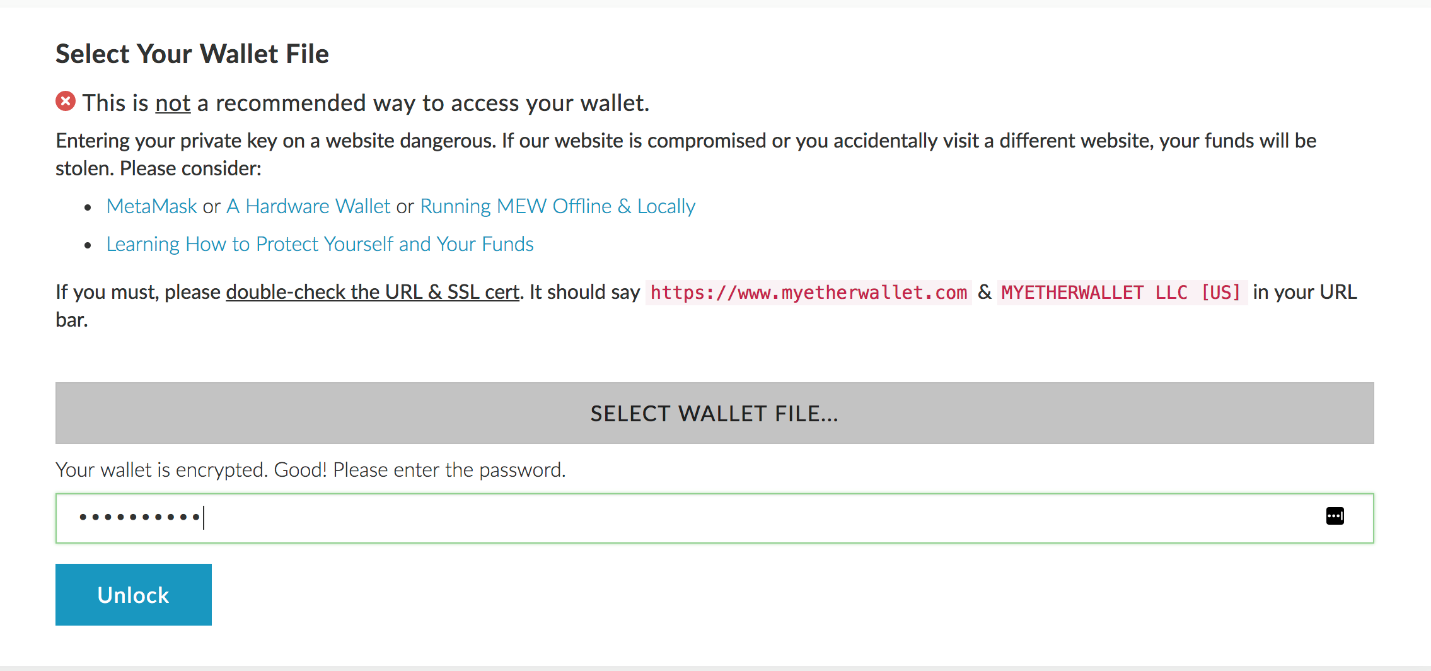 Now go to "Send Ether & Tokens" in the top menu.

Then click on Keystore/JSON file (if that was your previous option). Select the file from your computer, and unlock the wallet with your password. You should now see this screen: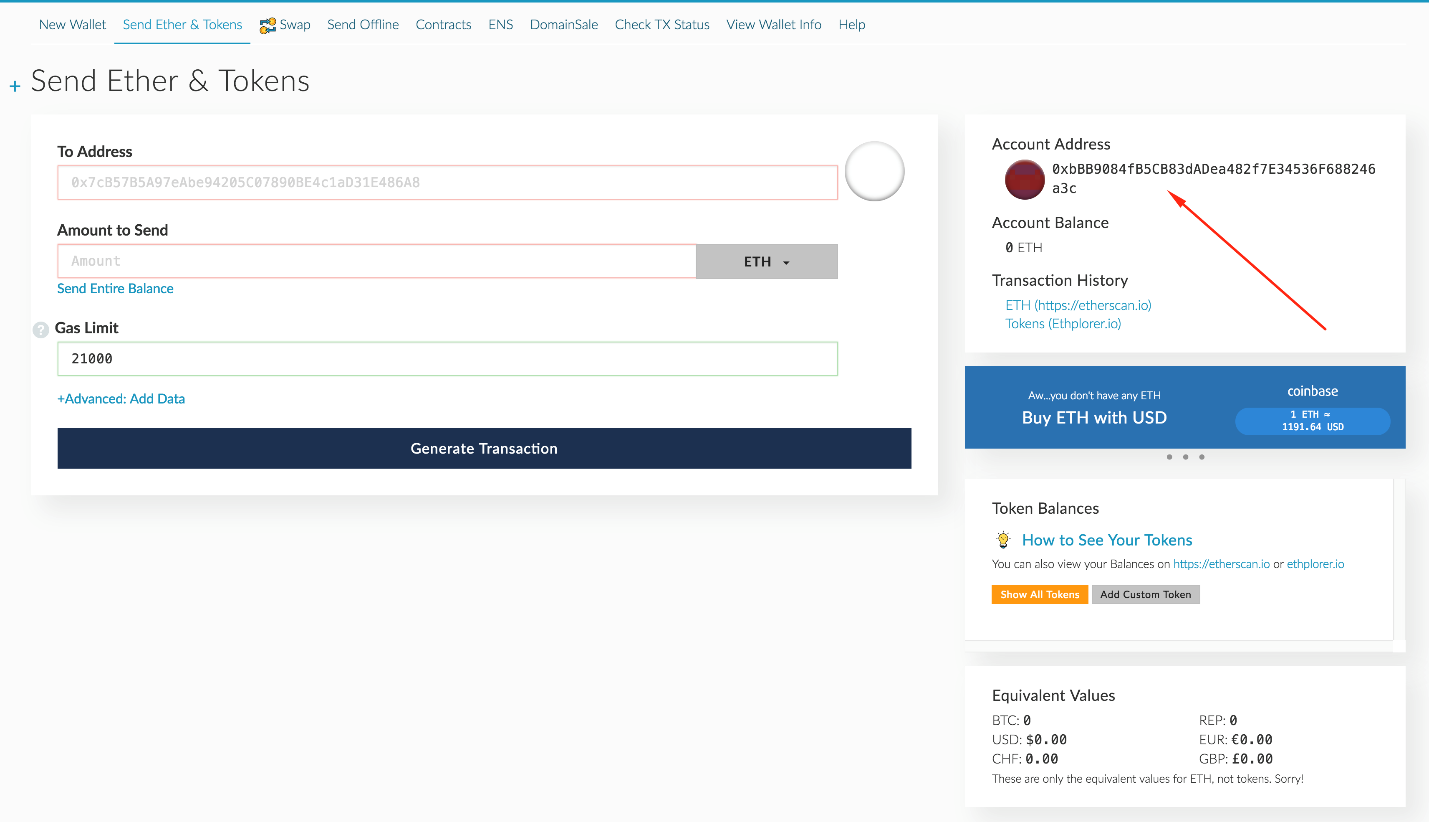 The right frame shows your public key. This public key is also your Ethereum address. This is the address you can send to anyone, so that they can send you ETH or erc20 tokens. Below this address, you can see your asset balance, if any. This is also your new Ethereum address that you should add to your Adel Swap Module (in the right panel).
Verifying your Ethereum Address
Now you need to verify that you know how to access your Ethereum wallet with your private key. Click here for a simple guide to sign a message using myetherwallet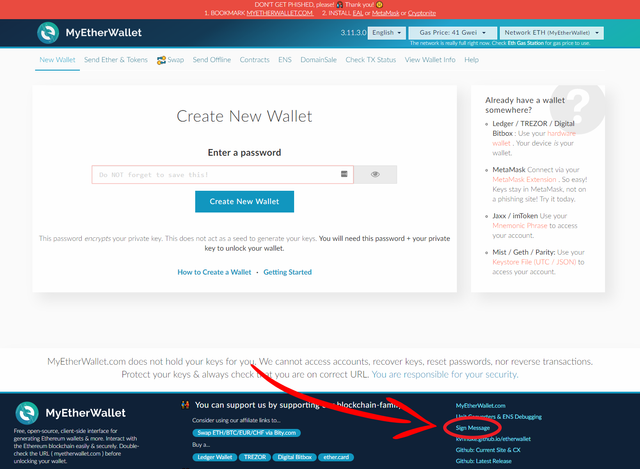 This is the easiest solution even if you are using a hardware wallet. Enter "Adel" in the mesage field, then click "Sign Message"

This signed message below needs to be pasted into the Adel Swap Module, after you have clicked "Verify" under your new Ethereum address. This procedure confirms that you have access to your private keys.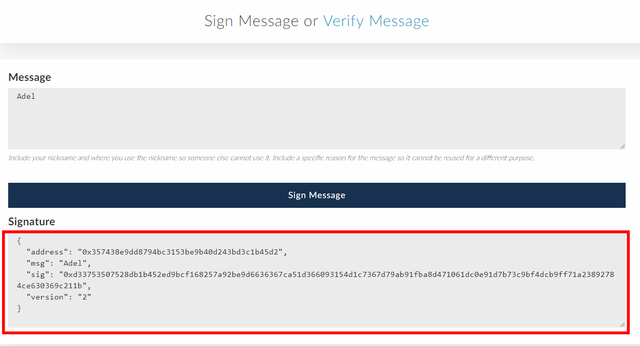 Transferring ADL (on Nxt) to Adel
Do not send your ADLs from an exchange. If you do this, we will not be able to track your transaction, and this may result in a loss of your ADL coins.
Please ensure that your Nxt address is on the Nxt blockchain (nxt.org/download), and that you have entered this Nxt address into your Adel Account. Then confirm and verify your Nxt address before you begin the swap procedure.
Your next step is to transfer your ADL coins on the Nxt blockchain to the Adel Nxt address provided in the Swap module. First log in to your Nxt account using the key icon below: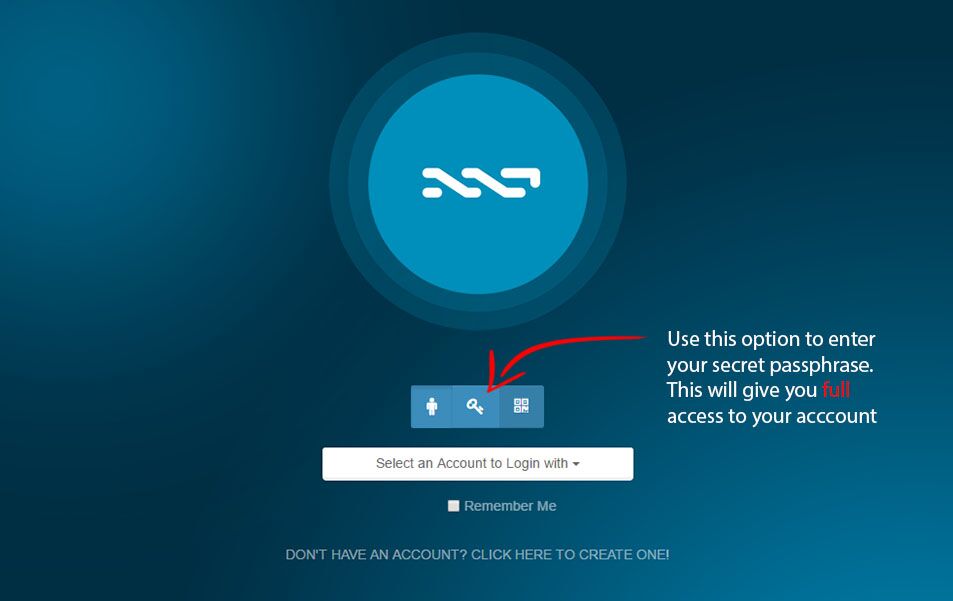 Login to your Nxt wallet nxt.org/download using the "key icon" and entering your NXT private key. Then go to "My assets" and press "Transfer"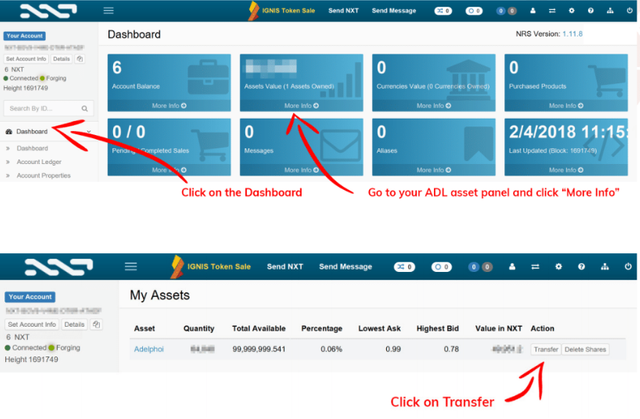 Then, fill in Adel's address: <Adel will provide the NXT destination address on the day of the swap >
Then enter the number of ADLs that you want to send (we recommended sending them all at once). To complete the transaction, enter your private key into the provided field, and press "Submit". Then press the small calculate button to calculate the fee (should be 1 NXT).
In your Adel Swap Module you should now see the progress of your transaction and the deposit of your ADL coins into your Ethereum wallet. You can also confirm this transfer by logging into your Ethereum wallet.
How to see ADLs in MyEtherWallet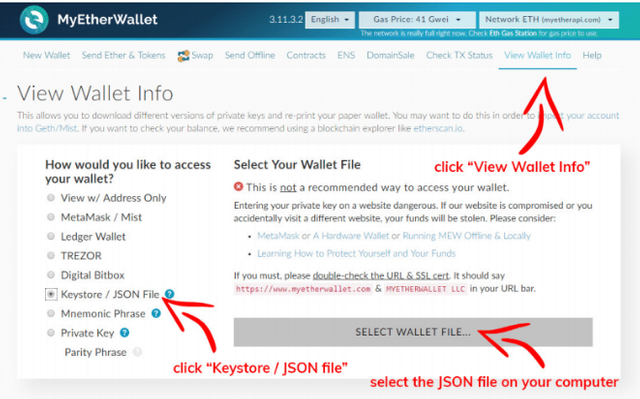 Go to MyEtherWallet.com and click on "View Wallet Info". Then select the JSON file you have on your computer, and unlock that file using your passphrase. You should now see this page: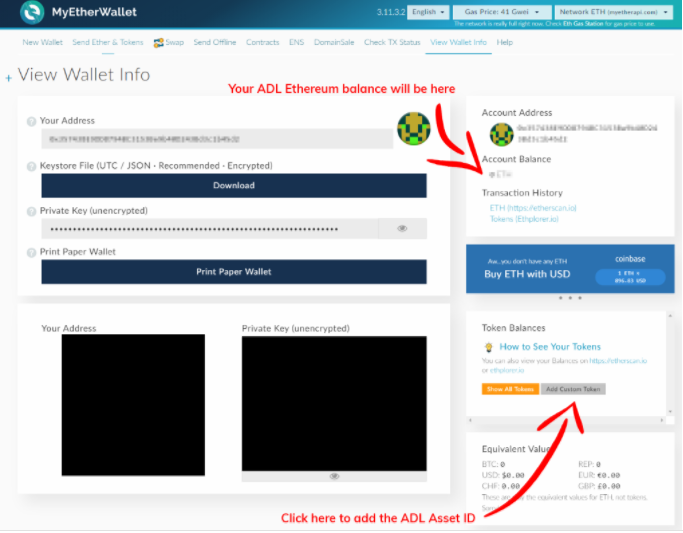 Click on "Add Custom Token" to add the ADL Ethereum Asset ID. Then fill in all of these fields:
▲ Token Contract Address: 0x660e71483785f66133548B10f6926dC332b06e61
▲ Token Symbol: ADL
▲ Decimals: 18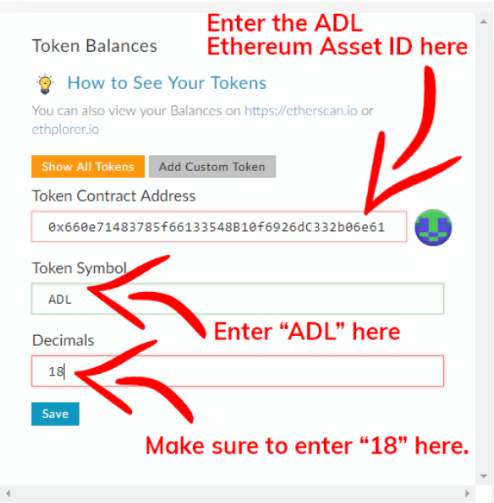 You will now see your ADL coin balance on your Ethereum address: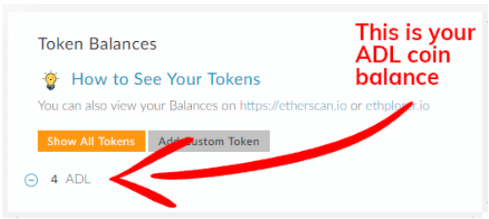 Swap Module
Below is a screen shot of the Swap module. The left panel will display your Nxt addresses from your Account module (those which have been confirmed and validated). The right panel is a history of your pending or completed transactions. You can click on any row, or SC (aka. Smart Contract) to see the details of your transaction.
Icons below the panels access the Swap Terms & Conditions, or this Swap Guide.
Your swap process is completed once the left panel shows zero beside "Remaining to Transfer"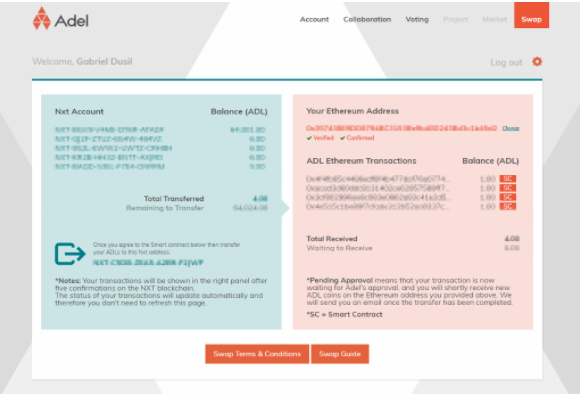 Support
If you have any questions or need support, please don't hesitate to contact the Adel team on our Public Slack via the helpdesk channel, or on Telegram.
In reference to exchange listings, we are working to get ADL Ethereum on several top exchanges and will keep the community posted through announcements on our social channels.