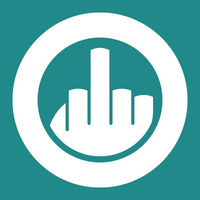 Could this be the most useless coin ever?
Meet UET, the Useless Ethereum Token.

With a circulating supply of around 4 million, this coin trades for 4 cents a piece.
This token markets itself as being completely useless, but people still buy it just to ironically own some. The initial crowd sale raised over $60,000 even though the founder clearly stated that it was a useless token and he would be pocketing any proceeds for himself.

Even the founder himself was dumbstruck that anyone would purchase such a useless coin.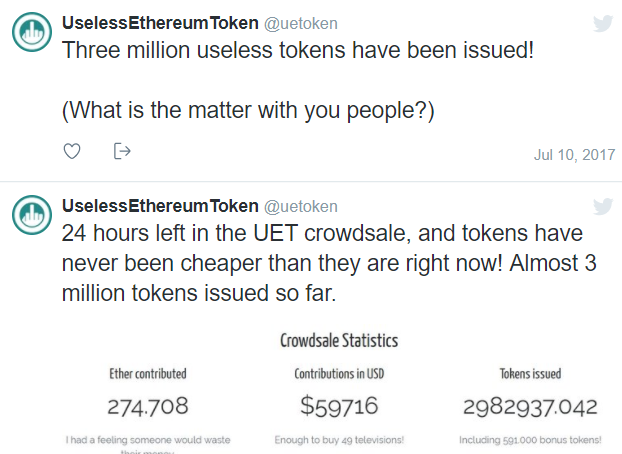 Six months later, this token is still being traded: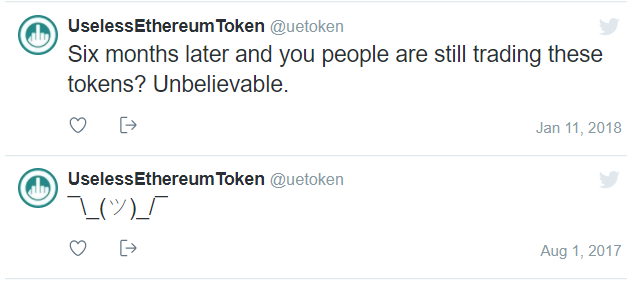 Where did all the money go? Was it used to create decentralized blockchain solutions using chainblock technology or some other generic white paper buzzwords?
No. He bought TVs with it.