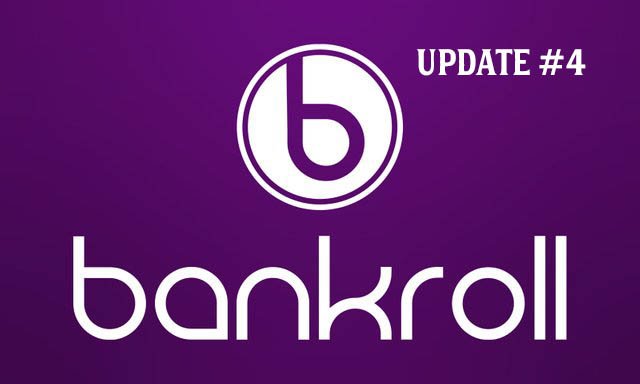 Update #4 : This is the game changer we all have been waiting for… Introducing CREDITS
I have written a few updates and been following this incredible project from pretty much day one. The entire time, I knew this was something revolutionary, but now the team has announced the most innovative project yet. Before we get to that, here is a brief history; Bankroll launched their original ROI contract now known as "daily" about one month ago. This was promising, but never really reached full potential. To help with sustainability, Bankroll then released the first nonprofit casino on the Tron blockchain, known as LUCK, which would feed this contract with its dividends. Now, the "daily" is being replaced with Bankroll's newest project, CREDITS!
This chain of events not only proves why this community is so strong but also that the development team will not stop to come up with a project that will succeed.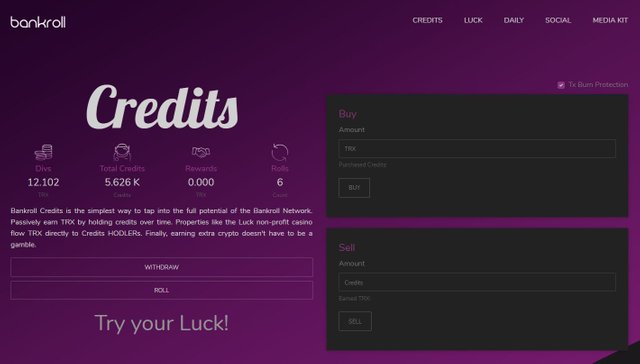 Bankroll Credits is the simplest way to tap into the full potential of the Bankroll Network. Passively earn TRX by holding credits over time. Properties like the Luck non-profit casino flow TRX directly to Credits HODLERs. Finally, earning extra crypto doesn't have to be a gamble. Heard enough already and want to start getting involved now, click here : https://bankroll.network/index.html?ref=TJY7zwJ2uMFbNCWPu4BpMrjsLDWEAZWiCW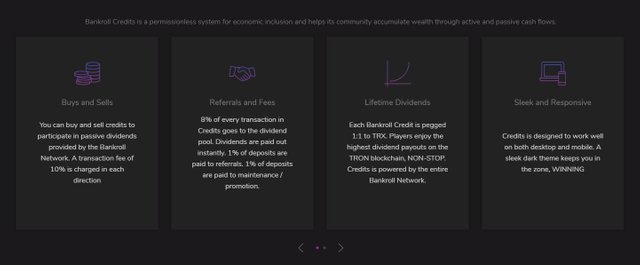 Okay, how is this different? Well, Bankroll Credits are pegged 1:1 to TRX. A transaction fee of 10% is charged on buys and sells that is distributed as follows: 8% to the dividend pool, 1% as referral reward, and 1% for maintenance/promotion of the platform. A small 1% fee is charged on transfers. So what makes it better? First, You can withdrawal your original investment of TRX at any time (minus fees). Second, because Credits are pegged 1:1 you don't ever have to worry about a sell-off or devaluing of your investment. And the icing on the cake? LUCK will begin to feed the CREDITS contract for residual dividends.

Now is the time to get involved in the CREDITS contract, Sign up here : https://bankroll.network/index.html?ref=TJY7zwJ2uMFbNCWPu4BpMrjsLDWEAZWiCW
This smart contract has the potential to be the most sustainable ROI model ever created. In turn, providing a basic income for all of its participants… forever.
Interested in LUCK, the first nonprofit casino on Tron? Start playing now : https://bankroll.network/luck.html
The Bankroll Project is a social experiment on the TRON blockchain to implement a voluntary, sustainable, and permissionless universal basic income. This is not financial advice.
It's up to you to get involved, but if you do, use my link below. Everyone using my link will be eligible for a sponsorship in which I am able to give you back rewards over a set period of time (something unique to this platform) for even more gains. I am now able to see my referrals and one lucky person using my link will receive a 1000 TRX sponsorship! Anybody that resteems this article will also receive 1 steem for every thousand followers sent directly to your account!
Sign up here : https://bankroll.network/index.html?ref=TJY7zwJ2uMFbNCWPu4BpMrjsLDWEAZWiCW
If you're new to Tron, just download this wallet and add TRX to get started. https://chrome.google.com/webstore/detail/tronlink/ibnejdfjmmkpcnlpebklmnkoeoihofec?hl=en-US
---
Sponsored ( Powered by dclick )