Bitcoin Market Update: ACCUMULATION.
Hi traders, let's look at Bitcoin.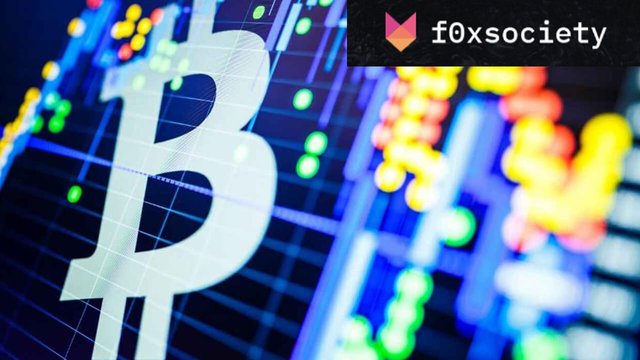 Bitcoin.
---
Not much has changed since last week.
Bitcoin is accumulating on low volatility...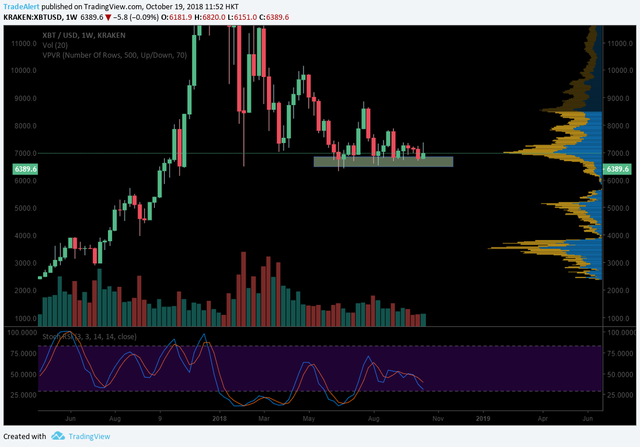 ... while the rest of the market stands quiet: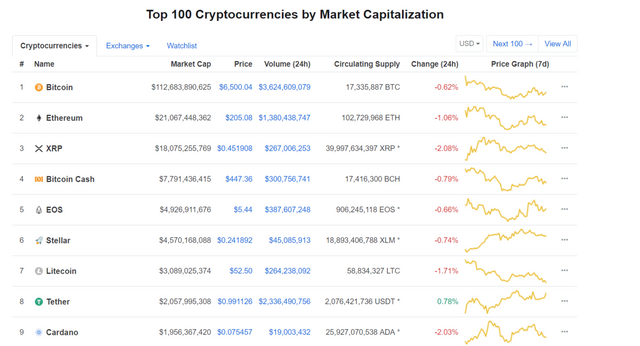 ...public awareness is at its lowest since April 2018: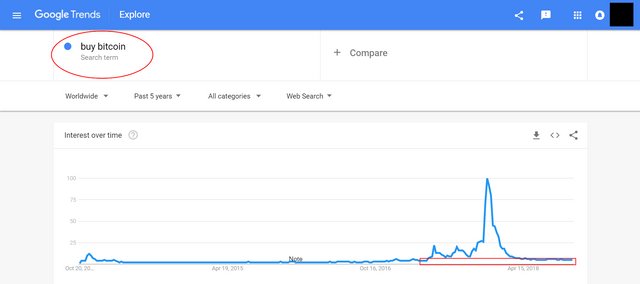 ... and OTC activity is supposedly increasing: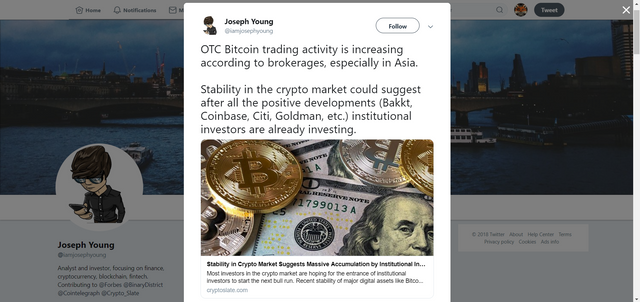 ... which could suggest that institutions are already investing.
Take a look at what has happened in the past 2 months: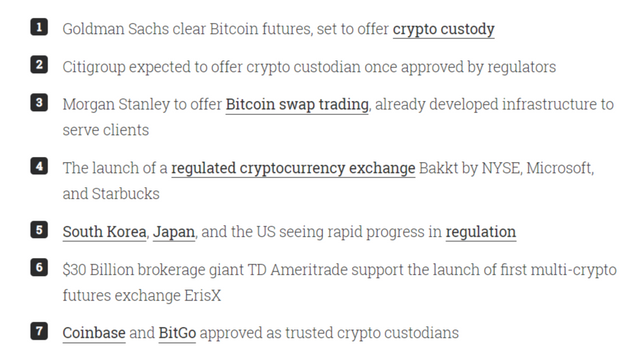 from Stability in Crypto Market Suggests Massive Accumulation by Institutional Investors by Joseph Young
ICE's BAKKT is indeed right around the corner and soon people be able to spend their Bitcoin via the Starbucks app (which will immediately convert it to fiat) which is the most used payment app in the US.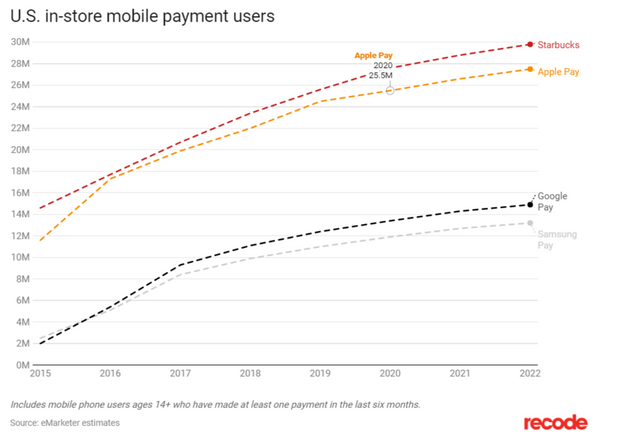 Finally, the FATF has pushed back its framework for crypto AML regulation to be released by June 2019, leaving plenty of breathing room for the market to develop and appeasing the threat of a regulatory crackdown on the crypto industry.
Strategy.
---
We haven't changed our thesis:
Avoid trading the chops as Bitcoin is grinding at the bottom, instead accumulate your favorite coins at discount.
Keep your eyes on the S&P500 for signs of correlation with the stock market (especially in the event of a dead-cat bounce).
---
Until then,
---
FØx.
This content is for informational purposes only and does not constitute financial advice.
---
If you liked this article, make sure to show some love by up-voting or following the blog. You can also follow us on Twitter at F0xSociety.
---

Buy Digital Assets: Coinbase


Keep your Crypto Safe in a Hardware Wallet: LEDGER NANO S
---
Published on



by FØx
---