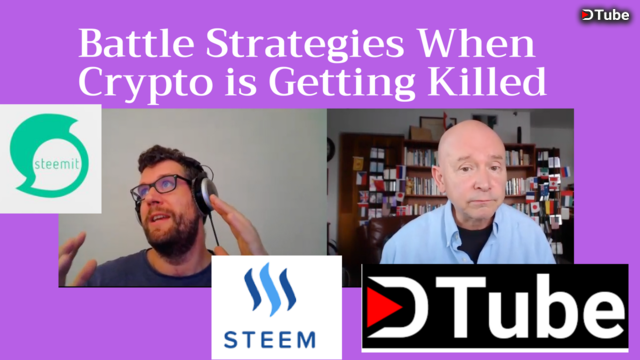 ---
Ouch! Unless you're living under a rock, you see what is happening in cryptocurrencies and it is painful.
Ugh!
We're seeing prices going lower and lower almost daily. Our dearly-beloved Steemit and Steem are getting clobbered also. So, what are we DTubers and Steemians to do?
Well, I just had a wonderful interview with a very smart man who goes by the name @exyle here on Steemit. He goes by Mark in the real world and he always shares great ideas. This is the 2nd interview I've had with him and as good as the first one was, this is even better.
He packs this with lots of "WOW!" ideas that you are going to love. In the midst of a crashing cryptocurrencies calamity, this is an interview that will not only inspire, but educate and help you prepare for what is coming next (it is REALLY good!).
Please leave your comment and we greatly appreciate your upvote. Thank you, thank you, thank you for watching.
Terry
Terry L. Brock, MBA, CSP, CPAE
Member, Professional Speaker Hall of Fame
Certified Speaking Professional
2018 Recipient of the National Speakers Association's Highest Award, The Cavett
Master of Ceremonies
Professional Video Coach
Syndicated Columnist with Business Journals (43 papers across USA, 11 million monthly page views)
https://www.bizjournals.com/bizjournals/bio/19251/TerryBrock
See some wonderful (!) videos on my YouTube Channel!
https://www.youtube.com/user/TerryLBrock/videos
My TEDxBocaRaton presentation.