Earn 3% Weekly with Bitcore ( BTX ) POS-Airdrop
Good morning!
First of all, what is an Airdrop? It is simply a gift; as happened with bitcoin cash and bitcoin, every day also happens with other less known cryptocurrencies.
Airdrops are often made to advertise a coin in the initial phase or otherwise encourage their use.
Today we talk about Bitcore: a bitcoin fork made at block 463604. Every Bitcoin owner on April 26, 2017 can redeem their Bitcore (BTX) free with 1: 1 ratio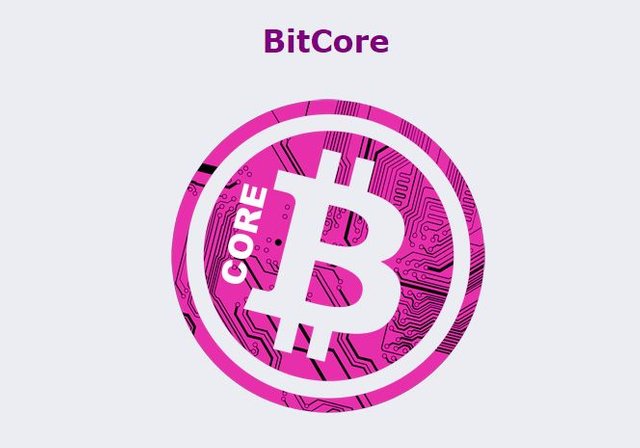 Obviously you need a proper wallet (eg Trezor), with private keys attached, ergo excludes all exchangers including Coinbase.
They are free money but unfortunately they are very few since the current value of one BTX is about $5.
"But why you let us lose our time with a pathetic 6000: 5 earning ratio?" - You would tell me ..
No, this was just a bonus, the beautiful part still has to come: in fact every Monday will be distributed free BTX to the holders of this coin for a value of 3% of the BTX held in your personal wallet, until full distribution of all coins, 21,000,000 total.
The procedure to start earning a 3% weekly is quite simple: just choose the appropriate wallet according to your operating system and download it from this page.
Once you have downloaded your wallet to your PC or smartphone, you just have to buy Bitcore; the higher volume exchanger i personally prefear is this: Cryptopia

Once you buy the Btx (important to have atleast 10 coins for receive the airdrop, about $ 50 at the current value) just take a withdraw from your Cryptopia account to your Bitcore wallet on your pc and you'll be ready to receive your 3% weekly without doing anything else.
Bitcore claims to be better than the original Bitcoin: actived segwit, faster transactions, and larger blocks of 20MB.
Also, taking a look at Coinmarketcap, you see that in total ranking is relatively poorly capitalized. There are those who see it as a bad sign but personally when i buy some coin I like that is always a high ranking and is quite unknown; greater risk, greater gain.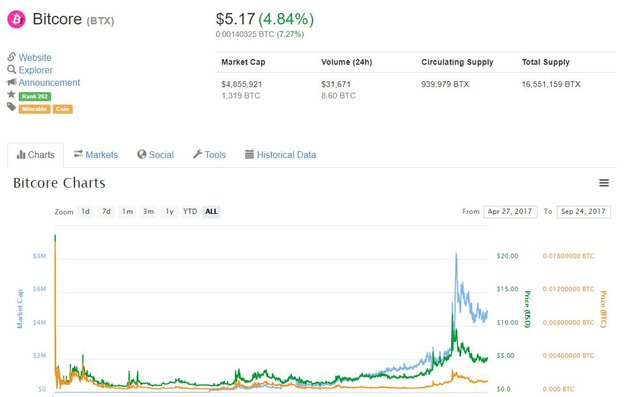 I do not focus too much on the price rise over time, even though it would stay around $5 (it has reached a peak of $ 9 some time ago) it would be better for me just thanks to the 3% weekly I would get passively.
Also with the compounding effect the gains would increase exponentially, making two calculations I noticed that in 2 years for every $ 100 spent I would receive over $ 1500.
Of course these coins are always a bet. It's definitely not a financial advice but just a personal opinion, so the rule "investing what you can afford to lose" is always valid.
I like to differentiate a lot, so I bought only 30 BTX that I'll leave in my wallet for a few months / year.
They could enrich me or I could lose them, but the rest "who does not risk does not drink champagne", and honestly lose $ 150 would not change so much while I instead see a somewhat great future for the world of crypto in general in the next few years .. so why not!
If it turns out to be a good investment, I will offer you champagne.. be prepared!