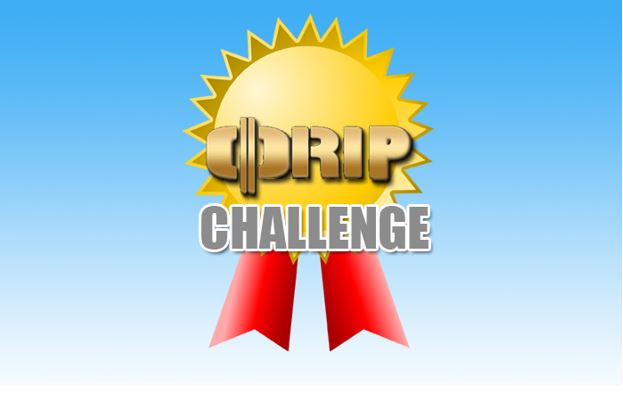 Market has been boring for quite some time now. Things have been fun at QRIP group though; our group has been going about its business with recommendations, comments and garnering a very civil, matured and helpful knowledge sharing!
Some of the group members have commented that this has been one of the most professional (and yet free) crypto groups they are part of! That means a lot to us!
We know that many of the crypto people are feeling the lag that is crypto for the past month or so.
And we, at QRIP group, decided to shake things up a bit by introducing a QRIP challenge that offers opportunity to win $100 for a good crypto-recommendation during this massive buy opportunity times. This will be a periodic challenge that offers the group a chance to flaunt their crypto-prowess. A little bit of quality bragging is always welcome.
More reasons to be part of this growing, thriving, professional QRIP group
THE QRIP CHALLENGE:
To participate:
Join the QRIP group
Submit a crypto-project recommendation as a POST to the QRIP group by March 5th, read the rules below
Your post must be at least 150 words and should include details about the project and team, at the minimum to qualify; recommendations with anonymous teams do NOT qualify;
There is no limit on how many posts your can submit; the more you submit the better it is as it will increase the chance of getting at least one of the posts accepted
HOW IS THE WINNER PICKED?
True democracy in picking the winners; Post that gets the most shares, likes and/or comments AND shared in at least one social media platform (it can be your or your friend's facebook/twitter/steemit/instagram/etc.) outside QRIP group by MARCH 15th wins;
You are free to share your QRIP post link any social media you like (your/your friend's facebook group/twitter/steemit/instagram/etc.) to increase your chances of winning;
You can have your friends and friends of friends to share/like/comment on your post too;
A video about the contest shared on any social media earns 10 extra points (minimum duration of 20 seconds)
POINT SYSTEM: Every share (any social media, you can submit the proof), like, comment gives you a point; Post with maximum point wins;
PRIZES: Winner will be declared on March 18th; Winner gets $100 worth of ETH or ICX; there will be one winner in this run;
RULES:
Only articles submitted as POSTS (not comments) to the QRIP group from the date challenge opens to midnight on March 5th qualify to enter the challenge
Posts related to ICOs do not qualify. Only posts related to projects that are in the market (even if they are not on -
coinmarketcap.com) qualify
Posts about projects already recommended by QRIP do not qualify to enter the challenge, but may be accepted as posts if it brings value to the group
Each post will be reviewed and if accepted will officially enter the challenge
Posts shared on bitcointalk or other message boards OR posted as comment on YouTube or other social media do NOT count toward the points
Come join the challenge at: QRIP group