Hi Friends ...! Me a Good Traders of Cryptocurrencies .
Coinmarketcap is manipulated By anonymous ..!!
Last 7 days we see the Conmarket is Down.Why ? Last one month coinmarket try to up when market is up anonymous Sell of the Big amount of BTC than market is down.We alse See the many n=good news come to online but market not up... :(
Anonymous most of the time manipulated the coin market.last time big down for anonymous get buy more btc . i hope next 1 or 2 month BTC go to a big jump to up it's also hand of anonymous.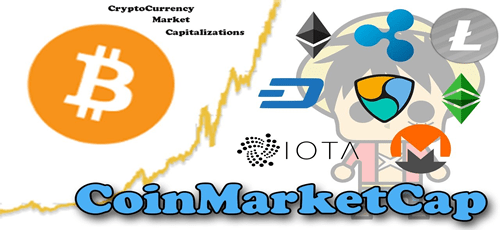 This tine we can buy the alltcoin for next big jump .
My Skill : HTML5Web DevelopmentQuality AssuranceSoftware TestingSearch Engine Optimization (SEO)BugzillaJavaScriptCascading Style Sheets (CSS)WordPressSocial NetworkingSecurityHTMLCSSUbuntuMySQLPHPlaunchpadNetworkingFreelance TrainerManagementTeam ManagementCLinuxTeam LeadershipOrganizerPublic SpeakingInformation TechnologyTechnical TrainingTechnical DocumentationNon-profit VolunteeringMentoringTeam CoordinationTeam MentoringPostgreSQLMongoDBWeb Application DevelopmentNoSQLMozilla QaQA Engineering