#CRYPTO: NIGERIA AND THE COMING OF THE DIGITAL COINS (cryptocurrencies).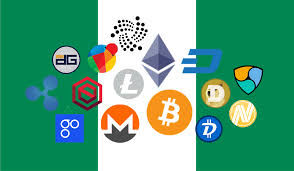 Over the couple of years since the emergence of cryptocurrencies with BITCOIN taking the centre stage, there has been a lot speculation over the acceptance of the digital currencies in Africa. Surprisingly, in 2017 cryptocurrencies were in high demand on the African continent as much as 40% above global averages as 12% of adults had some kind of mobile-based money account (especially in the sub-Saharan region). One would agree with me that the ease with which transactions are made with the "cryptos" are quite preferable to that of banks, its use of modern algorithms and blockchain technology enables it to carry out its market purpose with little or negligible charges. Some people would go on to say this is the savior of the world's economy (can you agree with that?)
Nigeria is a great market place for investors and at the moment there are several digicoins trending with BITCOIN sitting on top of the list. However, there are several other coins of interest examples of which include; LITECOIN, ETHEREUM, NEM, RIPPLE and DASH. Most people only know bitcoin but I'll give a brief description of bitcoin's "younger brothers" in the next paragraph.
With growing interests in cryptos, investors in the Nigerian market are leaving no stones unturned in "tapping" into this new source of wealth and peradventure in a couple of years from now, Nigeria could be installing crypto-ATMs across the country (just my own humble prediction).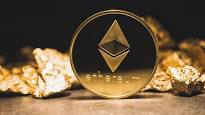 ETHEREUM can simply be described as an open-ended software platform which like its counterpart (BITCOIN) relies on a blockchain technology in other to operate. Developers due to the blockchain tech can build and distribute decentralized applications. In comparison with bitcoin, ethereum's blockchain focuses more attention towards the operations of a programming code irrespective of its decentralized application unlike that of bitcoin that can be made use of in detecting the authentic ownership of digital currency.
In addition to the above, ethereum rules out limitations experienced by other blockchains as it provides not one or two but several alternatives thereby enabling application developers to create an unlimited number of applications unique in all forms to its superiors. There are some setbacks to this currency though; Ethereum as a decentralized application is as good its writer and hence, a bug or an oversight may result in an unwanted action with effects which cannot be contained unless a network consensus is gotten and the underlying code is rewritten.
LITECOIN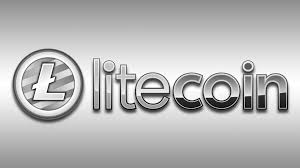 Litecoin for a long while was seconded to bitcoin as it possessed attributes of having faster transaction and a very advanced storage efficiency. It was invented by Charlie Lee and is quite an alternative aimed at solving several problems. It facilitated the emergence of several other cryptocurrencies which used its codebase but made it even lighter. Example include : Dogecoin or feathercoin.
• DASH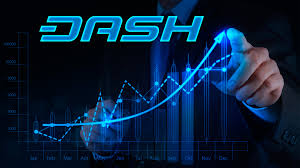 Previously called known as Xcoin and also known as "digital cash" as of March25, 2015 has a unique functionality. It was developed by Evan Duffield in his quest to improve the Bitcoin but wasn't very successful so he developed his. Since its birth in 2015, it has remained one of the coins with a high value like ethereum and its mining process requires far less energy than some other coins.
• RIPPLE
Also known as XRP, Ripple due to its large supply is said to have steady price. It has a structure that requires no mining but is secured and built on an advanced blockchain technology which reduces network latency also operating on a low liquidity cost. It aids easy payments and transactions across networks globally.
The above are just a few of what is trending in Nigeria with the likes of MONERO


and

LUNO rising steadily gaining popularity. Thanks for reading, do make contributions to this post if you want (and ofcourse upvote).