Wells Fargo, the Third Largest U.S. Bank, Bans Credit Card Purchases of Cryptocurrencies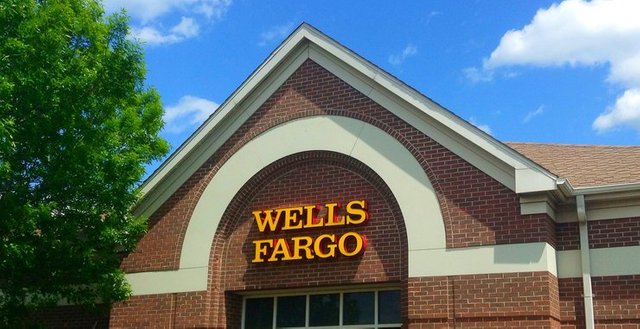 "Wells Fargo, the third largest U.S. bank (by total assets), has announced that it is no longer allowing personal/business credit card purchases of any cryptocurrencies.
The bank is no doubt worried that the bear market we have been experiencing since mid December of last year could lead to even more drops in cryptocurrency prices, which might result in their customers not being able to pay back what they owe on their cards. With some cryptocurrencies, such as Ripple (XRP), down more than 80% since their December highs, it would not be surprising if some of the customers who gambled around that time (on cryptocurrency prices going even higher) and maxed out their credit cards for crypto purchases may not be able to settle their credit card accounts any time soon.
This decision follows similar announcements made earlier in the year by other major U.S. credit card issuers, including JPMorgan Chase, Bank of America, Citigroup, Capital One, and Discover.
In a statement released on Monday, a spokesperson for the bank said:
"Customers can no longer use their Wells Fargo credit cards to purchase cryptocurrency... We're doing this in order to be consistent across the Wells Fargo enterprise due to the multiple risks associated with this volatile investment. This decision is in line with the overall industry... We will continue to evaluate the issue as the market evolves."
According to a report published on 19 December 2017 by personal loan research firm LendEDU, in an online poll carried out by mobile survey startup Pollfish, 672 active Bitcoin investors were polled. 18.15% answered that they had used credit cards to purchase Bitcoin, and 22.13% answered that they were not able to pay off their credit card balance after purchasing Bitcoin. This part of the report is particularly interesting:
"Judging from the results [of] our poll, most Bitcoin investors are not worried about a crash and believe that the returns from their Bitcoin investment will be sufficient enough to pay back their credit card bills. For example, 70.37 percent of respondents that carried over their credit card balance stated that owning Bitcoin is worth the interest expense. Additionally, 88.89 percent of that same pool of investors plan on paying off their credit card bill from the money generated after selling their Bitcoin.
Is it possible that the price of Bitcoin continues to skyrocket and the gamble these respondents are taking pays off? Definitely, but that is not to say they are not still playing with fire. Using a large line of credit and carrying over one's balance to gain financial leverage on Bitcoin and possibly take advantage of the virtual currency's huge price swings might pay huge dividends but may also leave him or her in insurmountable debt, made worse by interest."
Finally, it is important to note that Wells Fargo, like its rivals, still allows cryptocurrency purchases to be made using debit cards.
According to CryptoCompare, Bitcoin (BTC), the largest cryptocurrency, at press time, is trading at $6,727, down approximately 65% since its December high."
https://www.cryptoglobe.com/latest/2018/06/wells-fargo-the-third-largest-u-s-bank-bans-credit-card-purchases-of-cryptocurrencies/