[SELLING AT PEAK] The importance of taking an opportunity
A friend of mine believed in Bitshares (BTS) on the month of may.
He put like 0.5 BTC on the coin.
The price was at 2,200 satoshis, something like that.
Last month it reached a high on 16,500 satoshis.
Needless to say he was extremely happy with his investment.
But he told me "Imma HODL"
Did not sell then. Did not sell at the beginning of this month.
Now the price is around 4,900 satoshis and falling.
Yes, he is at profit. But the price keeps dropping.
Here is the chart of the coin: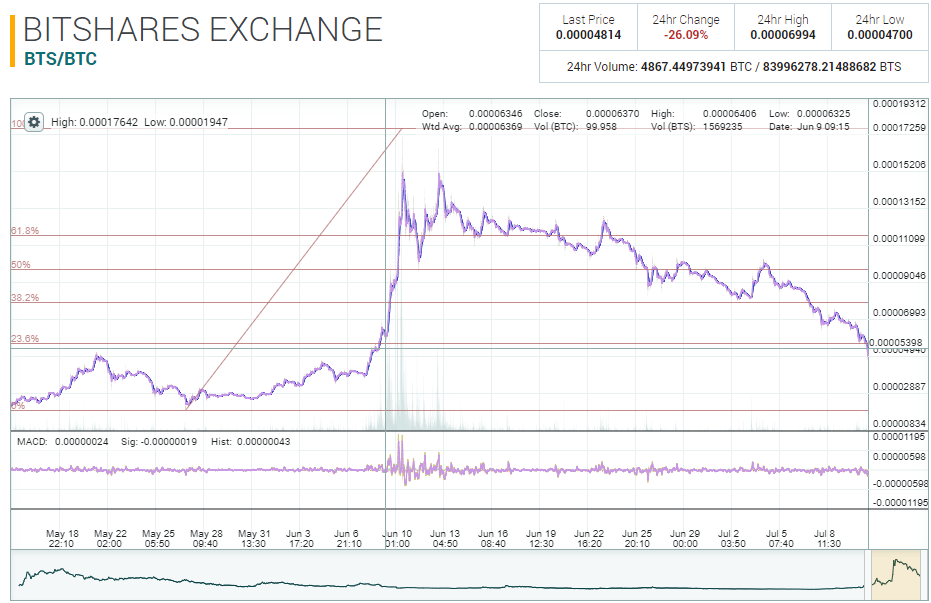 BTW, the bloodbath continues.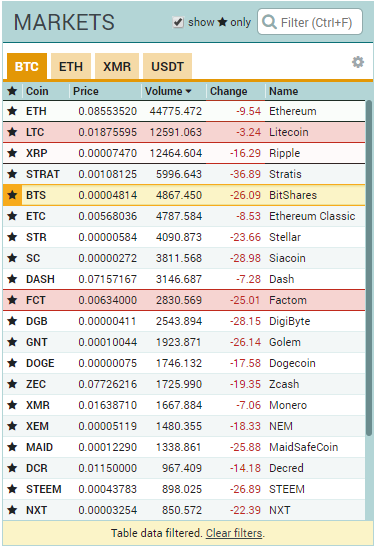 I'm curious to see how this month (and august) will go for us.