You cannot read about cryptocurrencies without coming across the term HODL seemingly every other sentence.
What a ridiculous term.
Way too many so called cryptocurrency "investors" are absorbed in the day to day noise of the markets, proudly calling themselves HODLers yet freaking out at every correction.
By definition the vast majority of "investors" join the masses and become panicked sellers once the market reaches the blowoff phase, psychologically unable to "hold on for dear life".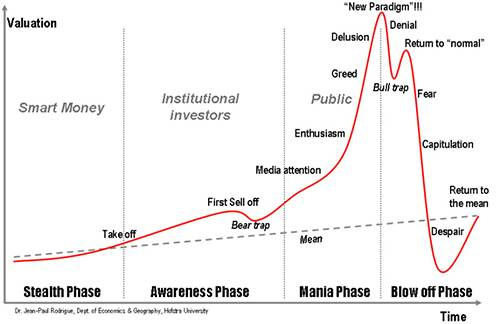 Remember this: The majority is always wrong.
And a lot of self proclaimed HODLers are part of the majority.
A big part of the crypto crowd thinks in days or weeks when 3-5 years should be considered medium term.
And of course during every little bull run and subsequent correction you get gems like this: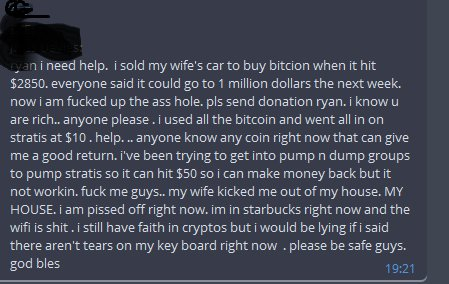 Follow Global Vanguard for the latest in geo-politics, future trends, profitable speculations and global lifestyle opportunities.