What are the top cryptocurrencies to invest in 2018
Since Blockchain evolved to be one of the most feasible technology, we have countless options in the cryptocurrency list to invest. Some are proving beyond expectation while some are majorly disappointing. Most surprisingly, the top 10 cryptocurrencies to invest might not be very popular or common to all the traders.
Before thinking of investing, it's very crucial to understand their features and potential in the long turn. For that, following their move is equally important. Just like real estate investment and significant investments, you can't just rush into any decision.
According to CoinSwitch Exchange - Top Cryptocurrencies to invest in 2018 are Dash, NEO, Cardano, Steem, Tron, NEM.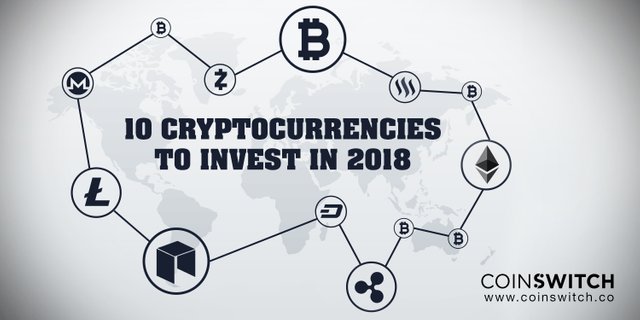 You can read more about The top cryptocurrencies to invest in 2018.