BTC/USD (a bull trap after all?)
In the last setup I already warned to fast coin buy or buy trades.
Also, the marked rebound was underway and even overshot the target.
https://steemit.com/cryptocurrencies/@cultus-forex/the-crypto-markets-seem-to-be-frozen-for-2-weeks
In the daily chart, we can see the 200 EMA and the converging EMA Ribbons.
These points now seem to finally lead to further sales and thus the old planned setup continues to have its validity.
Als further I have you times the XRP chart attached where we see, the long candle shadow was not yet filled. Also there is caution required.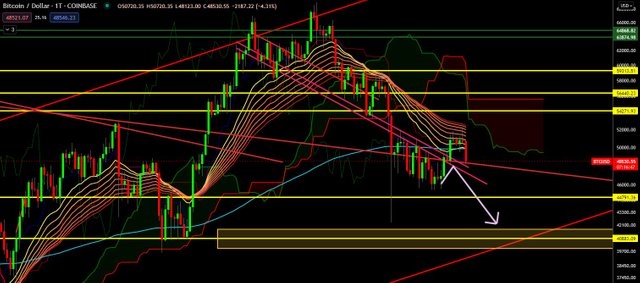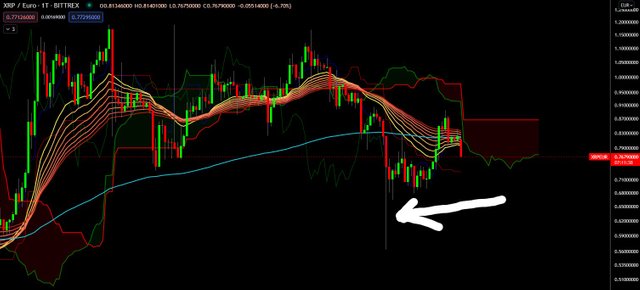 Year end rally starts blood red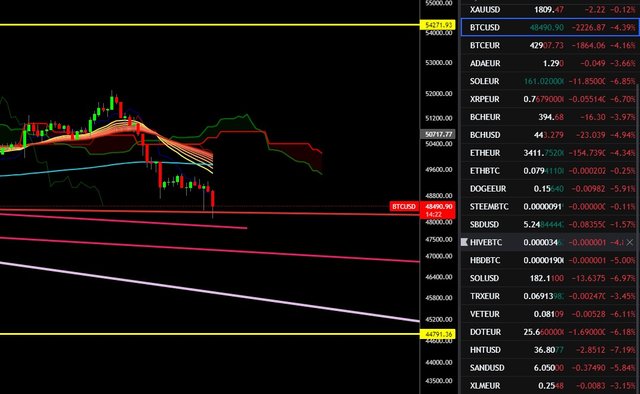 Disclaimer
This post contains affiliate links that help me educate myself.
If you make a purchase through one of these links, I will receive a commission. Certain decisions are not influenced by this.
Cryptocurrencies: buy/sell/trade
► FTX: https://ftx.com/#a=cultusforex
► Bittrex: https://tinyurl.com/y3628ckl
► Bitfinex: https://tinyurl.com/yc4blgny
► Bitpanda: https://tinyurl.com/y3a8s2xl
► Anycoindirect: https://tinyurl.com/yxm34stz
► Cryptopay: https://tinyurl.com/y5ov8nzr
► Coinbase: https://tinyurl.com/yef6rwa4