Bye-Bye Bitcoinin my country Morocco Bans Cryptocurrencies
Home Economy Bye-Bye Bitcoin: Morocco Bans Cryptocurrencies
Bye-Bye Bitcoin: Morocco Bans Cryptocurrencies
By Morocco World News - November 21, 2017
Bitcoin, Cryptocurrencies , Digital Payment system, Moroco, Economy
By Sana Elouazi
Rabat – A few days after the digital services company MTDS announced that it would accept Bitcoin as payment for the first time in the kingdom, Morocco's Foreign Exchange Office and central bank have issued a public statement stating that transactions made via cryptocurrencies are banned and will be punishable by fines.
"Penalties and fines will apply to anyone engaging in transactions with foreign countries that do not go through authorized intermediaries or in foreign currencies not listed by Bank Al-Maghrib," warned the Foreign Exchange Office in a statement issued November 20.
The institution added in its press release that cryptocurrencies work within a "hidden payment system that is not backed by any financial institution."
It also emphasized that "the use of cryptocurrencies entails significant risks for their users," as cryptocurrencies could be linked to illegal activities on the Web, in particular the purchase and sale of drugs, weapons, and ransomware.
I don't know why
For MTDS, the adoption of Bitcoin is one of "the innovative payment methods with high growth potential that allows customers, especially international,is pay services directly by Bitcoin alongside other traditional methods of payment such as transfer and local and international bank cards," explained CEO cn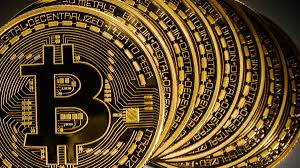 Karl Stanzick in a statement.