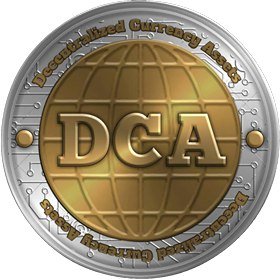 A cryptocurrency (or crypto currency) is a digital asset designed to work as a medium of exchange that uses strong cryptography to secure financial transactions, control the creation of additional units, and verify the transfer of assets.
Over the last few years cryptocurrencies have started to
gain more acceptance and interest around the world.
The advent of the Internet has created many wonders and
wealth, almost all internet trade need to use the qualified
third-party credit institutions to handle payment purpose
These systems are still subject to "Models that are based
on credit.".
The digital assets derived from the blockchain are subverting the third-party credit institutions and facilitating
direct payment without the involvement of third parties.
About Blockchain:
Blockchain is a distributed ledger, it is a technical scheme to maintain a reliable data base collectively by using a decentralize and distrust way.
Blockchain is the result of the integration of a variety of technical other than a single technical.
These techniques are combined in new structures to form a a new way of recording, storing and expressing data
Anyone can participate in the blockchain network and using blockchain, it can distribute the collective knowledge of all devices to ensure that no central system can affect all other devices.
By allowing digital informations to be distributed but not copied, blockchain technology created the backbone of a new type of internet.
Blockchain the new technology of trust and redefining the way we transact.
Blockchain has the potential to change the way we buy and sell, interact with government and verify the authenticity of everything from property titles to organic vegetables.
It combines the openness of the internet with the security of cryptography to give everyone a faster, safer way to verify key information and establish trust.
Any individual who is interested in token creation can easily demonstrate how tokens can be created and sent to friends, family and coworkers.
DCA decentralized utility token can also be used as payment in token creation service.
DCA Website Hosting Service:
Increased demand for both internet and mobile technologies are rapidly increasing and is now playing a
greater role and part of our veryday life and activities
The DCA market place offers service providing website developments and e-commerce online marketing website through hosting service.
Businesses need a website to reach the greater majority in the internet world and that will help the DCA website provider to host the hosting service
DCA token can also be used as payment for website hosting service and in the future goes towards mass adoption for more decentralized functions.
Such is DCA, an extremely excellent, efficient and powerful digital asset that has emerged.
DCA is also known as "Decentralized Currency Assets" whose mission is "To help other people succeed in our decentralized community ecosystem"
In a world full of numerous icos, crypto projects and tokens, DCA is unique and perfect for such a time as this to create not just excellence in service but also ensure tranquility, transparency, and potent security in transactions.
DCA's Vision is to be one of the top 100 cryptocurrencies worldwide. This, they have put into motion by ensuring their services are excellent, super fast and reliable.
DCA also supports decentralization and crypto space anonymity
DCA has wonderful Token Utilities.
Usage of DCA Decentralized Utility Token:
The purpose of application of blockchain is to construct a trusted distributed business and decentralized system
The ways blockchain and DCA token can improve the community market place platform
Having created DCA, we realized there was work to be done so it could be widely adopted.
The main goal is to activate the community and create a place to communicate the product and services
Our community is focusing in our market place platform, token creation service and website advertisements.
DCA token can be used as payment in any of our products and services
1.)Token Creation Service: This is where you can have your own cryptocurrency ERC20 token and crowd sale token.
2.) DCA Website Hosting Service: This is where you can have your own website for your business.
3.) DCA Community Market Place: This is built by DCA community for the community; where you can advertise your own token, project and other businesses for free!
DCA Token Creation Service:
With the growing demand and interests in cryptocurrencies, we felt that improved ease of use in the creation of smart contracts on Ethereum based tokens would lead
to more mainstream adoption and understanding of the cryptocurrency space.
DCA service currently provide support forERC20 standard and crowd sale token all are ethereum
based tokens as these are the most common and widely adopted token standards.
As new token standards are developed we intend to implement them into our token service and marketplace.
DCA service also believes in protecting the environment and preserving it for future generations to come.
Within the framework of DCA platform, the programming
language for writing smart contracts focused on called Solidity, implements the usual high level programming concepts.
The smart contracts are supposed to be written by programmers, and that makes them available to alienated number of users who understand the codes.
Companies and individuals who are desirous of launching their own cryptocurrency token will use our service to make the process much simpler and no worries about the coding.
We strive to make DCA token creation service as user friendly as possible as we firmly believe user friendliness is one main factor,that is currently limiting mainstream adoption.
These are put in place to show that DCA token can also be used as currency for upcoming and owned DCA DEX Exchange in the near future
DCA Product exists in token creation Service (ERC20 and Crowdsale)
Total Supply: 3,209,788,000
Circulating Supply: 60%
Smart Contract
0x7a5522fb18a7953aaB4358495e6Df804ECa63678
Token Symbol: DCA
Decimals: 18
DCA can be traded on following exchanges:
https://www.etherflyer.com/trade.html?pairs=DCA-ETH
https://bitexlive.com/exchange/DOGE-DCA
DCA/BTC, DCA/LTC, DCA/USDT
https://einax.com/markets/DCA-ETH
https://www.bitkop.com/exchange/dca_eth
https://azexchange.io/#!/trade/DCA-ETH
https://polarisdex.io/#!/trade/DCA-ETH
https://ethermium.com/t/0x7a5522fb18a7953aaB4358495e6Df804ECa63678
DCA is also involved in exciting airdrops both on twitter and on telegram.
The telegram programs are of various types such as:
-DCA FASTEST AIRDROP!!
This is where the fastest individuals are rewarded 1,000 tokens each.
It is a called 40 seconds to 1 minute airdrop also known as "MINUTE TURBO CALLS"
This is always exciting as the admins at some point post the pinned message in the telegram group and the first few persons to post their DCA number and ETH wallet Address within 1minute, become winners and rewarded 1000token each.
-Another Telegram program is games that one can play like car racer etc to get rewards.
While DCA also has a twitter program which is on going and it is called "DCA-Candy"
In "DCA-Candy" every participant is expected to post the details as contained in the rules via their twitter handle, including their DCA number and their Wallet Address.
They are also expected to tag the tweet to atleast five to ten people on twitter and pin it. This attracts weekly rewards as more assignments are given from time to time.
DCA is a well balanced, organized and product based crypto/digital asset that every individual should consider investing into.
Website: https://decentralizecurrency.net
FBpage: https://www.facebook.com/iamacts
Twitter: https://twitter.com/DCAtokenService
Telegram: https://t.me/DCAcommunity
CorporateEmail: [email protected]
SupportEmail: [email protected]