I have brought Japanese language to BitShares world along with the CryptoBridge team!
Now, CryptoBridge supports Japanese language as DEX for the first time in the BitShares ecosystem.
You can see it by language toggle button on the right top.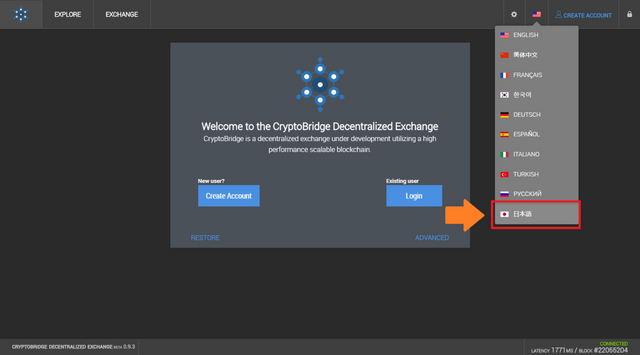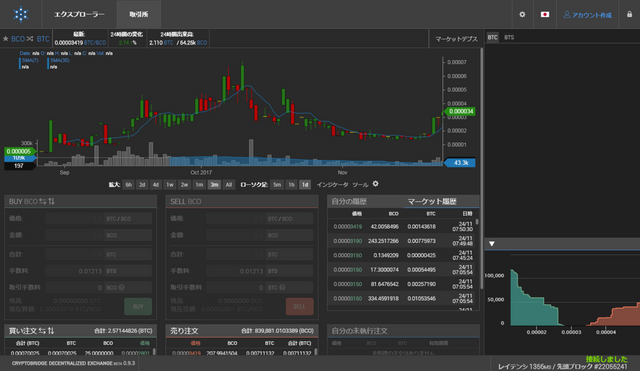 CryptoBridge was not open source at that time, but I contacted the CryptoBridge team directly on their Slack and got a locale source file. (Currently you can see its source in the github.)
The translation was completed in last week and provided to the devs.
I hope that with this feature CryotoBridge attracts new Japanese crypto users to the BitShares world!
What is CryptoBridge
CryptoBridge is a new DEX on BitShares platform. It aims to create decentralized gateway for various cryptocurrency.
The beta version of DEX is already running.
Currently, 14 currencies are listed via the gateway: BCH, BCO, BTC, BELA, DASH, DGB, DOGE, EOT, EQT, ETHCA, LTC, PIVX, XIOS and XVG.
Some of these currencies were listed on BitShares for the first time by the CryptoBridge gateway.
Also you can see them on other BitShares platform like Openledger as BRIDGE.XXX.
Decentralization of its gateway is planed in 2018 on their roadmap.
You can see their roadmap at here.
BridgeCoin
Another noteworthy thing is that they created a crypto, BridgeCoin (BCO) that its holders can receive 50% of DEX's total profit according to their stake ratio.
It is aimed at funding for development, but it has NO pre-mined and has been fairly distributed in a traditional PoW.
So they don't have any legal problems.
Because I don't like ICOs, it looks like a great way.
If you are interested in BCO, visit the web site and CryptoBridge market!
I'm a small holder of BCO (but it's large amount for me) and made a contribution in a possible way to raise its value :)