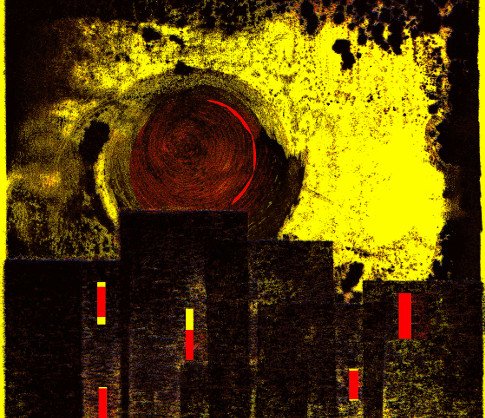 Crypto art
I recently tokenized on SuperRare a new piece of crypto art called Dark Sun. The piece is an animated gif and was made using digital adaptations of a print that I created.
What is Rare Digital Art?
Rare digital art, aka crypto art, is limited-edition collectible art cryptographically registered with a token on the blockchain. Blockchain technology allows unique, provably-scarce tokens to be held and securely traded from one collector to another.
Source: https://superrare.co/about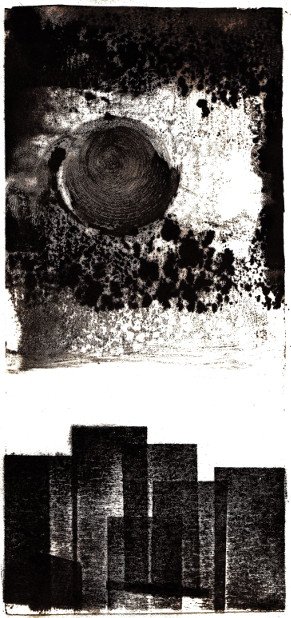 The original print the piece was developed from.

'Dark Sun'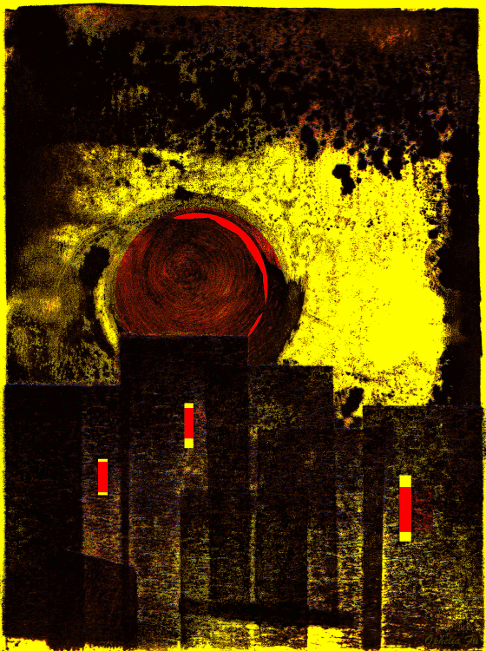 You can find Dark Sun on SuperRare.

Some of my other pieces on SuperRare