Vostok and Cogmento #FreeAirdrop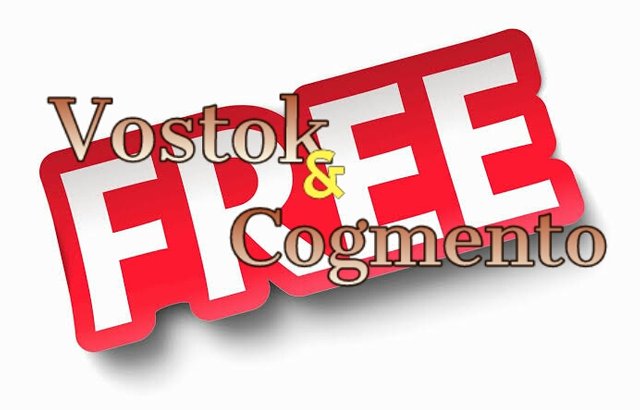 I only provide information, for more information, please learn in the free Airdrop provider project.
Airdrop Vostok
Vostok utilizes the latest advancements in blockchain technology by implementing Waves-NG, the next generation consensus algorithm, increasing network capacity, stability and speed.
Vostok will provide free tokens of 30,000,000 VST to WAVES users and WCT token holders. Airdropp will be shared for WAV holders and WCT tokens and VST tokens with a ratio of 1:1.
Here's how to retrieve this token:
You must have at least 1 WAVES or WCT in your personal wallet. If you don't have a Waves wallet, you can make it here
Snapshots are carried out on February - April.
VST tokens will be sent to your wallet with a ratio of 1: 1.
Distribution will occur in the first week of April for WAVES and the token can only be exchanged to VST after the Vostok network is displayed.
You can find official airdrop information announcements here


Airdrop Cogmento
Cogmento is the next generation CRM and other enterprise applications that are powered by blockchain. Their integrated cellular and web platforms deliver the highest level of speed, security and functionality available with the latest Internet technology.
Cogmento sent 150 COGS to members of their community. Register for airdrop and complete two airdrop campaigns to get up to 150 COGS tokens.
Here's how to retrieve this token:
Visit the Cogmento airdrop registration page. Here
Send your details and registration.
Verify your email and sign in.
Click "Bounty # 1: 100 COGS" from the dashboard.
Join to telegram and follow twitter and facebook page.
Download the Cogmento App for Android/iOS, give positive reviews on the app store and take a screenshot of your review.
Click "Bounty # 2: 50 COGS" from the dashboard.
Post a positive tweet about Cogmento and include the username "@Cogmento" and take a screenshot of the tweet.
Send your screenshot, username and ETH address as a comment to the second prize page. You will get 50 COGS.
You will get a total of 150 COGS if you complete both tasks/campaigns.

If the information from me is useful to all of you viewers, please give me votes as support for my hard work in finding valuable information.