FOR ALL YOUR WAITING NEEDS
Do you enjoy a long wait? Are you looking for the next big crypto currency to invest in.... Well your wait is just starting.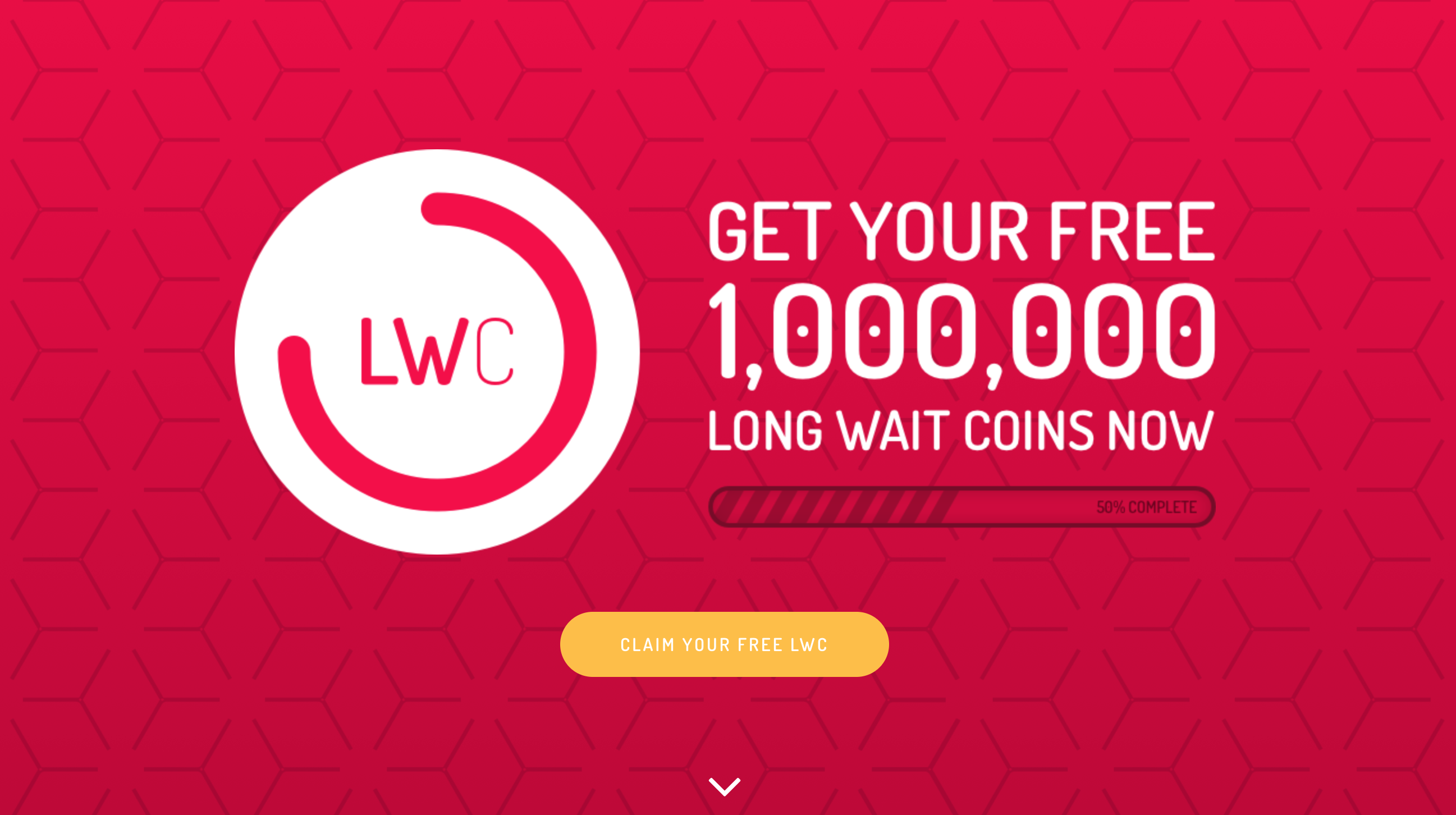 These guys have done a cracking job of setting up a wave based coin called "Long Wait". Firstly they promise to give away 1,000,000 to you for free, all you have to do is sign up to get a Wave wallet on their new beta platform, then send them your email and wallet address... and wait.


THE TESTIMONIALS SEEM LEGIT!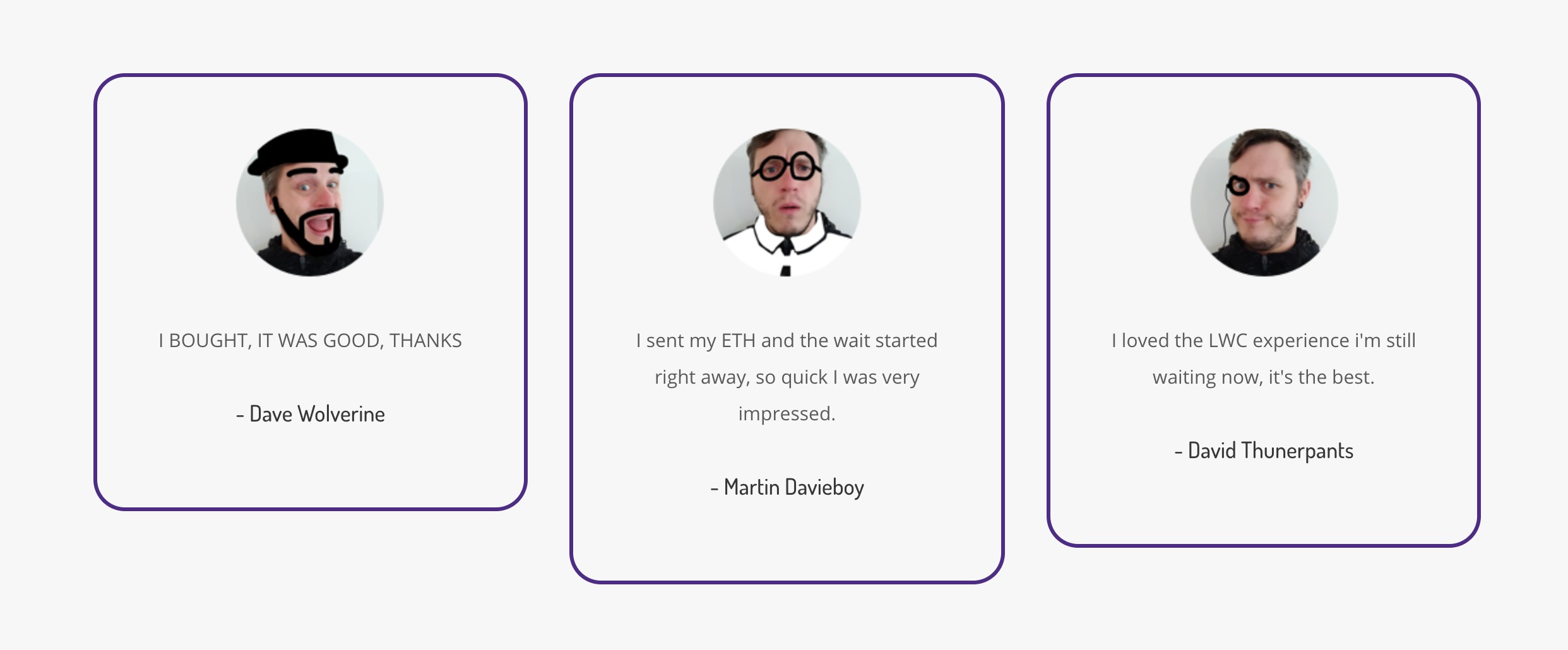 THE WAIT TEAM....
If your not sold on this already then just wait till you check out the team section these guys have a A+ team, they look like they have the got some of the brightest minds from the top other 9 crypto companies.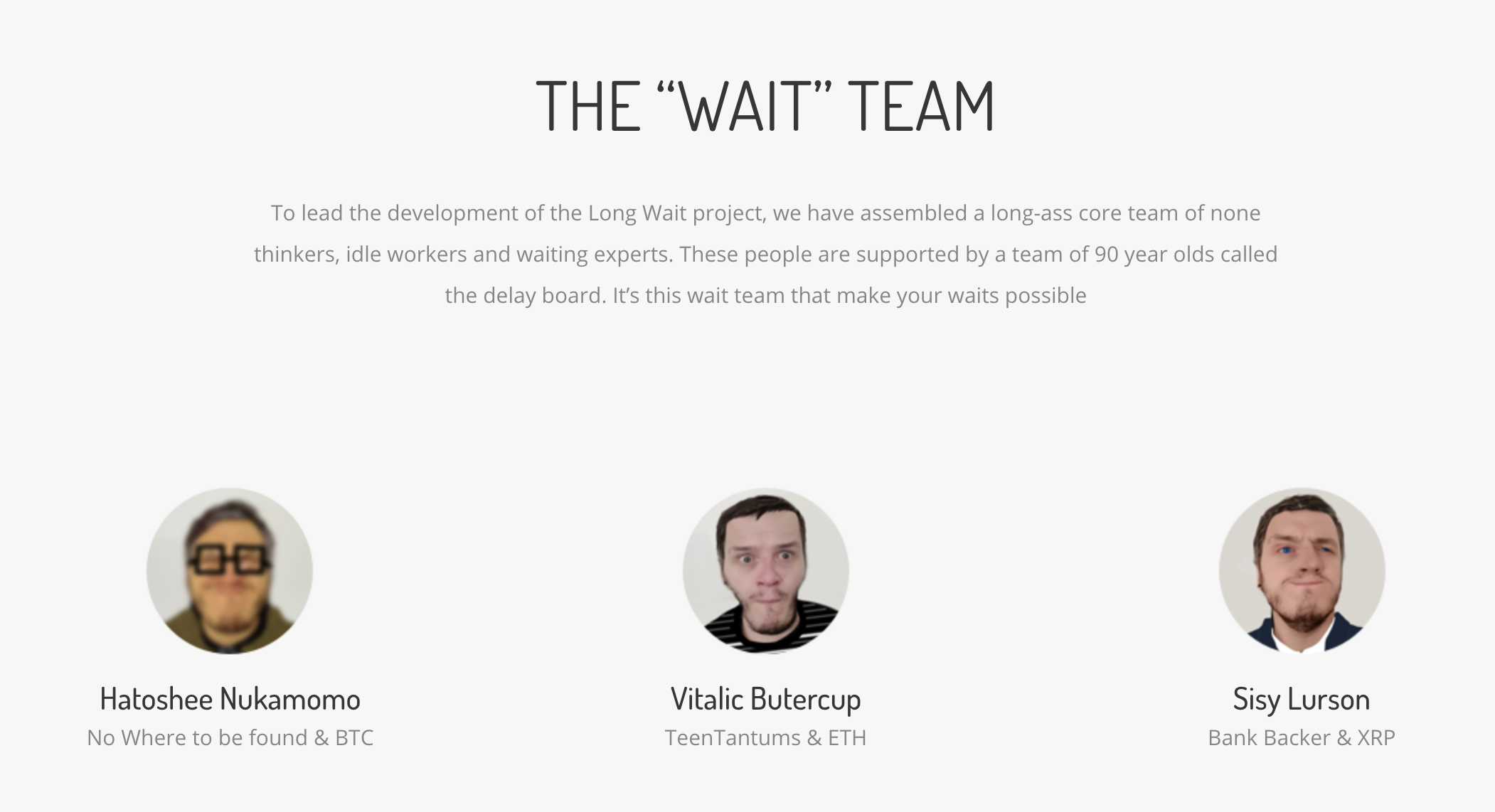 If this hasn't wet ya taste buds enough then they have a site with more information www.longwaitcoin.co.uk, go give your support to an amazing idea and a brilliant team.
P.S - This is not a real project, I have created this, but it is a real coin i have loads of them if you want any follow the instructions on the site. Don't miss out on the Long Wait GIVE AWAY