Verasity's Spark Marketplace: Providing The Power To Create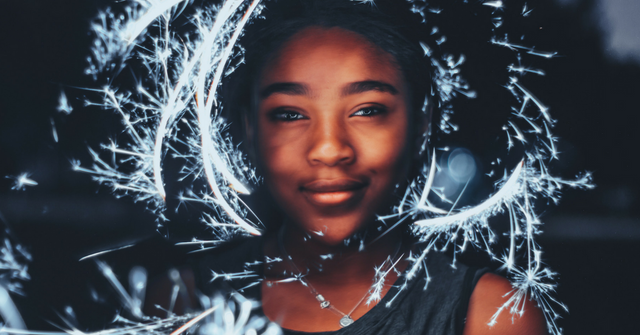 Verasity is a next-generation video sharing platform/ecosystem enhanced with blockchain technology.
The Spark Marketplace is part of the platform and designed to help Creators of all types. Whether you're broadcasting from your home setup, have a production studio, or you're a major media producer — you all have one thing in common. In order to create, you need funds.
Creators need to generate revenue. It's what they rely upon to pay the bills, live, and yes, continue making videos!
At the moment it's difficult to rely upon content creation as a sole source of income. Unclear revenue share models and oversaturation of current platforms make it a constant uphill climb for Creators who are struggling to survive. That's not all they have to deal with though, the top videos that users see are the ones which make the platforms the most money — not necessarily what's best for the Viewer or Creator. It's a constant battle that unfortunately most Creators lose. Did you know that the majority of Creators are living below the poverty line?
It's not just daily living expenses either, great content needs investment in both time and money. This can be anything from a new camera, to a bigger studio, or paying other high-profile Vloggers to star in videos. Without the ability to make more content, and better content, audiences can become disengaged and look elsewhere for something else to watch. As most Creators know, higher quality videos equal more subscribers, donations, and sponsorships but you need both time and money to get there!
Financing growth and high-quality content from revenue alone can be slow and inefficient. It's made even worse as middlemen take a large cut before the Creator even gets theirs. At Verasity we want to change this.
The Spark Marketplace is designed to help Creators grow on Verasity by enabling them to raise funds. Not only that, but the Spark Marketplace gives back to the people who helped them raise those funds.
Creators can sell VeraSparks (smart-contracts) in their channel. They choose how much VERA to sell them for, and what percentage of their channel revenue that each Spark is worth. Users then buy those VeraSparks and whilst they hold them, they receive a percentage of the VERA earned by the Creator. If they decide that they want to resell them, they can do so in the Spark Marketplace.
How does it help?
Creators can grow their channel from a new camera all the way up to a full studio, this will help Creators make better content.

The Viewer who holds the Spark receives a percentage of the channel's future VERA earnings in return.

That means that the holder of the Spark is now invested in the success of the Creator's channel even more so than just being a fan. It's in their interest to see the Creator's channel thrive because they benefit too.
Our aim is to help all levels of Creators grow and reward their Viewers too. The Spark Marketplace is there for you whether you make specialist content for a small engaged audience or if you're trying to grow a viral channel.
Then there are the major media producers.
It may seem like they've reached the top of the ladder and have no problems, but just take a look at how many shows have been cancelled because the ratings didn't meet expectations with the first episode. This content is barely given a chance to survive. Imagine if you could help raise the funds, through the Spark Marketplace, to continue a cancelled show or create a feature film? The possibilities are endless.
Content creation no longer has to be a fruitless task and Viewers can get more thanks than just a shout-out. The Spark Marketplace opens up countless opportunities for every type of Creator as well as their audience.
Content creation should be about the relationship between the Creator and their audience, it shouldn't be about making the most money for the biggest corporations. That's why at Verasity we're giving the power to the people, to you, the Creators and the Viewers.
How To Buy VERA Tokens - Public Sale
Begins: May 21, 2018 - 3PM (UTC)
Ends: July 11, 2018 - 3PM (UTC)
Soft Cap: $4M (Passed)
Hard Cap: $25M
Token Price: See website for current price - increases 1% each day
Minimum Participation: Around $100
Maximum Participation: N/A
Join our community:
If you want to join the conversation about Verasity then please follow our various accounts below!
Website: https://verasity.io
Telegram: http://t.me/verasitychat
Twitter: https://twitter.com/verasitytech
Facebook: https://facebook.com/verasitytech
LinkedIn: https://www.linkedin.com/company/verasity