BITCOIN GOLD and WHY YOU SHOULD PARTAKE IN THE UPCOMING FORK OCT 25th!!!
WHY is Bitcoin forking so much??!!! Upgrades! Upgrades! Upgrades! AND I LOVE IT!!
You should also!
AFTER the successful fork of BITCOIN CASH don't tell me you are going to be afraid???
BITCOIN GOLD plans on bringing mining back from the centralized mining industry with GPU mining plus miners can choose what size block e.g 1M or 2M. It also includes replay and wipeout protection.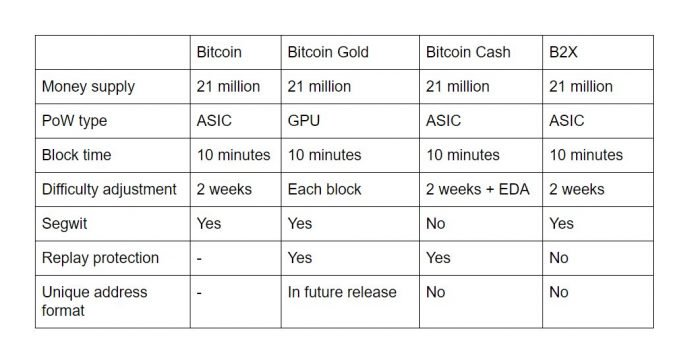 Taken from Bitcoin Gold slack* Comparison of BITCOINS!!
Don't miss your chance of making extra money!!!!!
October 25th!!!