Who is Justin Sun, Founder of Tron and why invest in TRX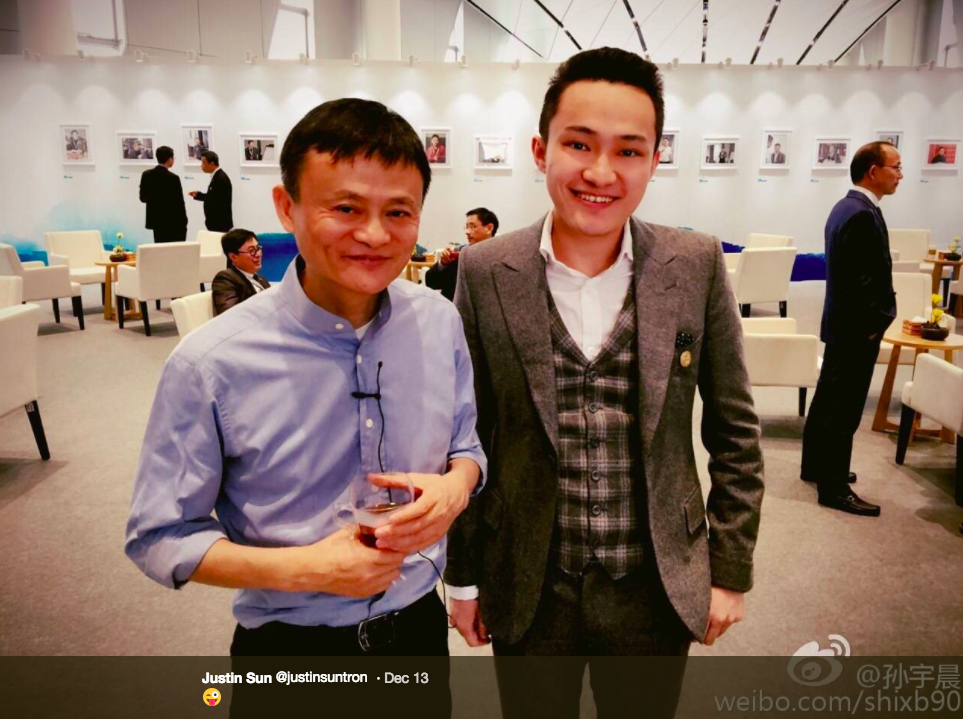 Yes, the guy on the left is Jack Ma, founder of Alibaba. At the age of 26 Justin Sun was hand picked by Jack Ma himself to study at the Jack Ma Hupan University for entrepreneurs which has an acceptance rate lower than Princeton.
Apart from that, Sun is the CEO of the largest voice live streaming app in China PEIWO that counts more than 10 million users.
He is the Chief Representative and Advisor at Ripple Labs. (Ripple invested heavily in Tron)
He appeared in the 30 Under 30 - Asia - Consumer Technology on Forbes.
His last creation is Tron, a "blockchain-based decentralized protocol that aims to construct a worldwide free content entertainment system with the blockchain and distributed storage technology. The protocol allows each user to freely publish, store and own data, and in the decentralized autonomous form, decides the distribution, subscription and push of contents and enables content creators by releasing, circulating and dealing with digital assets, thus forming a decentralized content entertainment ecosystem." (Definition from tronlab.com).
Until this day Tron is listed in the top 20 crypto-currencies on coinmarketcap and made a whopping 1662% in the last month and it is still going up.
Pretty convincing huh?
Follow him on twitter at
https://twitter.com/justinsuntron?lang=en