Yesterday I picked up 5 million coins from a new crypto currency called "Original Crypto Coin."
The process was tricky for me, but I've managed to make a how to list so that you can easily do the same.
This project to me has a good team and promising potential.
This coin distribution is NOT an "ICO." Rather, they are meticulously doing things somewhat differently for legal reasons.
Check out the website for this new coin at http://originalcryptocoin.com
Make sure to read their white paper to understand their approach.
I am not affiliated with them in any way, but I wanted to pass this opportunity on to you so that you can decide for yourself.
YOU HAVE NOTHING TO LOSE, SO WHY NOT CLAIM THEM?
These instructions are for iPhone users, but if you use android, the procedure in many ways is probably identical.
As of last night, they have distributed 85% of the coins that they plan to during this "airdrop." HURRY to get yours before they are gone.
Read the below "how to" steps that I created to claim your coins using your iPhone and a wallet called "Cipher."
How to Claim 5 Million "Original Crypto Coin"
If you're using iPhone...
Download an app named "Cipher" from the iOS Apple App Store.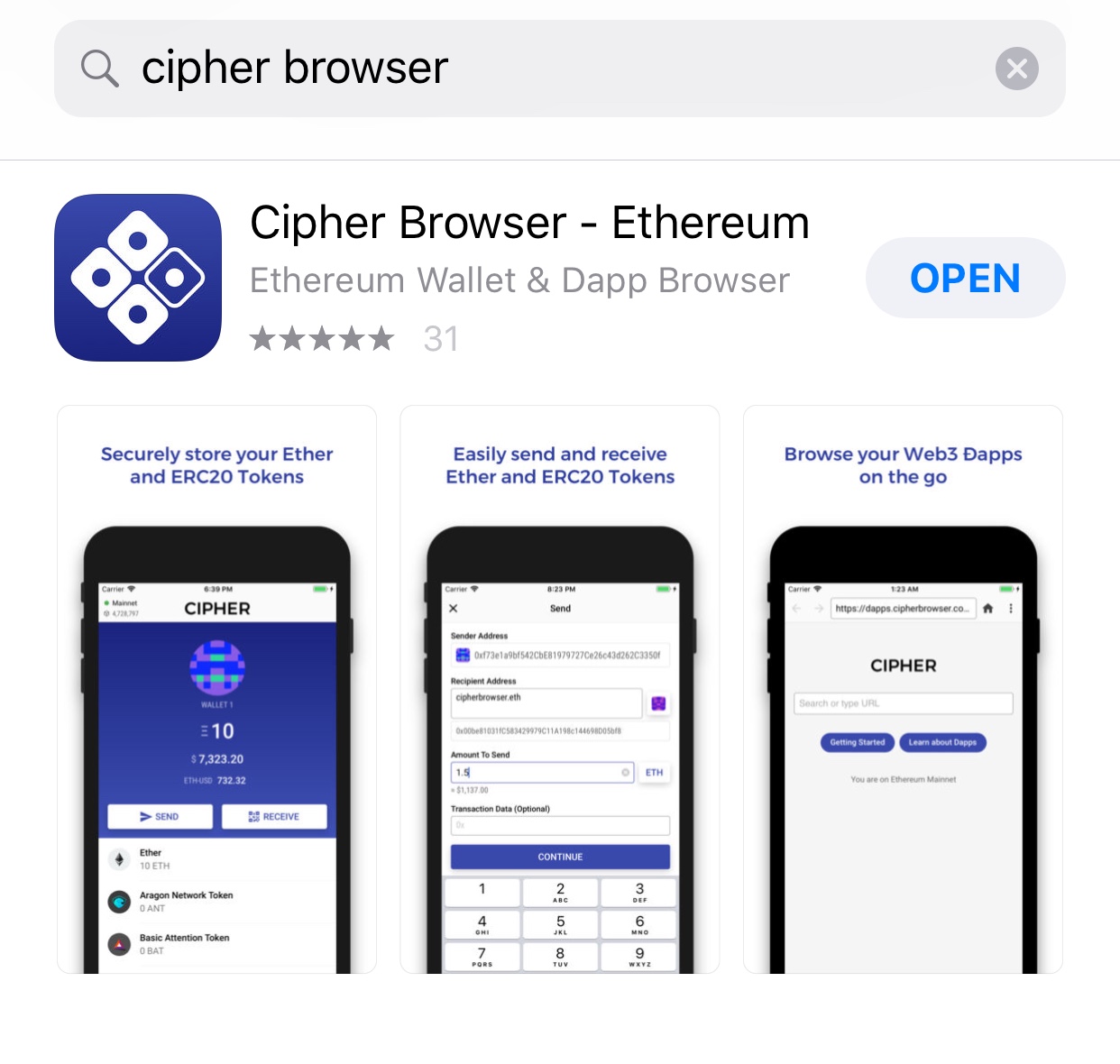 Follow the instructions to set up a "new wallet" in Cipher

Add a "custom token" in Cipher for #OCC

click "+ add tokens"

click "+ add custom token" at the top of the
screen

Copy and Paste the "Contract Address" written here into the Contract Address field:
0x0235fe624e044a05eed7a43e16e3083bc8a4287a
This should populate information into the remaining fields. Make sure that this #OCC wallet is selected so it appears on the front page of Cipher.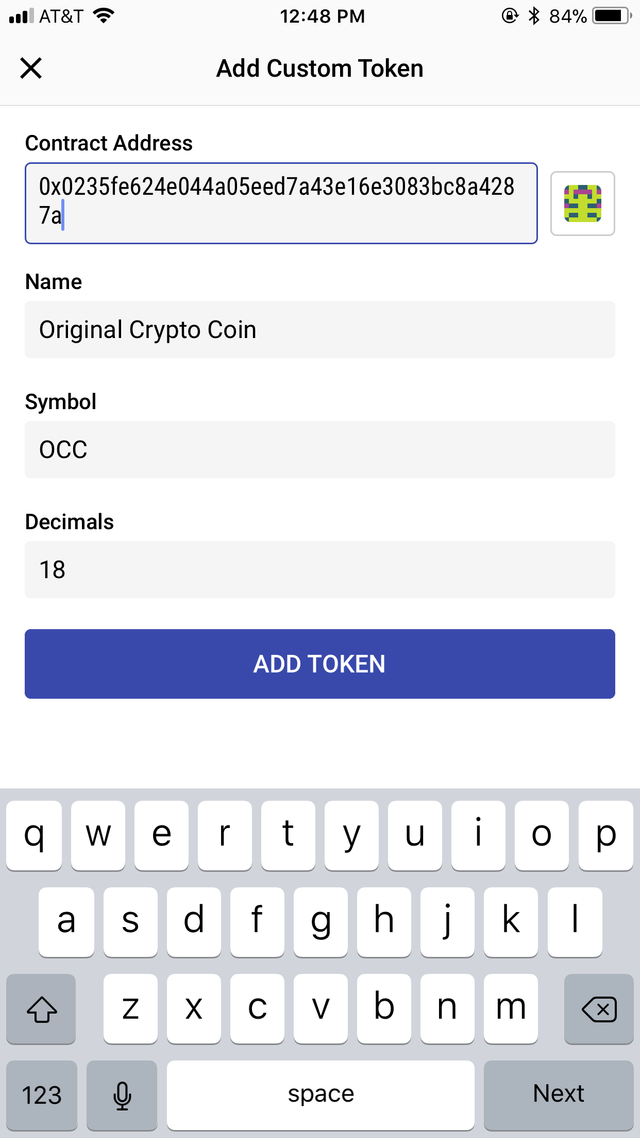 Now, send ETH to the ETH wallet in Cipher.

I sent about .0037 which is about $3.00 dollars.

Wait for the ETH to arrive in your Cipher wallet to take the next step. Once the ETH arrives, you're
ready to move on to the next step.

In Cipher, click on the far lower left tab. - Copy and Paste the following link into the "search or type URL open field.
https://originalcrypto.github.io/airdrop/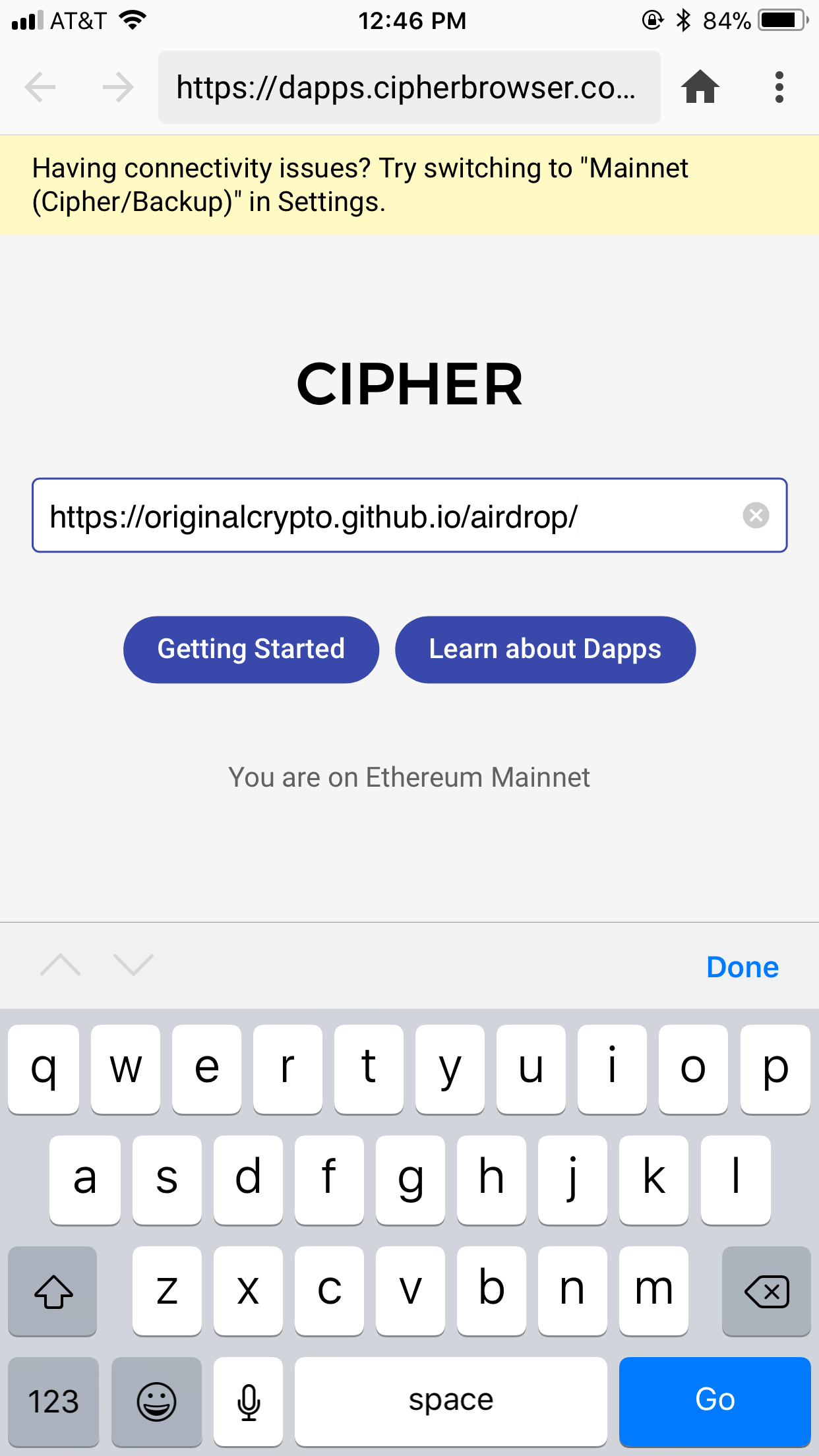 Approve the transaction and wait a few minutes for your coins to appear in your wallet. Be patient and wait for the spinning graphic to change into a notification that you have received your coins.
You don't have ANYTHING to lose by claiming these coins. As I said, I believe in the project, so I wanted to spread the word to people. They are almost all gone, so don't wait any longer!
Please feel welcome to follow me on my Steemit Profile @thecryptogold
Here are my social media profiles:
twitter.com/thecryptogold
twitter.com/steemitradio
instagram.com/paultheproducer
snapchat.com/add/paultheproducer
I very much appreciate your upvote!
If you have good content, I'll be happy to follow you and upvote your posts.