Temtum - The information you need to know about this great project
Today I want to introduce to you a developed electronic currency named Temtum.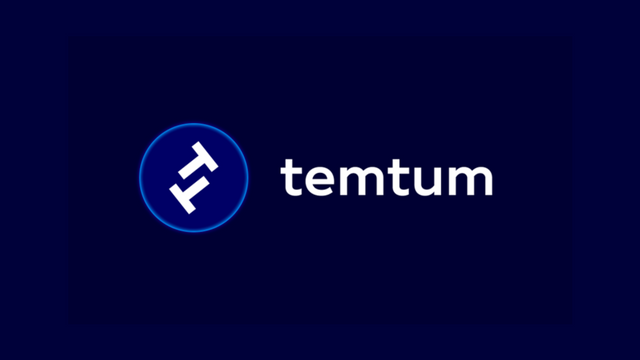 temtum is a new, lightweight, peer-to-peer cryptocurrency where anyone can support the Temporal Blockchain network, creating a new world of financial freedom away from centralised institutions.
Speed, Scalability, Low Resource, Security. This is TEMTUM (TEM)
Ultra lightweight, super fast, quantum secure decentralised network, redefining the boundaries of blockchain and cryptocurrencies to empower financial freedom - temtum (TEM)
Advantages from temtum
Low Energy: A unique consensus algorithm that does not require high end computing hardware to confirm transactions makes Temporal a greener blockchain solution.
Block Data: Data is not required by nodes to be stored locally forever on machines, making Temporal highly efficient and extremely lightweight.
Feeless: Zero embedded transaction costs on the network, making temtum a powerful cryptocurrency for high volume trades and transactions.
Instant: With block confirmation taking just 12 seconds, 5 blocks per minute, TEM transactions are near instant no matter the amount being sent.

Why should temtum be used?
Speed
The speed of the Temporal network is unrivalled by any existing blockchain technology, with 120k TPS achieved in our lab environment and theoretically unlimited, directly influenced by the scale of the network.
The ultra-lightweight architecture, efficiency and consensus of transactions on Temporal leads to incredible verification speed.

Scalability
Temporal allows for short term data storage on nodes, while keeping the integrity of the blockchain and its full history. With our consensus algorithm, transactions are no longer required to be sent to every node, instead sent directly to the leader node. Therefore, no wasted resources spent in the needless duplication of messages.
This reduction in storage and processing power makes participation in the network from low-resourced devices possible, whilst using less energy than existing blockchain technology.
Security
Uniquely constructed around the NIST beacon, Temporal broadcasts full-entropy bit-strings in blocks of 512 bits every 60 seconds. This stable method for generating randomness, unpredictability, autonomy, and consistency creates a key theoretically impossible to precompute. Temporal's quantum mechanics and the use of light over processors, creates a level of randomness never before experienced in computing.
Temporal network topology and security implementation has been tested by Crest accredited firm BSI multiple times and found to be highly secure and robust and validates our claims.
Low Resource
Our consensus algorithm removes the requirement for mining, eliminating the need for highly wasteful and restrictive consensus mechanisms such as Proof of Work.
Proof of work currently requires trillions upon trillions of pointless energy intensive computational calculations in order to confirm transactions.
With our unique consensus algorithm we reduce this to a single calculation which each node can independently calculate and arrive at the same result.
Wallet
Temtum will have a web wallet, android wallet, and an ios wallet, and they will have all the bells and whistles, including, however no longer excluded to, bank-grade security, encrypted SSL connection over HTTPS, 2-factor authentication, smart-Auth safety and trusted IPs. Things like trusted IPs sound like a hassle to a lot of people with dynamic IP addresses, however you will thank that you got them in case anyone tries to hack your account. The exceptional treatment is prevention, so taking these measures is a desirable element for you, the customer. To use these wallets, you certainly signal up and log in. Once you get your personal TEM address, you can ship your cryptocurrency from your personal pockets someplace else or genuinely from an exchange. Then when you prefer to send money to others, you simply write their usernames, and the transaction happens. This kind of utilization is perfect for grandma and grandpa because they will now not have to deal with private keys and other responsibilities if they do now not "get them." Theoretical arithmetic and academic research do not end up with adoption if ordinary human beings can't use them, and the temtum team is striving to accomplish just that, mass adoption by ordinary people.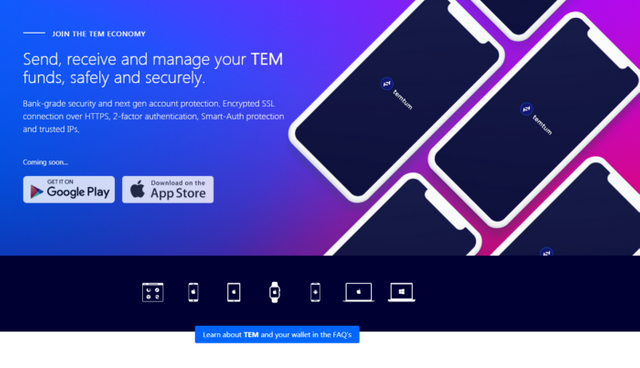 Core Team & Advisors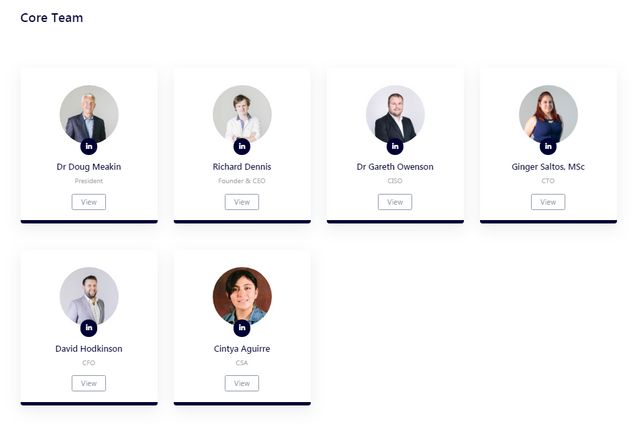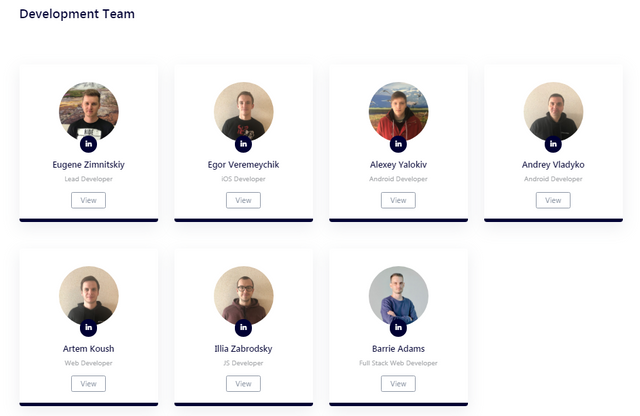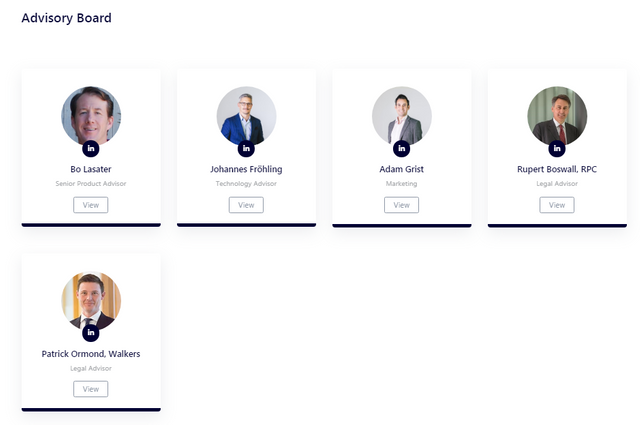 Partners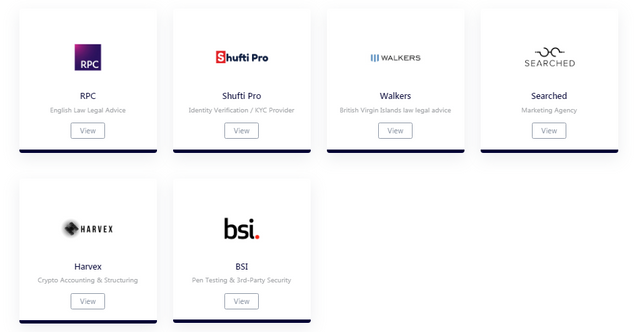 Website : https://temtum.com/
Whitepaper : https://temtum.com/downloads/temtum-whitepaper.pdf
Telegram : https://t.me/temtumcommunity
Twitter : https://twitter.com/wearetemtum
Facebook : https://www.facebook.com/wearetemtum
Discord : https://discord.gg/hs3v4g4
Reddit : https://www.reddit.com/r/temtum
Medium : https://medium.com/temtum
Linkedin : https://www.linkedin.com/company/temtum/
Youtube : https://www.youtube.com/channel/UCxEJq-piVp83Cm3yAOtQgkg
Github : https://github.com/temtum
Bitcointalk Profile: https://bitcointalk.org/index.php?action=profile;u=1431777
ETH: 0xc78ee16e126dc04623d68bb93218137e37d13ac4