REview $martFund - One-stop blockchain investment solution
Welcom to my article!
In the year of 2008, Bitcoin was introduced as a cryptocurrency, invented by Satoshi Nakamoto in the form of an open source software, with a mission of changing the way we make payments and trade goods through a completely new currency.
Bitcoin offers outstanding transaction advantages such as freedom, security, high level of control for the users themselves and a completely transparent platform. All of these Bitcoin benefits are enabled by Blockchain technology.
The blockchain technology is an invention that creates a decentralized network based on peer-to-peer protocol networks, which allows every computer in that network to become a server, making a huge difference to the conventional centralized network.
Today, I want review to you $martFund project - One-stop blockchain investment solution


What is $F?
$mart Fund is a set of smart contracts and tokens running on the Ethereum. It is based on the Banco protocol, use ETH as reserve.
The fund is open, but it limits the speed of purchase and redemption and keeps the fund's continued appreciation.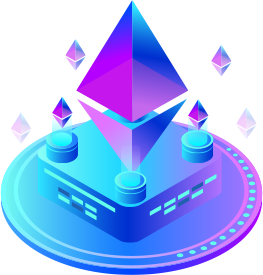 What is the smart investment ecosystem?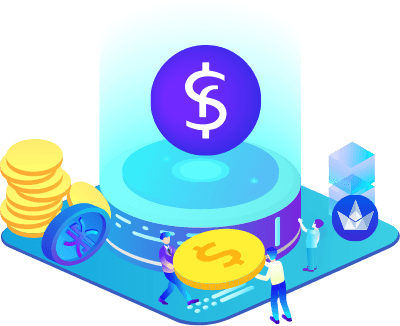 For the majority of investors, digital currency projects are numerous, how to choose? Good projects are rare, how to get information and invest at the earliest time?

For the project developer, though it is a good project, how to raise the project start-up funds?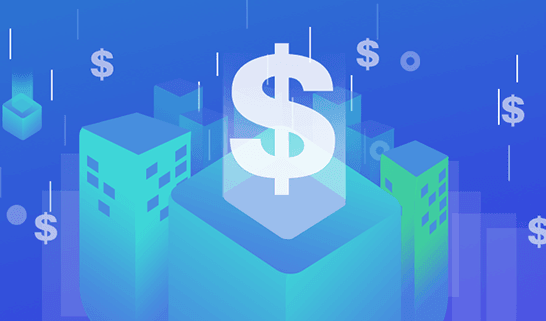 The issues are very clear and these are the issues that the project needs to address. Besides, the project has made breakthroughs with outstanding feature characteristics
Smart investment ecosystem characteristics
Democratic decision: From proposal, voting to investment (withdrawal), the whole process is completely decentralized and spontaneously completed automatically.
Clear profit model: The investment targets are all DAPP based on the Ethereum smart contract, which has a clear profit model.
Real-time dividends: $mart Fund real-time allocation of project income to $FD holders
New rebate: For the new investment project, return $FD of the highest value of 2 times ETH income
Staking and unlock: Staking the position to enjoy the project real-time dividends, vote to participate in investment decisions. Circulating transferable after unlocking
Automated process management: Purchase limit. Redemption limitModerate price change
Invitation priority: Use the $FP to cut the queue and enjoy the preemptive right to purchase. The inviter can enjoy the invitation incentive and the invitee also has a discount.
Risk-free arbitrage chain: Use price difference to cross the market arbitrage, if the arbitrage space disappears, can be withdrawn at any time, no risk
In 2019, decentralized applications (Dapps) are becoming more and more popular due to their superior advantages over traditional applications, especially based on existing Blockchain platforms with crowded users. Additional, dApp has the ability to run on peer-to-peer networks, not just from a traditional server; therefore, information from users is not subject to the control from anyone or any corporate entity.
Dapps provides maximum privileges for users because of the advantages of unprecedented applications through transparency, stability and high security when being used.
Catching that trend, $smartFund was created.
Roadmap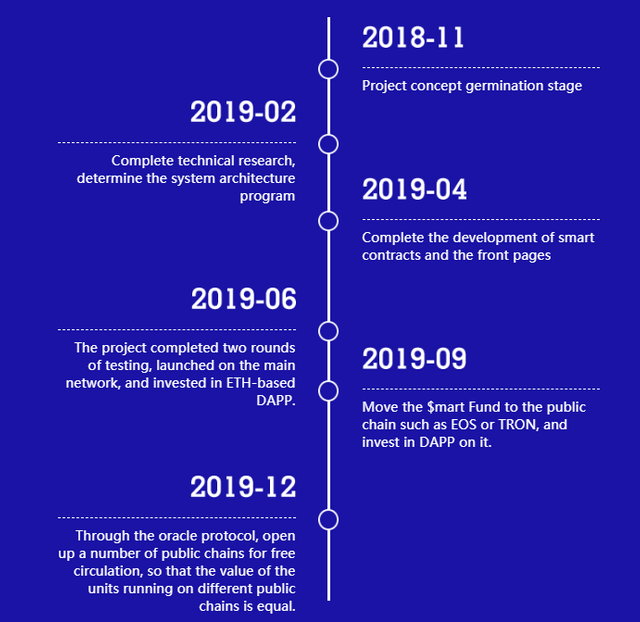 Conclude: Interesting project idea,especially now the market is actively developing,I'm sure this project will attract investments in the development of your startup,I wish the project to make a quality product that will begin to develop a huge market. Wonderful project with a good flow goals to be achieve , I really like it and I'm glad that I'm here. The technology of the future is a little bit complex but this project has managed to prove what they are capable of!
See more:
Proof: