Nupay decentralized platform that match users and merchants together bypassing unnecessary intermediate
Since the advent of blockchain technology, cryptocurrency have gained enormous popularity and expansion in the usage in different sectors, blockchain is often presented as an almost magical tool for solving many of the world's problems, but for many this technology remains confusing and mysterious. The recent explosive growth and the legalising it by some countries have drawn a lot of attention and put a new focus on the topic.
A barter system is an old method of exchange. This system has been used for centuries and long before money was invented. People exchanged services and goods for other services and goods in return. The value of bartering items can be negotiated with the other party.
Overview of Nupay
It is a payment platform or an avenue where users and merchant can meet to negotiate on prices of good and service with not only cryptocurrency but also a reward point . It supported varieties of cryptocurrency such as btc ETH and xrp and some few others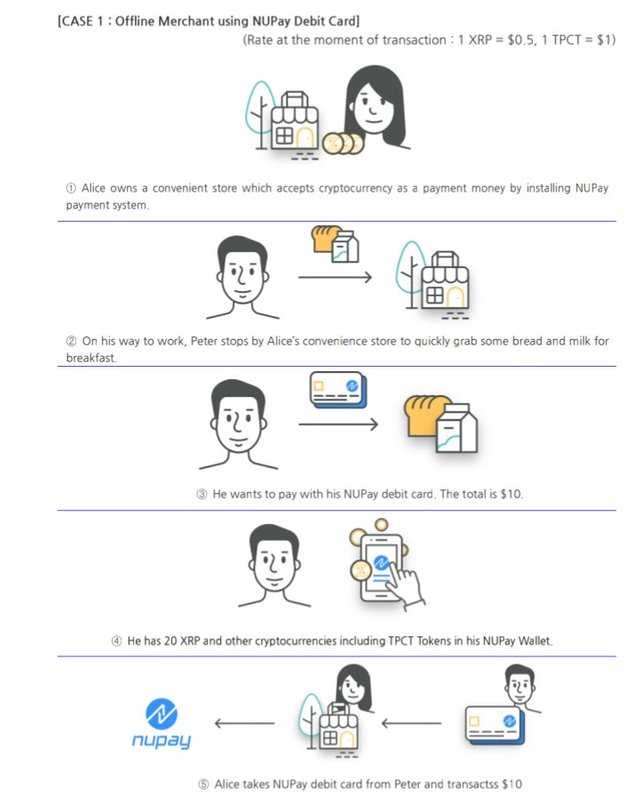 Problems affecting current payment method
It uses unnecessary intermediate that makes the process more tedious and with more cost , coupled with problem of currency exchange conversion that always have hidden charges
Solution propounded by Nupay platform
It uses blockchain technology to get rid of unnecessary intermediate and there by eliminated the additional cost they should have incurred
It extended varieties form of payment from fiat to cryptocurrencies , vouchers, gift cards and giving out reward point that can later be converted to buy goods and service on the platform and rewarded users with 2% of purchased amount with TPCT token
Provision of technical to existing holders of cryptocurrency anytime they used the platform based token TPCT or any other cryptocurrency as a payment tools on their service
What are the basic core elements of Nupay
It is consist of five elements which I will list and explain below
Nupay payment platform
It is an avenue where users and merchant can meet or a payment system where users are not limited to using cryptocurrency as medium of payment for good and service but can also used other reward system such as vouchers and the reward point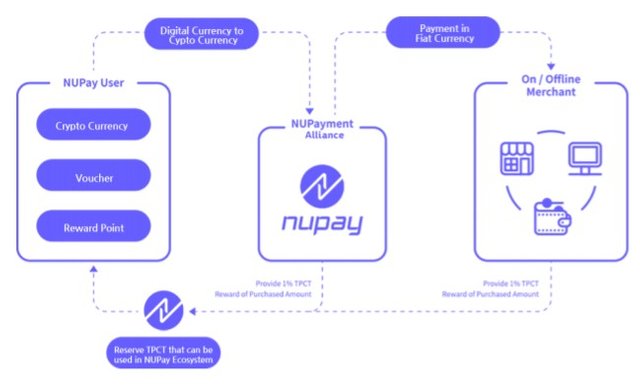 Merchants
Using the nupay platform, merchants can have direct access to relate and benefit with the consumers and merchants can easily gained more consumers of the payment system now accept cryptocurrency vouchers and reward point system
User
They are referred to as the consumers of good or services on the platform,they instantly received 2% of their total purchase in TPCT token , same 2% rule also valid when other form of payments like reward point and vouchers are used
Nupay blockchain
It have its own blockchain to monitor and speed up all payment process on nupay platform
Nupay scan
It is an element that monitor all transactions between nupay blockchains, all processed transactions, cryptocurrency holders wallet and can be used as well to search smart contract address
Nupay crowdfunding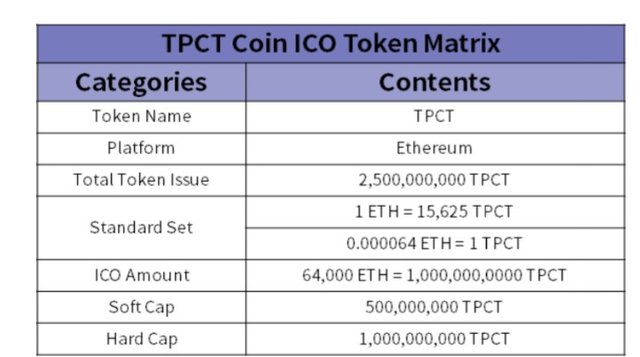 Conclusion
Nupay is a decentralised platform that uses blockchain technology to connect merchant with users, users can purchase goods and services with cryptocurrency, vouchers or reward points , it have it own blockchain, an app with nupay scan to monitor all verified transactions on their blockchain
Contact us
https://t.me/NUPay_English_Comm
Author btt username : supremacy1