Quick talk with aethia about their game to day on Twitter and I would like to share it with everyone,
I'm not going to add my words on what just happened, I'm just going to let you come to your own conclusion.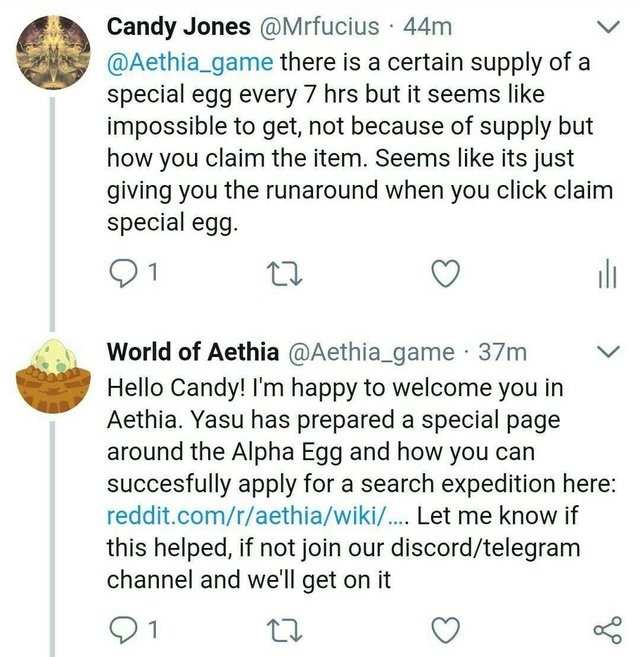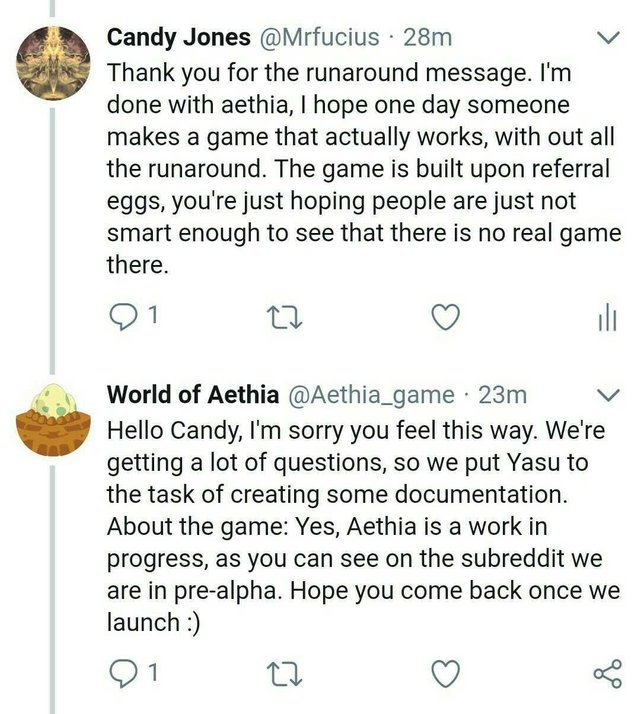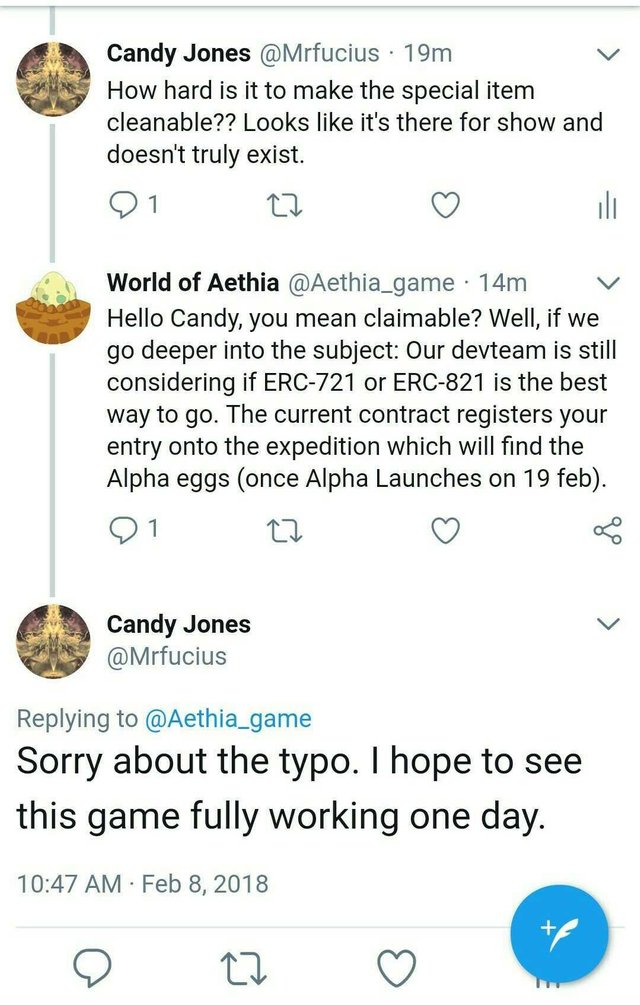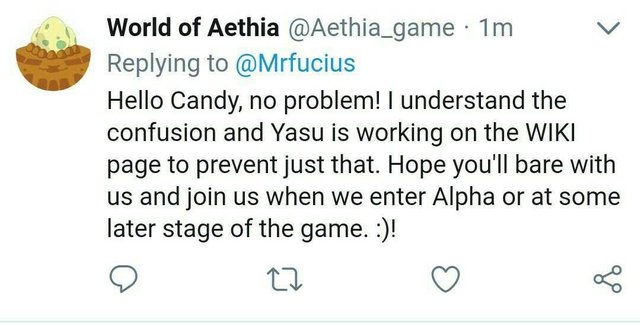 I had to stop there but did you all get the special item or is everyone just collecting eggs from referrals???
It seems like a cool game if they get it to work, seems like just another crypto Kitty.
If you want to check out the game the link is below dont forget to steem some love my way.