.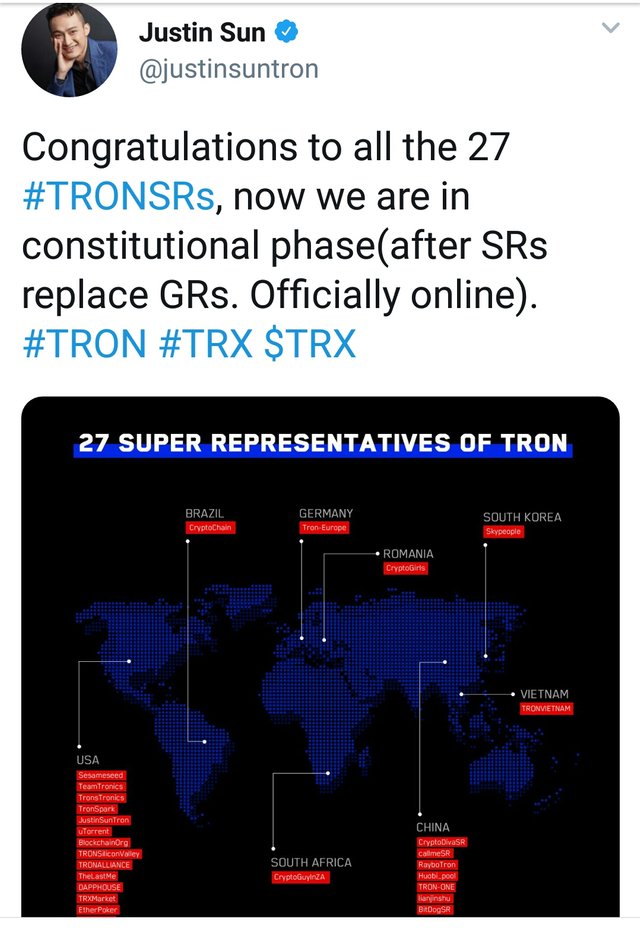 Tron (TRX) Founder Justin Sun congratulate through Twitter, it's 27 representatives for entering to the constitutional phase.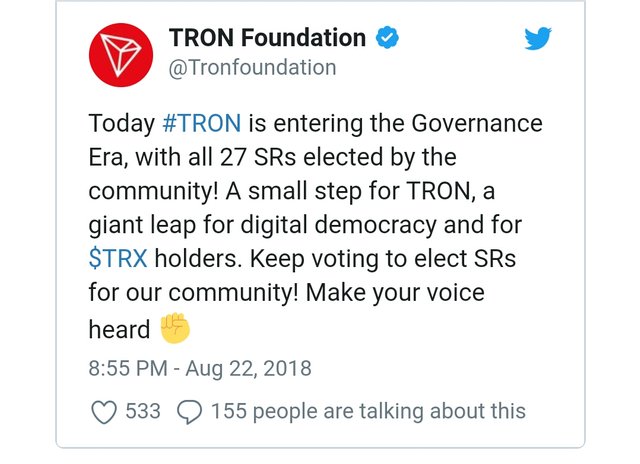 There are 129 candidates take part in the election, from which Sesameseed(365 million) get the most number of vote.
Trons 27 new representative are-
Sesameseed(USA),
Team Tronics(USA),
Trons, Tronics(USA),
Justin Sun Tron(USA),
uTorrent(USA),
Blockchain Org(USA),
Tron Silicon Valley(USA),
Tron Alliance, USA
The Last Me(USA),
dApp House(USA)
TRX Market(USA),
Ether Poker(USA),
BitTorrent(USA),
CryptoDiva SR(China),
Call me, SR(China),
Raybo TronChina),
Huobi Pool(China)
Tron One(China),
Lianjinshu(China),
BitDog SR(China),
Tron Vietnam(Vietnam)
He mentioned that this will brings more boost to Tron (TRX) community.
Thank You