Crypto news 2018/11/28 VanEck is partnering with Nasdaq
1. VanEck is partnering with Nasdaq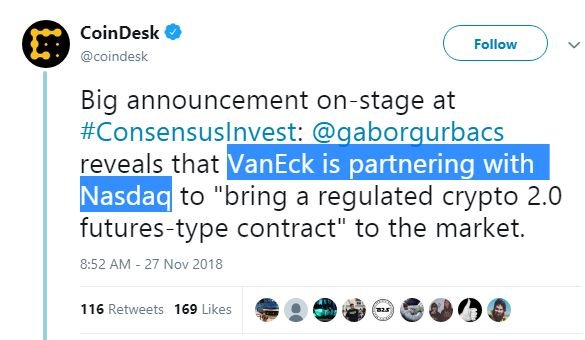 According to coindesk, today at the Consensus Invest conference, Van Eck's digital asset director and strategist Gabor Gurbacs announced that VanEck is working with Nasdaq to bring "regulated Crypto 2.0 futures type contracts" to the market. Bloomberg reported earlier today that sources said Nasdaq is seeking to launch bitcoin futures in 2019.
2. Snowden: DLT is new kind of database
According to the bitcoinexchanguide report, Edward Snowden said in an interview with McSweeney that he believes that distributed ledger technology (DLT) is a "new kind of database" that does not allow manipulation. This technology includes bitcoin. Intrinsic value. Snowden believes that cryptocurrency is valuable because a large number of people think it is valuable. Bitcoin is valuable as long as someone is interested in managing the fund without a banking institution.
3. Tether says you can now withdraw USDT to Fiat 1:1
Tether issued a notice saying that account verification will be reopened and users can redeem the currency directly. Tehther has partnered with Deltec to create and redeem directly on the platform via a wallet without having to rely on third parties. This update allows USD and Tether to be redeemed immediately in a 1:1 ratio. From November 27, 2018, the minimum issuance and redemption requirements for all accounts are $100,000.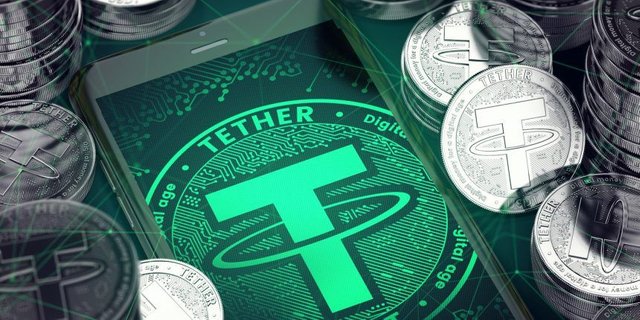 image source:coindesk.com
---
Sponsored ( Powered by dclick )
The Lifestyle a Wealthy Man lives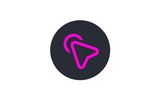 This posting was written via
dclick the Ads platform based on Steem Blockchain.