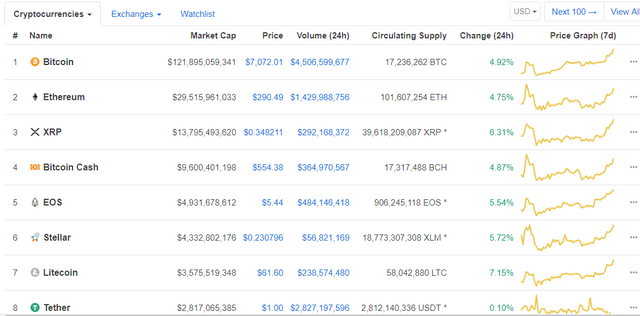 After a month dip we have seen again btc 7000$. Despite reject of etfs (though they are reviewed)we did not go to down. Sellers are started loosing control. Though we have to go a long way to prove we are bullish.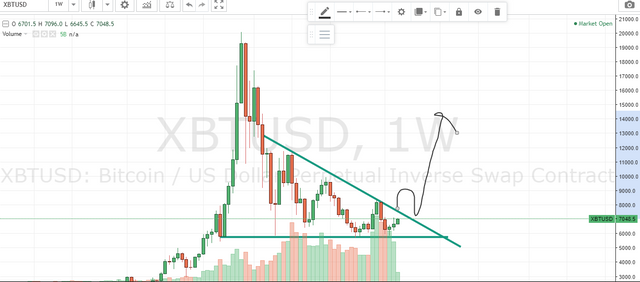 this is weekly candle we may see this type of move in this year. Once we break out of the triangle we start our bullish journey.
Why I am so optimistic because the triangle becomes almost end. We may see one more dump before we break. But at the end of time we will break it and pass ATH.