Welcoming the newcomers

Propelled forward by the recent coinmarketcap.com listing, SCRIV has been growing by leaps and bounds, and an influx of new users have recently joined the community. Many are asking things such as: "Was there a pre-mine?", or "How did you conduct the coin burn?", or "Why did you hard fork?".
In this article, I will outline the history of SCRIV in a time-lapse, as well as provide informational links to important events in order to address some of these questions and allow new users to familiarize themselves with the history of SCRIV.
Let's begin with some technical information
The SCRIV  mainnet launched on the 10th of March 2018. The whitepaper, coin data, and other information was released prior to launch. This was to help build confidence in the community that they were investing their funds and mining power in a solid project.
The main net launch went well – there were no blockchain freezes, fork or other abnormalities. Additionally, SCRIV has been supported by 3 well-known mining pools and several small pools, including the official SCRIV team mining pool. The development team also started 3 masternodes to provide adequate network stability. 
In the beginning, the block reward was 9.6 SCRIV. We had planned to increase it to 78.8 SCRIV 1 month after the launch to attract investors with high masternode ROI. 
This yearly ROI was to be about 10000+%, which would return your initial investment in less than 5 days.
Our team did not want SCRIV to hit the market as a HYIP project, thus we made the decision to reduce the block reward to 17.2 SCRIV with a smooth increase to the maximum of 40 SCRIV/block.
This need forced us to perform a blockchain hard fork which occurred on the 10th of April 2018. In addition to changing the economy the hard fork brought an improvement to blockchain security and some other minor updates. Also, another important factor is that the maximum supply was reduced significantly – from 700 million to 150 million SCRIV.
We Need More Exchanges!
It's hard to consider any project for investment if you do not know its market price. That's why the SCRIV moved to get listed on an exchange as quickly as possible. So, on the 12th of March 2018, 2 days after the project launch, SCRIV was listed at Graviex – this is an excellent exchange for new projects.
Two days later, SCRIV was listed at Barterdex (free? – why not!). Barterdex main advantages are that is is a decentralized exchange with atomic swap operations. Barterdex is backed by the Comodo project, which is great on its own account. We are still waiting on Barterdex to provide a better UX and to attract more volume 😃 
The next exchange for SCRIV came 4 months later. On the 11th of July 2018, SCRIV was listed at Crex24. We are not big fans of distributing the trading volumes (which are not so big) between exchanges, but the community asked for a new place to trade the coin and thus we provided it.
For some time now we have tried to list on Mercatox exchange, because it has significantly higher trading volumes than the aforementioned exchanges, but we have found that it is nearly impossible to get listed there by voting alone. 
Presently, we are considering CryptoBridge as the next exchange for SCRIV. If you would like to help in this endeavor, we will be happy to receive your donations 😉
Bonus.
SCRIV coin had also to be listed at VicEX (from the creators of Victorium coin), but seems, it will never happen  😂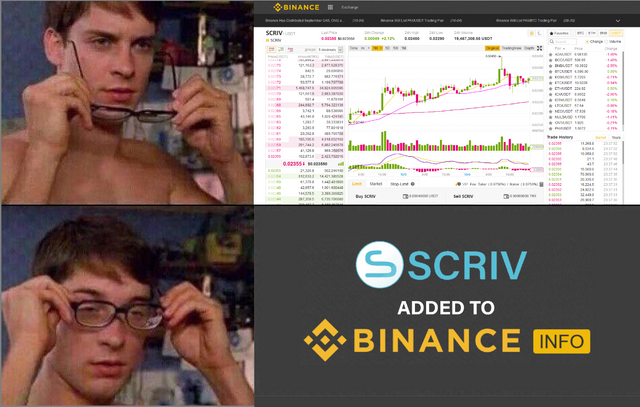 New Horizons and New Challenges
Every good masternode project should be supported by two types of services: First, a service in which users can stake their coins in a shared masternode, and two, track their profits. The second point is okay – there are numerous monitoring services that can provide this. However, when it comes to shared Masternodes this is a different story.
There are many services on Discord which provide shared masternode services, however, we wanted to provide a better option for our community – that's why we chose and successfully partnered with StakingLab. StakingLab is a great service with an informative interface, live monitoring, and many other useful features that the Microsoft Excel-based Discord services simply can not offer.
At this time our team became excited about the potential of these shared masternode services and realized that there are many things to be improved upon, including not only the user interface but also the business component.
After researching the shared masternode services at length, we became confident that we could provide a greatly improved shared masternode service! And since our initial fundraising campaign for the SCRIV data verification service (a difficult and money-intensive task) was unsuccessful, we decided that it is a better strategy to earn the funding for development by providing an amazing service rather than attempt to borrow money from investors.
The development of the first version of StackOfStake (just a wordplay) was started in March. QLee, the SCRIV CTO, managed to code it from scratch in less than 2 weeks (he is amazing, isn't he?). The instant masternode join, our killer feature, has been implemented and works very well. The other aspects of our service did not meet our high standards: high maintenance requirements, bad flexibility and scalability. Yet, even with these negative factors, we received a great deal of positive feedback from the community. This gave us a sign that we are moving in the right direction.
I will not bother you with the full history of development, but 6 months after the launch of version one (can you imagine?), on the 2nd of Oct 2018 the fully updated and functional service was released. However, please note that not all of our planned improvements have been implemented as of yet. Many unique StackOfStake features, which will be paid for in SCRIV, are in development even now. A new stage of development has also been started – it will turn the instant masternode service into the Masternode ??? Platform. We can't tell more – you will have to see it 😉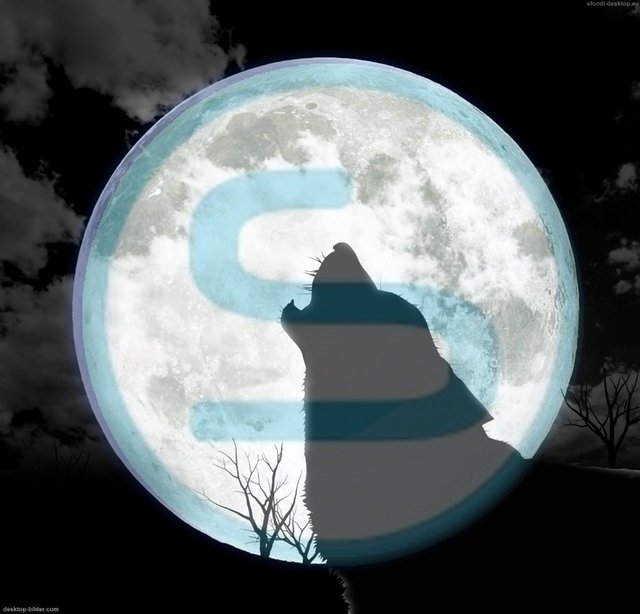 Coin Burn
After the hard fork, the SCRIV team decided to burn a part of the pre-mine. The burn took place in 3 steps. This was done to create a healthy price stimulation, and not to cause a huge pump.
The first portion of 4 million SCRIV was burned on the 30th of July 2018. At that moment, it was about 11% of the circulating supply. The coins were sent to a specially generated address. See details at the event reporting article.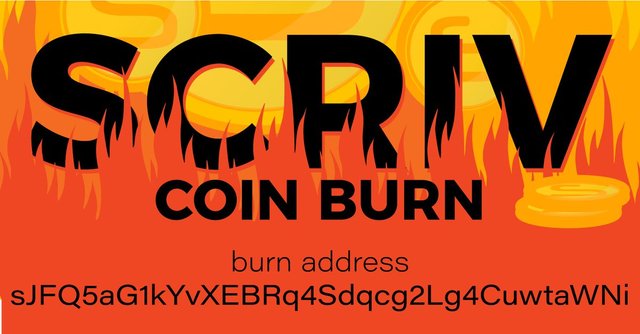 What is in store for the future?
We have many impressive things to present. First, is the Universal Miner. This is the ultimate mining software. It is the primary project of our backend lead developer MSV for the last year. There are many things that can be improved upon in current mining programs, and the SCRIV team will deliver it! We believe, that this element will integrate nicely into the SCRIV service ecosystem and become a valuable part.
Whatever we do, the main part of the SCRIV NETWORK always remains… SCRIV. The data assurance service is developed by our team slowly but surely. It requires time and financial input, and our team is providing these as we can. We are looking to deliver the beta version of the SCRIV service in Q1 2019 (please, no false promises). There are several other valuable items to be introduced in soon – learn about them at the event calendar.
And in closing, some interesting numbers about the SCRIV project:
Social media with the highest community – Discord with 2464 members
Core team size – 4 members (and looking for more)
Whitepaper versions - 4 (v.1.3 is the last one)
Coins have been burned to the official burn address – 4 000 101 SCRIV
This was not a short report, congratulations if you managed to read this far. I have left a small Easter egg with the SCRIV whitepaper v.1.0 (which contains an old design, old block reward data, and some other fun stuff) somewhere in the text. If you find it – make a tweet mentioning @scriv_network, and received 2222 SCRIV as a reward. Curious why the strange reward amount? It's an another Easter egg 😉
Don't hesitate to donate to your favorite project:
BTC: 13eWRNJgE9fvvnqhsvaGqshyhpDh1WjvoQ
ETH: 0x24AB6cE22A719e7930ddb81Ae30460b850187eCe
LTC: LSEWKrXdiywC91KqNQbvZeRGqjxRwEGGrr
SCRIV: seKkB9LzfnedYR4aAt2gzeM3VW217W6vXS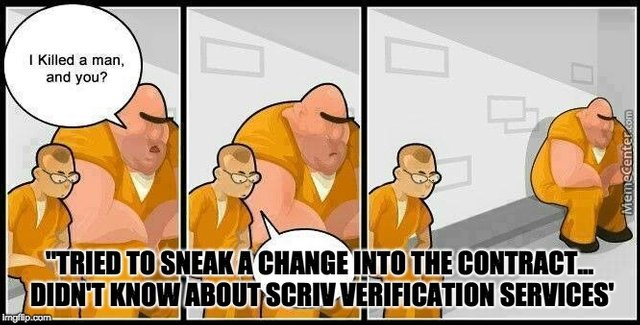 With love from Lova.
Reviewed and edited by Blocktrasher.