Can Btc reach $ 60,000?
Will Btc, which has reached the highest by breaking a record after record, will reach $ 60,000? I think the probability of reaching it is very high. It reached a new high in the past 24 hours, reaching as high as $ 57,705. It is currently trading at $ 57,000.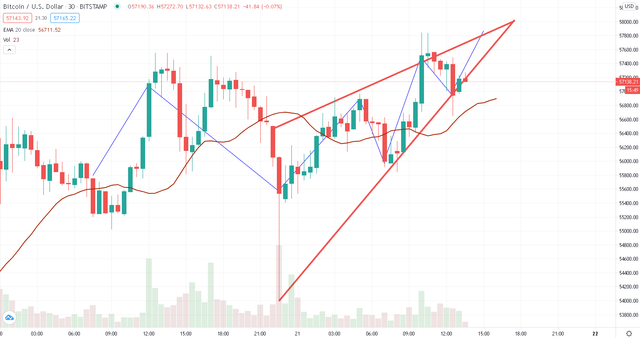 Btc is pretty close to $ 60,000. I think it will be reached within a few days. The increase in institutional investments in cryptocurrencies and the announcement of some institutions that they will invest are welcomed in the markets. Apart from corporate investments, individual investments are increasing day by day. This positive situation plays an important role in the increase of many cryptocurrencies.

I think strong cryptocurrencies with a solid infrastructure will be more valuable. If there is no major problem, Btc and Eth will go much higher.

I do not give investment advice, I just guess by following the world news. Sudden losses in value can happen anytime, things can turn around, but I always believe that cryptocurrencies will gain more value in the long run. I mainly invest in Btc, eth and steem that I trust.