The SteemLeo.com website is the new kid in the block this week!
Unless you are living under a rock, this new SteemLeo.com website has been drawing a lot of attention. There's a lot of potential on this site as many of us who are on STEEM are interested in knowing how to move forward with regard to our investments.
If you have a lot of STEEM sitting in your wallet with nowhere to go, join us at SteemLeo.com!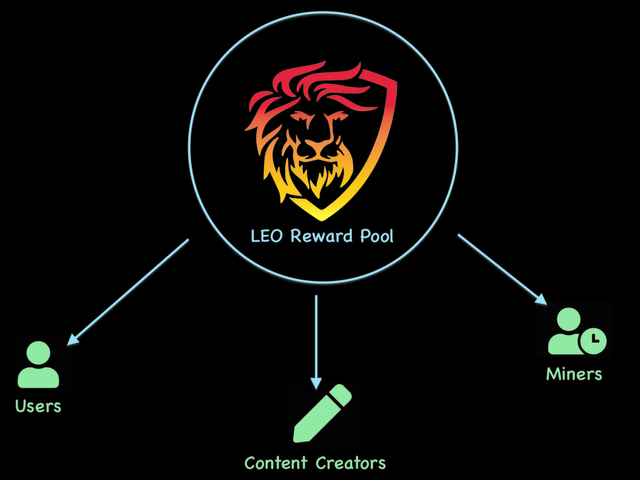 Source
There are 3 parts you can get involved:
Users
Content Creator
Miners
I am involved with all 3.
One of the investment that is showing a lot of potential is the LEOMM. I put in 50 LEOMM and each day I am getting quite a good return. I will write a deeper report into this towards the end of this week so that we can all get an estimate of how much ROI you can expect with mining 50 LEOMM. I have not changed the volume of my LEOMM yet as I wanted to test the results consistently before the platform starts paying out to us. After that, it will be difficult to distinguish whether the LEO coins in our balance comes from mining or rewards from posts.
Lately I have been getting quite a big of DM and also questions from people asking in the comment section regarding steps they need to take in taking part in the mining with LEOMM.

It is a bit difficult to keep up with all these inquiries and I am already behind, so finally today, I decided to write a post on this so that I can direct people onto this link instead of repeating myself in each comment.
---
Step by Step Walk Through in Mining with LEOMM
1. Go to Steem Engine and buy LEOMM
https://steem-engine.com/?p=market&t=LEOMM
Your ROI is greater buying LEOMM (mega miner) than LEOM.
The Mega Miner mines 4X faster than LEOM, so you can expect a greater result
LEOMM has a limited supply which is good for distribution
Right now it is only 6 STEEM / LEOMM
Decide on the number of LEOMM you want to buy!
Make sure you have enough STEEMP in your SE wallet to buy that amount.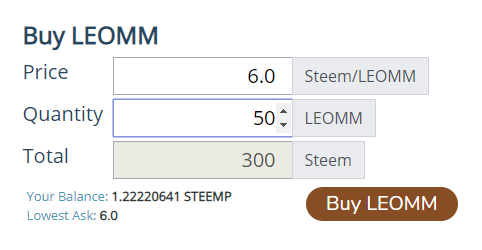 50 LEOMM
6 Steem / LEOMM
Costing me 300 Steem in total
2. Buy LEOMM
I bought 50 LEOMM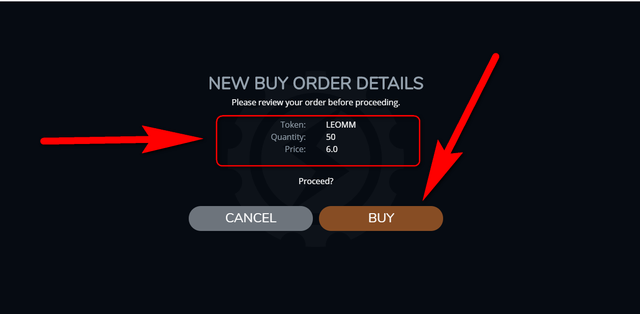 Check to make sure everything is in order before you click BUY.
3. Check your Steem-Engine Wallet Balance
The 50 LEOMM will appear in your balance.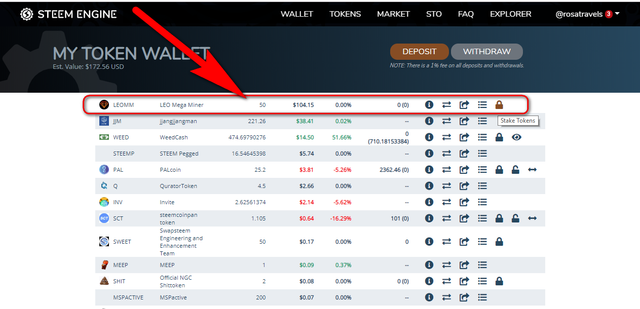 This should appear in your balance right away. If you do not see it, please check to see if you had done the steps correctly.
4. Stake your LEOMM - CRUCIAL Step
Many newbies are not aware that they need to stake their LEOMM and so they wait for days and find that they do not have any returns.
Go to the lock and stake your LEOMM coins.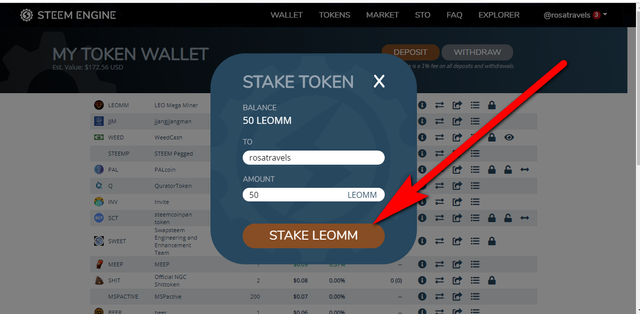 5. The 50 LEOMM is now under the Staked Column
The Mining goes into action right away behind the scene.

You just sit back and come back in 12 hours to see how much you get for the initial 12 hours. That is exactly what I did.
I had quite a bit of luck and got 12 LEO in return right away for 50 LEOMM.
The next 12 hours gave me only 5 LEO
So in a total of the first day, I mined 17 LEO.
This number will fluctuate depending on the market and also on volume of how much you put into the mining.
Don't buy 1 LEOMM or 5 LEOMM as I see people asking me why are not getting any return with that amount. If you want results, I would hit it up to at least 50 LEOMM as what I have done. The cost is only 6 Steem/PALMM, very low priced already as compared to PAL, SCT and ENG.
Hope this is helpful to you,
Rosa
@rosatravels
@rosacoins
---