Binance has a BOSS as CEO - and you get 70% fee reduction on top of that.
Binance had a major update. As it goes with updates, things did not go as planned.
It's perfectly normal as an operation of this size has many moving parts and what happens in production and testing can be different from throwing it in the real world. But this is crypto so people will FUD.
Let me pause it like here and tell you that this story has a happy ending. For those who don't want to read the drama, Binance is back online and has fee reduction as a little "thank you for your patience!". I'd say this is cool.
( Don't forget that you can depsoit STEEM there as well now!)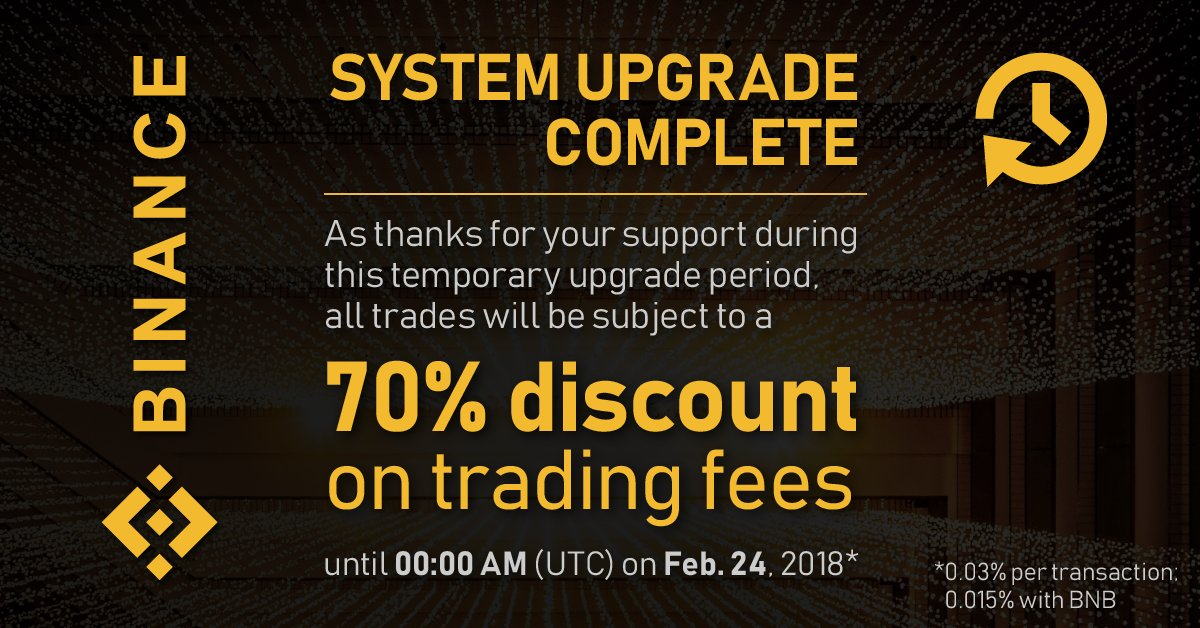 Back to our story: by people, I mean McAffee. He twitted: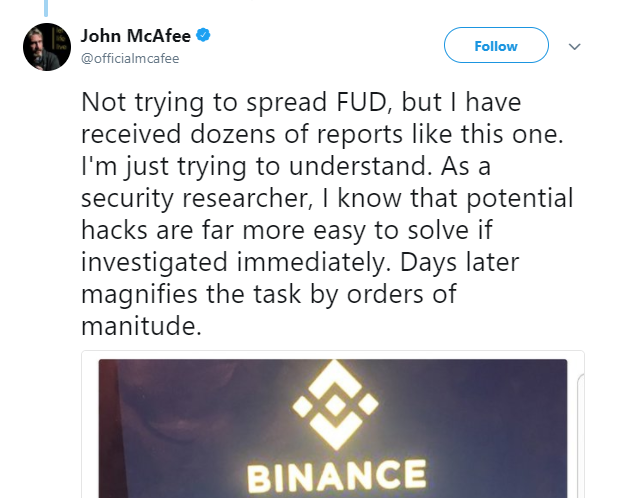 How is it that people who start with "not to.." usually mean EXACTLY THE FUCKING OPPOSITE.
It's the "I'm not racist but.." argument all over again.
But, Binance has a G for CEO and he quickly replied and shut the guy down.
This is crypto, baby. It's the blockchain. It's all transparent. "I did not send to that address.." can be easily verified.
In this case, he just said: "Nah....check our wallets!" and shared the addresses and the printscreen.
Mic drop.
Bye.

He did.
PS: Two things that really impressed me during this time:
BOTH him and binance twitted often and let the customers know what's up! Really great job on this front and many manyyy crypto companies can learn from. Crisis management and trust.

Binance CEO is actually on the list that Forbes dropped a few days back with the richest men in crypto. Who knew?

Anyway, sign up with a link above and be my reff or just use the main site.
Have a nice weekend!