Hycon review. Blockchain 4.0?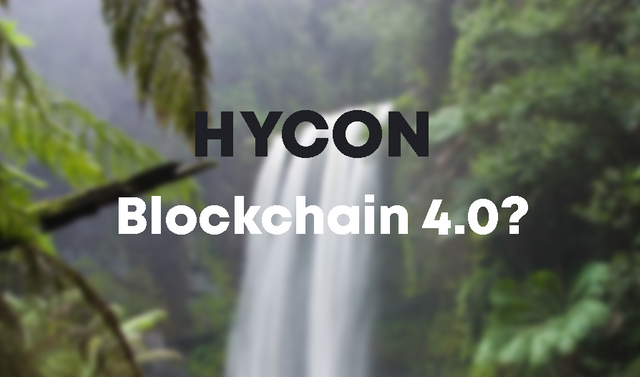 Hello everyone who subscribed to our channel and happy to read our posts! Today I am happy to share with you about the new HICON platform. This is a completely new project, which is full of good prospects and positive trends. It should be noted at once that the company was able to identify the main problem associated with cryptocurrency. Of course, these are transactions. After all, very often we are faced with such problems as the speed and security of currency transfers. I can make you happy, they found a solution. HYCON is a digital asset built on the latest and most powerful blockchain. It is specially designed by the Infinity Project team. Using a DAG structure, it has the ability to publish multiple blocks at the same time, which help to cope with the problems that are associated with transactions and reduce huge costs.
Cryptocurrency, as you all know, has become a real discovery in the field of Finance and loans. The cryptocurrency market needs to make a huge effort to take a good place in the field of economy and politics. Now let's talk about the main advantages of this project. The first is speed. The project provides fast terms of transaction confirmation. Transactions can be confirmed or rejected in a couple of seconds. Just imagine that you do not have to wait a huge amount of time to make a deal. I'm sure you, like me often when transferring currency, started to get nervous because you weren't sure whether everything should go so slow or everything just hung up. The second is, of course, the scale. Very high transaction throughput. People around the world will be able to conduct their operations in peace. And third, there is a latent tolerance. The DAG structure associated with the SPECTR Protocol can significantly reduce the network bandwidth as a limiting factor.
It has long been no secret that modern technologies around the world have attracted a huge number of people, and hence began to rise very quickly transaction prices. HYCON is the stage of the first ecosystem of the Infinity project and is used for wide implementation as an effective means of exchange for various kinds of enterprises. Together with Infinity, HICON will manage the Infinity platform and the decentralized Infinity exchange. The platform itself is scheduled for the 3rd quarter of 2018, and the exchange for the 4th quarter of 2018.
Now I want to tell you more about the Infinity platform itself. It has a simple and clear interface that allows everyone to create an individual infinity lock. You know perfectly well that this increases the degree of your protection. The HYCON network is designed to improve and solve modern technological problems through the developed network called Infinity Exchange.
Now I will tell you about the key points of this project. Each step is done very deliberately, so that each subsequent action complements the previous one. The first is organizational accountability. It is very important to ensure that certain information remains unaltered and at the same time verified by the parties concerned. The Infinity platform will make the process smoother. The second is organizational transparency. Today, any information and documents can be very easily forged. I think that we have thought about it more than once. If organizations have special tools to use blockchain technology, they will be able to reduce various kinds of errors very easily, which will lead to increased transparency and trust for all parties. And finally, the third - data security. Through the Infinity platform, everyone will be able to create their own individual data protection through the user interface, thereby increasing trust between users and those who store their data. The company is very well prepared to provide each client with its full protection!
Now let's talk about tokens and their distribution. Coin symbol: HICON. 1 HICON = 10 us cents. Accepted as payment: Bitcoin, Litecoin, Ethereum. So, what's the coin distribution? Premium-5 %. Team-5 %. Investors-10%. Public production-70%. The Foundation for eco-development - 5 %.
I want to say a few words about the team. I think that each of you has realized that each member of the team has the highest level of knowledge and is very well versed in the field of cryptocurrency. The project team is originally from Korea and consists of qualified specialists with experience in such areas as blockchain technology, software development and marketing. Each of them made a huge contribution to the development of the project. Together they make up the whole mechanism of production. Just think how important the work of each participant is!
Now we will sum up about the HICON. The first stage of the token sale was made by the company very successful. It's hard to miss. Due to its security and transparency, the project has a very great chance of success. This is not just some ideas and plans in the head of developers, it is a real project that moves forward with confident steps. Already many people around the world have joined them. The team tried to make this platform high-quality, affordable and affordable for you. I recommend you all to pay attention to the HICON. Dear my subscribers, thank you for your attention! Have a good day! P.S. More information you can find on the links below :)
More info
Website: https://hycon.io/
Whitepaper: https://hycon.io/doc/whitepaper1.2.2_en.pdf
Facebook: https://www.facebook.com/teamHycon/
Twitter: https://twitter.com/teamhycon
Telegram: https://t.me/teamhycon
Medium: https://medium.com/@teamhycon
About author
e-mail: [email protected]
Hycon wallet address: H31frjfs1ZZ9aCVyKyFTd9WYQCbBg3xfV
telegram: @quadraziD