BEAM. MimbleWimble. What are all this about?There are more then 1000 currency already, so why there is need for another one and what is it so special about this Beam and MimbleWimble?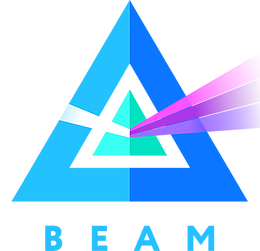 I heard of Beam for the first time reading about this contest https://steemit.com/crypto/@originalworks/1125-steem-sponsored-writing-contest-beam from @originalworks so I did my little research. I am quite new in this crypto world, my language is limited, but I did my best to understand what is all about, at least in big lines and I am now sharing it with you, through my words.
Absolutely anonymous and private
Well, first of all, it is absolutely anonymous! And I will give more details later. In comparison with Monero for example, where the sender, the receiver and the amount is private, here, everything is private! What a dream! Why would anybody need to know all the small details of what I am doing with my money? In a world extra secured where anybody can be tracked and all the informations are online, it is a true blessing to have a super private currency!
Private and transparent in the same time
This privacy by default is translated as we, the users, have total control over transaction data available, and in the same, there is an option of transparency as well as privacy. So, basicaly, we can choose our level of privacy depending on each particular case.
So a big bravo and let's go on on BEAM!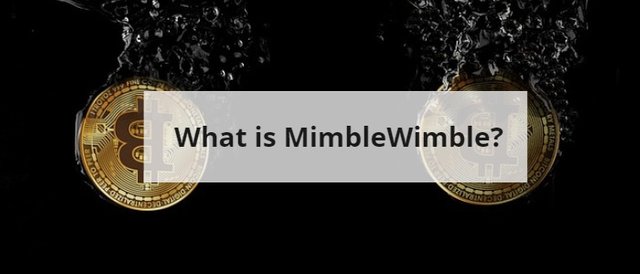 Mimblewimble
Second big caracteristic that makes Beam so special, is that is based on Mimblewimble.
If you just entered the cryptoworld, and the Mimblewimble concept doesn't resonate with your vocabulary, no worries, I am the same so we speak the same language, so let's go deeper into some words first.
Mimblewimble is a protocol published by an pseudoanonymous author "Tom Elvis Jedusor" and it reffers to a Harry Potter spell.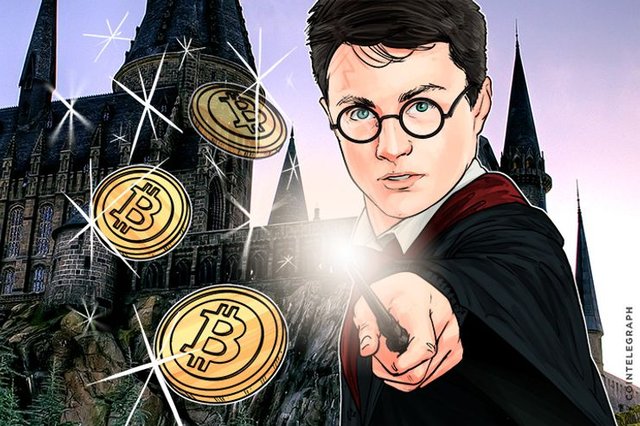 It came as an alternative project for bringing a higher degree of privacy to our old good Bitcoin.
A great difference is that MimbleWimbe supports Confidential Transactions. If in a Bitcoin transaction, everything is public, in this new transaction system, all the values are encrypted with random strings of numbers called "blinding factors.", Although completely private, it is very important that there is always still possible to check the valability of a transaction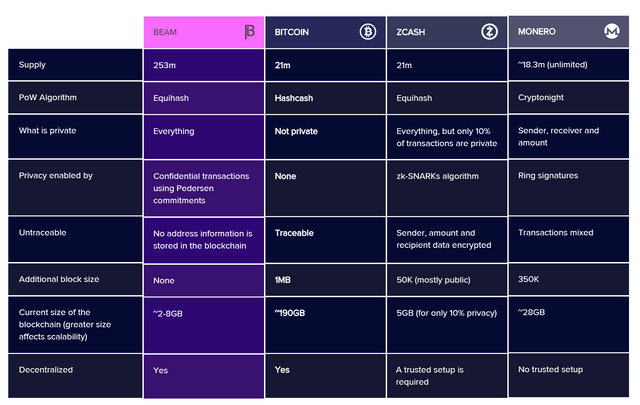 Bitcoin transactions as a domino game
With Bitcoin everything is connected. When we take an output from a previous transaction we turn it into an input of a new one. Like a domino game. The thing is that if, for example, an older transaction turns to be invalid, off course, the new transaction becomes invalid also. This is because they rely on each other. That's the reason why in the Bitcoin network, we must know everything. And it takes also a lot of space, something like 190 GB.
With MimbleWimble and Beam, all the transactions are based only on each other, so there is no need to know the previous or the next one. The only condition is that the specific output to be valid.
Smaller, faster and more efficient blocks
The uniqueness consists in its small blocks, smaller than any other blockchain, that offer a maximum level of scalability. This concludes to a very fast and super efficient network. Because of this characteristic, also the size of the blockchain used is much smaller, something like 2-8 GB.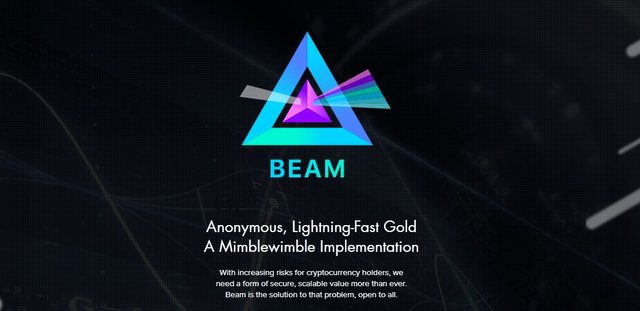 If you want to read more about Beam, please do go to their official website https://www.beam-mw.com/. As you enter, you might see the beauty of the Logo :) It reminded me of Pink Floyd. Magical one. I wish them good luck and let's see what spell they make to spread the word with more people and become famous :)
beam2018