CREATIVE THINGS YOU CAN DO IN THE METAVERSE
Find out just how creative the metaverse can be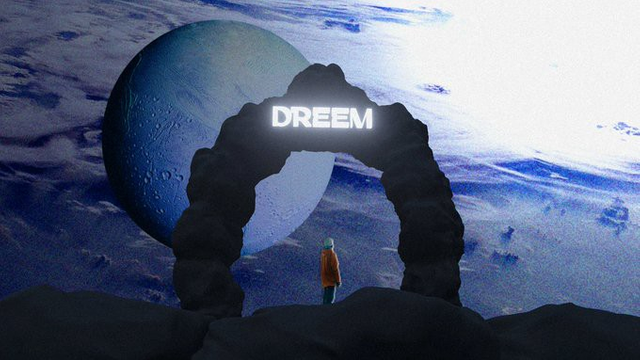 Imagine a virtual world where you can live, work, shop, and connect with others — all from the comfort of your couch in the physical world. Welcome to the metaverse.
Despite still being in an experimental stage with only a few platforms available for general use, the unified virtual environment of the Metaverse promises limitless options for work, gameplay, social connections, and revenue generation. That's right, the sci-fi movies we've seen are becoming a reality and, like most tech fans, you probably can't wait to discover what the future's got in store for us
Express yourself through avatars
If you ask someone, 'what can you do in the metaverse?' one of the first answers you will receive is 'be whoever you like.' You might think of avatars in the realms of sci-fi, but in the metaverse avatars are customisable characters that can represent you across multiple metaverse platforms. You can change your hair colour, body type, accessories, gender, or even appear as a fictional character in the Metaverse. How cool is that? There's also a case for avatars minimising initial hiring bias.
Consume and create art
Visiting art galleries is a great thing to do in the metaverse, and provides an opportunity to look at and create art.
Art in the metaverse aims to bridge the gap of inaccessibility to some art forms.
The digital sub-sector of art is attracting serious attention as both digital artists and NFTs are already amassing sizable interest. So it's only natural to assume that this will continue in the metaverse.
Work collaboratively
Working from home has become increasingly popular these days and for some, it's a blessing and for others, it's just the opposite. One of the ideas of the metaverse is to bridge that gap and make it everyone's dream.
The Metaverse is a no-zoom zone because it's rather unnecessary. In the metaverse, you don't have to pretend to stare at your colleagues on a screen as the virtual world allows you all to participate in the digital office.
From there, you can meet with colleagues, chat, work on projects, and easily set up meetings too. It will be one of the most inclusive and accessible workplaces ever.
Meet with friends
There are currently several ideas as to what the primary goal and function of the metaverse should be. But the most popular and prevailing idea is social interaction, making hanging out with family and friends one of the most important activities.
From lounging on a sofa with loved ones to sitting in a digital cafe chatting with your friends, the virtual connection has never felt so real. You can also attend live music shows and watch performances no matter where you are in real life.
Visit other realms
Holidays can be taken in the real world, so why not in the virtual one? This is perhaps one of the most exciting things to do in the metaverse. Big tech companies like Facebook, Microsoft, and others are ready to work together to create a world where transportation is possible. The concept of the metaverse is that you can easily switch areas, what we would think of as locations, without worrying about capacity issues or latency.
Attend concerts, trade exhibits, and learning events
Do you love to attend shows and concerts? VR real estate in the metaverse may be utilised to hold all types of events, from music concerts and social gatherings to business events and learning sessions.
Metaverse events have the ability to reach a significantly bigger audience while ensuring that the interactions remain genuine and intimate. Most platforms release a monthly schedule of their activities ahead of time.
What is your favorite Metaverse project, and why is it Dreem?
Join the DREEM Community
TELEGRAM
|
TWITTER
|
WEB
|