#CRYPTO ONE ZERO TWO… #PROS AND CONS OF CRYPTOCURRENCIES
Hello guys, in my last post I talked about the introduction of cryptocurrencies (pretty much the basics of what one needs to know about the digital currencies) but in this post, like the title has hinted you, I'll be listing some pros and disadvantages of these 'soft currencies'. It'd do no harm to refresh our memories.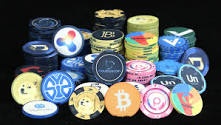 Cryptocurrencies are digital currencies that can be used as a standard currency wherever it is accepted, however it is not under regulation of the governments or issued by the central banks. They can be used for online shopping or money transactions but their stability can not be compared to that of regular physical currencies but many people like to make use of it for their own best reasons.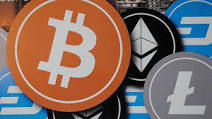 BITCOIN is the firstborn of all cryptocurrencies and it has become the de-facto crypto which is also a benefit. In reality, it uses an encrypted cryptographic technology as well as a blockchain technology. There are quite a number "altcoins" with a lot of them considered as "shitcoins" or in otherwords useless.
Now lets take a look at why these 'digi-coins' are useful and beneficial to the buyer and for businesses.
PROS OF CURRENCIES.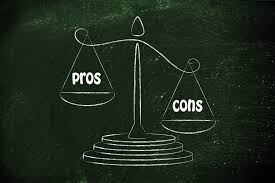 • QUICK AND EASY PAYMENT
Many users of cryptocurrencies will agree on the fact that it is so easy to make payments with them as it is usually done in a matter of seconds being very fast as it requires little or no details. All that is required is the address of the wallet of the person or enterprise to whom you wish to make payments to and depending on the crypto, the payment is done within seconds or few minutes.
• LOWER CHARGE FEES
Most bank users can attest to monthly account statements that seem rather expensive as huge amounts are charged by credit card processing companies but the case doesn't apply to cryptocurrencies as the cost are sometimes nil or negligible. Unlike with the use of credit or debit cards where the seller pays a fee, with cryptocurrencies it is the buyer that pays the small fees.
 
• PSEUDONYMOUS
Some coins can help a user remain anonymous although not all of them. Bitcoin for one keeps the user pseudonymous i.e people can not detect who you are on the blockchain but they can get some information from it.
• IDENTITY THEFT
By creating a proxy ID, a user can prevent one's personal information from being stolen. Hence, nobody knows anything about you thereby protecting your online identity. It is almost impossible for your private key to be found or hacked unless you aren't smart about it. Transactions are unique each time they are made because of the exchange of information uses a 'push basis' which means the user determines the information he sends to the recipient unlike the 'pull basis' of traditional exchange systems.
Despite the many advantages of cryptocurrencies few of which are mentioned above, there are several risks involved in investing in it as well as drawbacks, below are some disadvantages.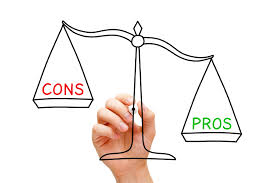 • COMPLEXITY
Cryptocurrencies are new to most people and they have to take a while to understand how they work otherwise they end up investing in it without proper knowledge and lose money.
• ACCEPTABILITY
In spite of its rapid growth and benefits, not so many people including websites and companies accept these digital currencies yet. Very few countries have legalized their use thereby making it impractical for everyday use.
• NO IRREVERSIBLE TRANSACTIONS.
If a user makes a payment to someone, there is no way to reverse it and if you want to get a refund and your request is turned down, he can as well forget about the money.
There you have it. I'd add that the major drawback of cryptocurrencies is the insignificant reception but slowly, it is consolidating its position. Only few countries like Russia and China are trying to create avenues for people to freely spend them.
Feel free to contribute to this post as well as upvote, thanks.