#CRYPTO 101: GENESIS OF CRYPTOCURRENCIES.
#CRYPTO 101: GENESIS OF CRYPTOCURRENCIES.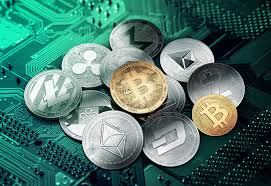 There's so much noise about cryptocurrencies lately, most people know little of nothing about these digital currencies like Bitcoin, Litecoin, Ethereum and Ripple. If you're one of such people, there's no need to feel left out or ashamed, this post is just for you. Read up and thank me later.
WHAT IS A CRYPTOCURRENCY?
A cryptocurrency as defined by 'WIKIPEDIA' is a digital asset which is designed as a medium of exchange that uses cryptography to secure its transactions, to control the creation of additional units and to verify the transfer of assets. A crypotocurrency uses decentralized control as opposed to centralized electronic money and central banking systems.
The system allows transactions to be performed in which ownership of the cryptographic units is changed, a transaction statement can be issued by an entity proving the current ownership of these units.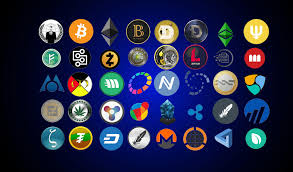 HISTORY OF CRYPTOCURRENCY
In 2009, the first decentralized cryptocurrency 'BITCOIN' was created by pseudonymous developer Satoshi Nakamoto and as of September 2017, many cryptocurrency specifications came to exist, some of which were derived from the parent cryptocurrency "BITCOIN" while others were created in similarity to the it. Most cryptocurrency were designed to mimick precious metals, gradually to decrease the production of currency by placing an ultimate cap on the total amount of currency in circulation.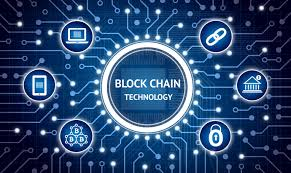 BLOCKCHAIN AND HOW IT WORKS.
A blockchain is a continuously growing list of records called "blocks" which are linked and secured using cryptography. These blocks contains a transaction data, timestamp and a previous block typically. The cryptocurrencies use several timestamping schemes to avert the need for a trusted third-party to timestamp transaction transactions added to the blockchain ledger.
The cryptocurrency in a wallet is not tied to people but rather to or more specific keys or addresses, therefore the owners are not identifiable but all transactions are publicly available in the blockchain. Bitcoin for instance is pseudonymous (i.e not using one's real name but a pen name instead) rather than anonymous.
The legality of the use of these cryptocurrencies vary substantially from country to country and is still undefined or changing in many of them while others permit its usage and trade. China central Bank for instance has banned the handling of bitcoins by financial institutions in China meanwhile, in Russia they are legal and it is actually illegal to purchase goods with any other currency than the Russian Ruble. Now in gaming, cryptocurrencies are widely accepted as either a method of payment or as the winnings paid.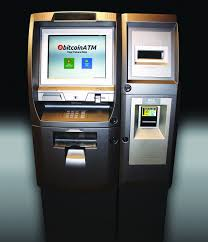 In fact, the first bitcoin ATM was launched in the USA on the 20th of February,2014 by the founder of Robocoin JORDAN KELLEY and the ATM similar to banks ATM was installed in Austin, Texas but has no scanners to read government issued identification such as driver's license or a passport to confirmuser's identities. By 2017, 1,547 bitcoin ATMs had been installed in several places around the world with an average of 3 bitcoim ATMs being installed per day.
Thanks for reading, kindly upvote and resteemit