Bitcoin Regulation In India
#Bitcoin is using in many countries already but in #India lot of confusion and Issues going on.
Coming #July Month us very crucial for #Indian crypto users. Lot of #Exchanges already Filed #Petition in court against #RBI Crypto Decision that #Banks will not support cryptocurrency exchange.
Please find Important Dates in below #Image :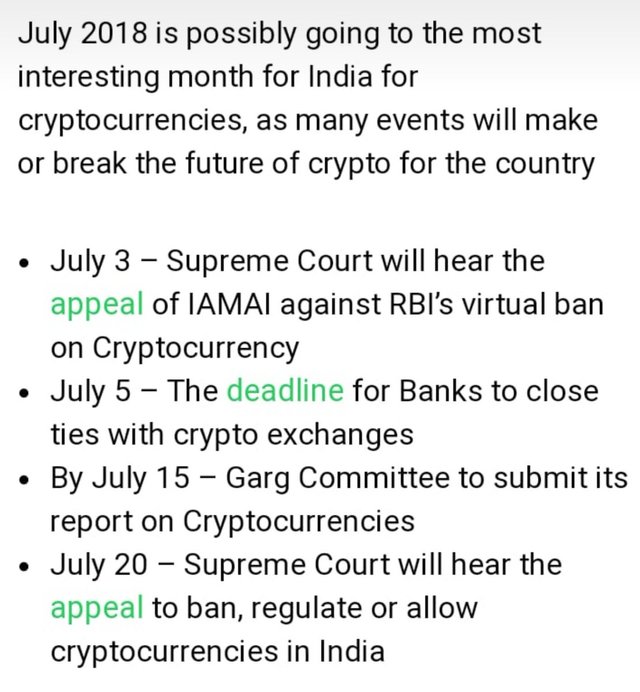 Most Important Dates are 3rd July which is First Hearing of #Appeal in #Supreme Court.
Second Date is 15th July when #Committee Submit the Report about their Research on #cryptocurrency.
I am Hoping for a #Positive decision from Supreme Court. Please #comment below about your Views.
Upvote ¦ Follow ¦ Resteem
Wish You Success!
@piyush2516
@cryptopiyush Online