PXL Airdrop Announcement & PixelProperty News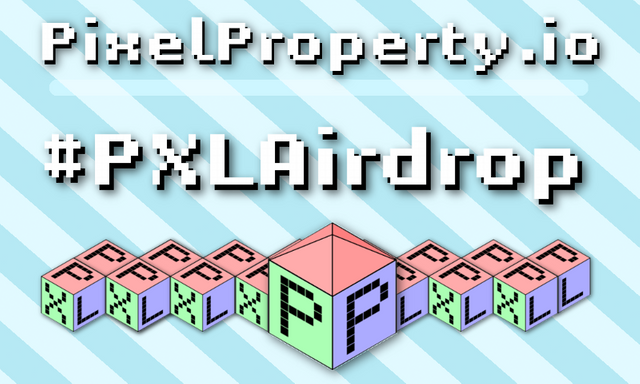 UPDATE: Entrance Has Closed
Entrance into the #PXLAirdrop has officially closed!
The winners will be selected and notified over the next few days, and then formally announced next week!
Thank you everyone for participating.

Giving Away 10,000 PXL And A Property
PixelProperty is having a cryptocurrency and cryptocollectable giveaway in the form of an airdrop, with 101 prizes to win! One hundred prizes of one hundred PXL, with one lucky winner getting their own Property in PixelProperty!
More entries means more chances to win, so feel free to enter on as many platforms as you'd like.

Enter On Steemit
To enter through our Steemit, comment your Ethereum address in the comment section below!
For two more chances to win through Steemit, simply like this post, resteem it and follow us @PixelProperty!
---
Enter By Registration
Three entries into the airdrop giveaway are given to all users who are registered with the PixelProperty DApp by the end of the giveaway. Simply visit the DApp at canvas.pixelproperty.io and click the "Become A Member" button.
---
Other Ways To Enter
There are multiple ways to enter. The full comprehensive list with terms and conditions can be found at pixelproperty.io/airdrop.
---
Airdrop Ends
The airdrop ends Friday, June 1st at 7pm UTC / 3pm EST

What Is PixelProperty?
PixelProperty is a free use community-run canvas of pixels, powered by people coming together to draw, create, advertise, and share. Always changing and evolving with the taste and style of the community pushing it forward. Anyone can share their art, advertise their websites, or simply own a section of the evolving canvas.
---
What Is PXL?
PXL is the cryptocurrency of PixelProperty, awarded to members for contributing to the canvas' evolution. Members can spend PXL to access extra features tailored towards advertising, making their contributions for impactful and generating more PXL.
---
What Is Property?
Property is the cryptocollectable of PixelProperty, representing ownership of the digital canvas. Members can use their Property to access even more exclusive features!

What's New To PixelProperty?
Now Free-To-Play!
PixelProperty has recently become a free-to-play web app! Artists can now contribute to the canvas without signing up, installing MetaMask or acquiring Ethereum. It's easier than ever to contribute to the canvas!
Contributors can easily sign-up and become a member to access tons of features, including gaining access to PXL, Property and all the benefits they encompass. Check this out for more information on free-to-play
---
PXL Hitting Exchanges
PXL, the ERC20 cryptocurrency of PixelProperty, has officially started hitting exchanges! The first exchange to accept PXL is https://token.store/trade/PXL, with more coming on the way!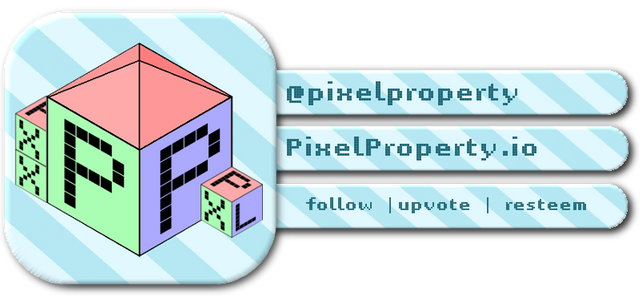 For full information on our airdrop, rules and conditions, visit pixelproperty.io/airdrop. If you have any questions, we'd be more than happy to answer your questions in the comments below.