FAKE EOS Airdrop SCAM ALERT - Stay Frosty Cryptonauts ! This could cost you your entire ethwallet
A VERY DANGEROUS PHISHING SCAM
I received the following email - (screenshot below), yesterday and it's a very cleverly constructed SCAM designed to dupe you into giving up your private keys to a FAKE WEBSITE which looks exactly like MYETHERWALLET.COM except there are a couple of telltale dots under the letters of the webaddress. To be honest you'd hardly even notice it. I'm not even sure how they incorporate those characters with dots underneath in a web address ? but I have looked them up and it appears that they are combining characters and I found a unicode list of them HERE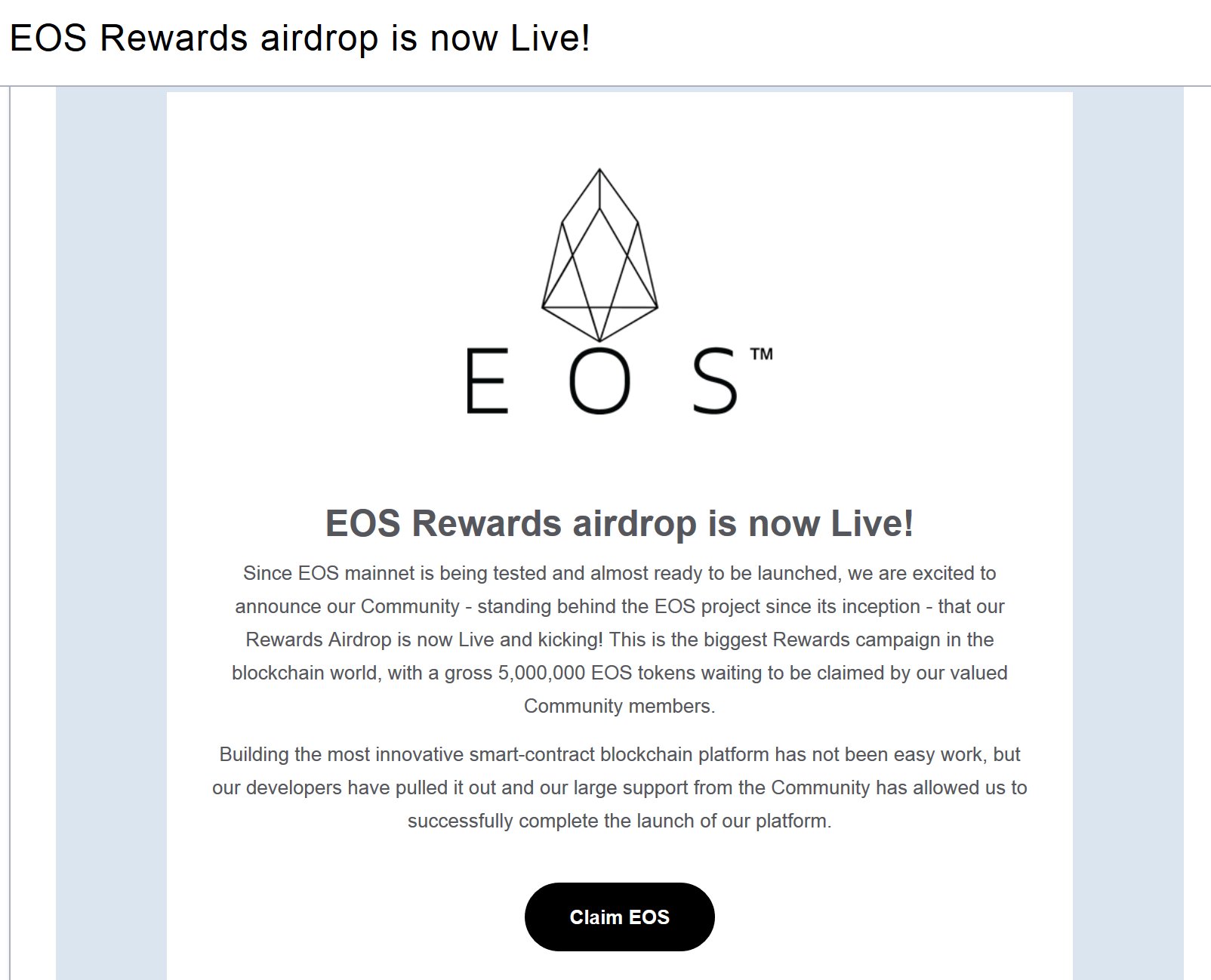 PHEW
Luckily when I first encountered this, I undertook some basic research and quickly found that there was no EOS airdrop. The metamask extension for firefox will flag and prevent you visiting the address there but rest assured, if you get an email supposedly from EOS claiming to airdrop 30 tokens for every ETH in your wallet, it is TOO GOOD to be true. I'm sure it will be very tempting. It piqued my interest ! it also said holders of EOS would get a certain amount of tokens too.
here is the offending web address. as you'll see it's a mandrillapp fueled scam, which is a cheap and easy method of attempting to fleece people of their crypto.
DO NOT CLICK ON THIS ADDRESS UNLESS YOU ARE A FULLY QUALIFIED TECH BOD WITH THE NECESSARY SKILLS TO PROTECT YOURSELF AND YOUR INFORMATION.
https://mandrillapp.com/track/click/31063118/cybr.fm?p=eyJzIjoid2Q3NkFnbV94eU5meGJTdFBwNXVkUzNrcXpJIiwidiI6MSwicCI6IntcInVcIjozMTA2MzExOCxcInZcIjoxLFwidXJsXCI6XCJodHRwOlxcXC9cXFwvY3lici5mbVxcXC9saXBcIixcImlkXCI6XCJlNzcxOTUxYzViNGQ0Nzg5OThlYWRkMzIwNzBmOTZiMlwiLFwidXJsX2lkc1wiOltcIjhlNGZmZmI4ZDU5MmFmZGFlNjQxMTgwYWM3ZTg0ZDU3Yzk3M2FmMTJcIl19In0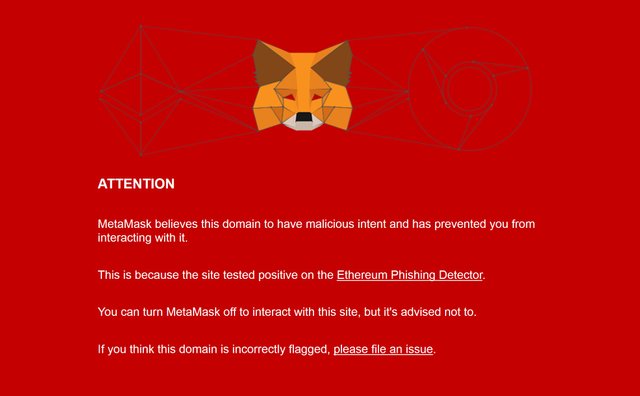 30 EOS tokens per ETH would be a nice free drop, (if it were true).. @ today's coinmarketcap price of $9.87 that would be a handsome FREEBIE of = $296.10 for every 1 Ethereum you own.
YOU HAVE BEEN WARNED -!!!!!!!!!!!!!!!!!!!!!!!!!!!!!!!!!!!!!!!!!!!!!
If someone from EOS reads this, perhaps you should alert your community to this.