The Rise of Crypto Debit Cards: Are They Worth It?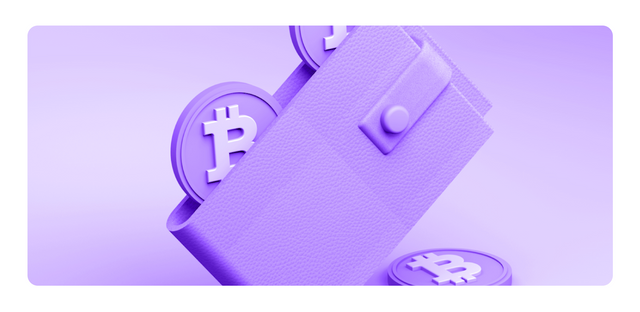 Are crypto debit cards worth it?
Author Decentralized Dog is back, this time weighing the pros and cons about spending crypto on a card.
With the rise in crypto debit cards offered by exchanges — why should you pick them? Spending Bitcoin, Ethereum and Litecoin can be really hard in the real world. Why can't I pay for a cappuccino with my cryptocurrency?!
It's sad but true that few shops and websites accept digital currencies right now. There are several reasons. Retailers might be worried about exchange rates, find the technology too difficult to understand, or think demand for BTC transactions is low.
Thankfully, we're starting to see new products pop up that solve all these problems — giving thirsty crypto enthusiasts some caffeination, and helping businesses offer digital assets as a payment method. Their name? Crypto debit cards.
What Is a Crypto Debit Card?
Just like a conventional debit or credit card, cryptocurrency debit cards allow you to complete day-to-day transactions using BTC, ETH, XRP and other altcoins. Often, you don't need to worry about whether your physical card will be accepted by a merchant. That's because many of the products out there have been released in conjunction with Visa and Mastercard, meaning they can be used in millions of locations.
Here's how they work. First, you top up your crypto debit card with the digital currency of your choice — often through a mobile app or website. Then, you can hit the shops. Many cryptocurrency debit cards offer more generous spending limits, as well as lower transaction fees.
Let's imagine you finally get that long-awaited cappuccino with your crypto debit card. Once the transaction is complete, the card provider will convert the digital currency into cash, meaning that the coffee shop will get your payment in fiat currencies such as USD, GBP or EUR. What could be easier than that?
What's the Point? Why Not Use My Normal Visa Card?
Good question. The short answer is this: you'll probably get some exciting perks.
For example, cryptocurrency-focused products can protect you from nasty exchange rates when you're traveling outside your home country. With conventional Visa debit cards, you can often end up paying sky-high conversion fees while on holiday as the dollars in your bank account are switched to pounds and euros. With a crypto debit card, your Bitcoin acts as a bridge to other fiat currencies, meaning you'll save money.
But there are advantages of having a crypto debit card even if you don't travel that often.
Traditional credit cards often add all sorts of charges. You might have to pay a yearly membership, or fees whenever you make a transaction at home and abroad. Generally speaking, crypto debit cardholders will find life a lot less expensive.
You'll be able to use your crypto debit cards for ATM withdrawals — and many of the products on the market also support Apple Pay, Google Pay and Samsung Pay. Some cards offer rewards, like airport lounge access or cashback on transactions, so it's worth shopping around to see which one suits you.
These prepaid cards can also foster financial inclusion, as they can be set up without the need for a bank account. Some products also offer a virtual card instead of a physical one, making them ideal for online purchases through PayPal and other e-commerce platforms.
Of course, there are downsides. Some providers will require you to stake cryptocurrency in order to unlock access to the best rewards. And although your crypto debit card might be well suited to small, daily transactions, it might not be the best way to pay if you're thinking about splashing out on a car or a yacht.
Then there's the issue of Bitcoin's volatility. The BTC you use to buy a $1,000 holiday on your crypto debit card now could end up being worth double or triple as much in the years to come, meaning you'll feel short changed. (Or it could crash, meaning that your trip to Paris really was a bargain.)
Last but not least, it's important to do your due diligence on the blockchain brands offering cryptocurrency debit cards. In the United States, Europe, Singapore and elsewhere, they may be subject to regulation — and you'll probably have to complete Know Your Customer (KYC) checks.
Are Crypto Debit Cards the Future?
Read the rest of the article here: https://bit.ly/31JQzvi