Crypto Market Musing - 18th of March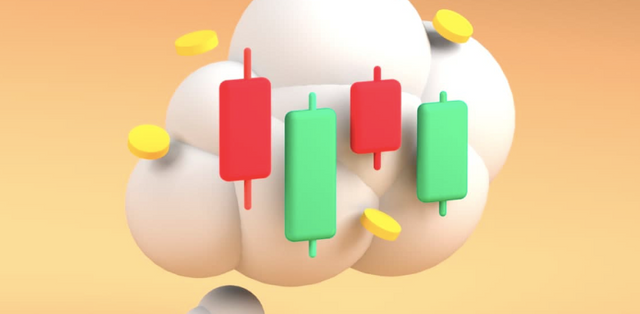 Bitcoin Nears $60,000 Once Again as Morgan Stanley Offers Crypto to Wealthy Investors
After Bitcoin looked like it could be entering a bearish market, it's now bouncing back following two big updates from the world of finance.
The first bit of good news for BTC came when Morgan Stanley announced it would launch three new funds that allow investors to own the crypto asset. The second boost to Bitcoin came as the U.S. Federal Reserve shared its view that interest rates are unlikely to rise until 2024.
While it was previously thought that the price of Bitcoin wasn't reliant on traditional financial markets, the crypto world is increasingly affected by both the endorsement and skepticism of virtual assets by economic powerhouses. to read more about this, click here.
Toilet Paper NFTs Launch for Crypto Investors Who Are Feeling Flush
If you thought people fighting over toilet roll was so 2020, think again.
Charmin, a major toilet paper manufacturer, has announced the sale of five toilet roll-themed non-fungible tokens via an auction on the Rarible marketplace.
The brand is famed for its fun take on marketing, with its latest foray into the world of crypto deemed another way they can help consumers "enjoy the go" — both virtually and in real life. Proceeds from the auction will go to the humanitarian aid organization Direct Relief, which helps improve the lives of people affected by poverty or emergencies.
NFT Mania Lands Big Gains for Chiliz — Token Surges By 136% in One Week
The success of altcoins and Bitcoin seemingly go hand in hand, but one coin in particular is rallying more than most.
Chiliz, one of the biggest names in the blockchain space for virtual sports and gaming crowdfunding, has increased by 136% in the past week.
The popularity of fan tokens has surged in the past year, with Chiliz specifically outshining even the biggest players on the scene, Bitcoin and Ether. Had you purchased Chiliz at launch in 2019, you would have made an impressive sum, with returns currently at an all-time high of 2,915%.
Is Chiliz one of your favorite altcoins? To read more about this story, Click here..
And that's our roundup! Which story did you find the most interesting and why? You can read more of our content at our Alexandria platform here - https://coinmarketcap.com/alexandria/