I've been investing in crypto for the last couple of months. Yes, that's a short time in traditional investment age (and yes I trade stocks as well), but in crypto, specially if you are making trades every day, 4 months is plenty.
My current crypto-investment bag contains 57 different coins + a couple of ICO's that are still not on exchanges. It's a diverse bag ranging from BTC and ETH to XRP, XLM, STEEM, KIN, AMM etc
I have grown my investment roughly x2.5 in less than 4 months and expect to see x4-x6 to the year.
I can hear some of you say That's low! This or that coin gave me x10 or x50! Sure, and I have some of those coins too, but I also made mistakes, and I also have some coins that show loss but have been placed in long-term hodl because I believe the market will be there for them, just ot right now. Compared to traditional investments a x2.5 year (not on a single investment but on the totality of your investments) is a very very very good one and anyone who suggests otherwise is either bad at math, faking it, or has been extremely successful (at which point you would profit from demanding proof and learning whatever method they are using).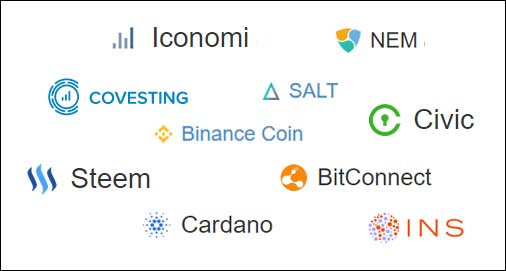 Anyway, on to my plans for 2018:
I believe lending will be big in 2018 spanning the marketplace from personal lending for dividends, like Bitconnect (yes I make 1% per day), b2b market like SALT, to peer to peer market like LEND where you can borrow fiat currency with your crypto wealth as collateral. I'll be pursuing new lending opportunities, both to lend out my own assets against collateral and project investments (existing and upcoming ICO's)
Gaming and gambling will be big in 2018 and I will try to increase that market section in my bags
I will continue to participate in ICO's. So far, with a few flops and more rockets, ICO participation has paid me well.
We will see several more dips on the cryptocurrency market. I won't sell much in those instances but rather liquidate more real-world assets and insert additional fiat into crypto. #buythedip is IMHO a good rule to live by
I think we will see a few more crypto-funds and I will probably give them my money. I am already invested in a couple that Iconomy have as well as Crypto20, BCAP. Covesting is still in ICO but it too has gotten my money and I look forward to launch. Anyway, fund-investment will be important in my portfolio, not as coin-investments but the products (mixed-asset-portfolio indexes) they offer.
*A slightly different approach to crypto-funds is Covesting, a project I see becoming a success. Here you either follow someone else's lead based on track record or you create your own investment strategy and earn % of what your followers make based on your portfolio.
So there you have it, my rough guidelines for investing in crypto 2018. What are your plans and strategies for making money in the cryptosphere?
Yes, some of these are referral links:
If you are interested in lending for dividends, consider joining Bitconnect where I make roughly 1% per day (= x3.5 per year) : https://goo.gl/8LFjY6
Iconomi has several funds wth different types of coin group portfolios: https://www.iconomi.net/dashboard/#/
Covesting is still in ICO. I believe it will be a winner 2018 both as an investment as a usable platform. ICO has bonus:http://bit.ly/2yUxdSZ