Everyone is saying Buy The Dip, right? I do it and I hope you do too, because in the current (still early) maturity of the crypto coin market, the bounce up tends to be quick and strong.
Here's a simple tip on how to buy altcoins when Bitcoin is down (assumes you use CMC.. everyone else does :) ):
Change the value button on the CMC page from USD to BTC.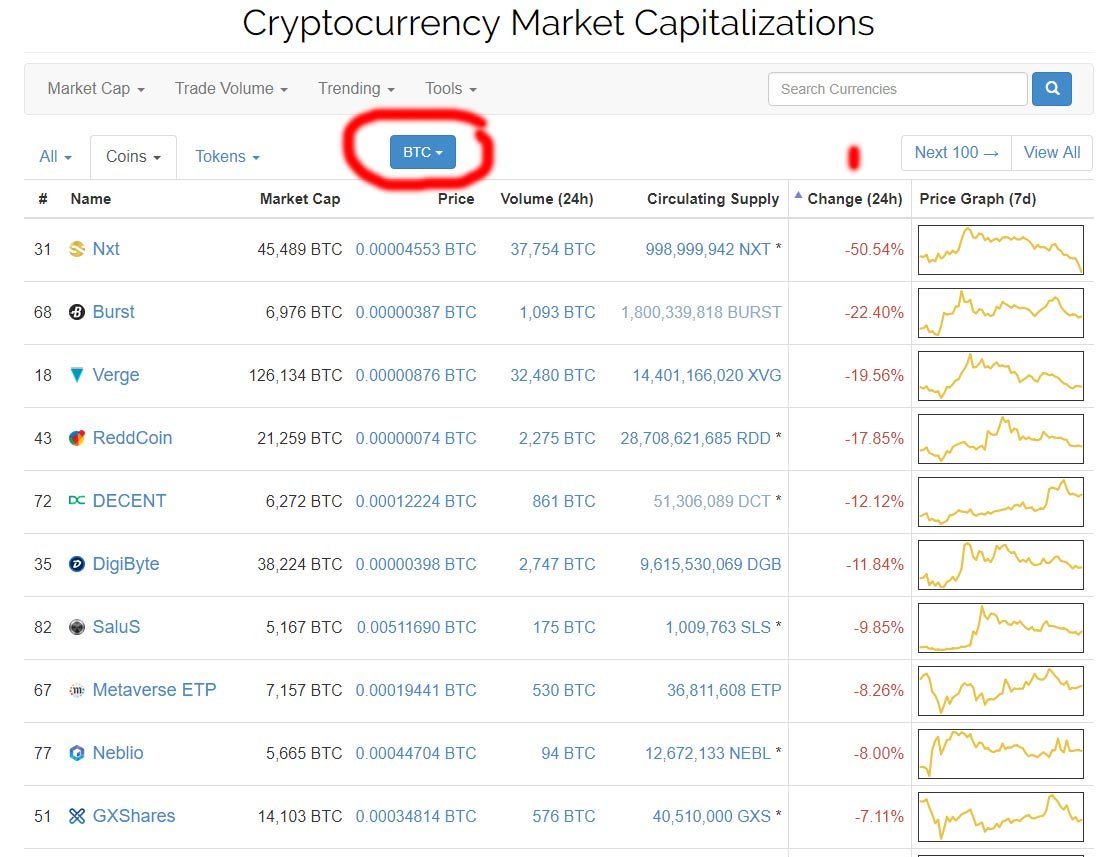 Such a small yet not unsignificant change can make quite a difference as a pointer to which coins are currently cheap, despite BTC also being weak. Granted, often the USD and BTC % up and down on a coin may be similar but if you already have BTC and wondering what to buy with it during a dip, start by knowing what those coins are worth against the BTC you have.
Obviously.. if you have gone into USDT during the fall, or are inserting new fiat currency then just leave the button on USD value and sort by 24hr change.
I know, its somewhat obvious and a silly simple tip but since CMC is default shown in USD, it can be easy to forget.. something which can make the difference between profit or not on some coins.