Chinese Bitcoin Tycoon Li Xiaolai Secretly recorded calling out big scams in Crypto.
https://www.asiacryptotoday.com/chinese-bitcoin-billionare-li-xiaolai-secrectly-recorded-outing-many-big-names-in-crypto/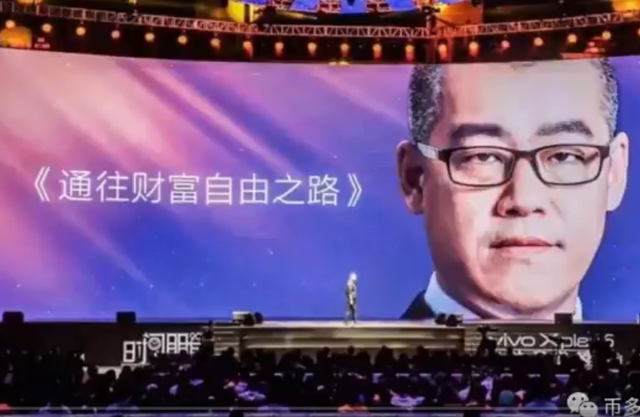 Who is Li Xiao Lai?
He is a venture capitalist from Beijing China. He founded BitFund founded in the middle of 2013 and started at around $3.5 Million, BitFund is now one of the most influential Venture Capital firms related to crypto-currency in China. He has an estimated net worth exceeding 3.5 Billion USD which can be attributed to his VC work at Bitfund. He is also one of the first Public figures in the Chinese crypto scene to come public about his involvement in the crypto community in China.
Here are some point extracted from the recording.
Laomao used to be a small-potato, it is me who helped him to be a big wheel in the crypto field.
(Laomao is the former COO of Yunbi and co-founder of INBlockchain)

Qtum issued by Patrick Shuai (Shuai Chu) is a Garbage coin, it was me who helped him to promote Qtum for 6 months. Because his scamming method is very simple – If he decided to develop DAPP first, I should have asked him to go out until you brought the finished product to me.

The founder of block-chain should be least an instant online celebrity, fans-flow is the core competition, the rest of the factors are all bullshit. As long as they believed in you, there will be a common census and what you need to do is just continue cheating them.

NEO is also a stupid project, worthless; if you were Wang Lijie(famous angel investor in China), you will have sold them at 1.5 RMB either. but why its price went up so high, just because some big venture capital participated in it and hyped its price. Even Da Hongfei (CEO of Onchain Capital) himself is holding very little NEO.

I opened my own blog in 2015, and Luo Zhenyu (senior media man in China) helped me to sell my book and promote my blog. At that time, it was in bearish market, I cant make money in that situation but accumulated a lot of fans then.

Those stupid lambs are all trying to do something unusual, thanks to the government's policy, if not for that, we have no qualification to carry out crypto business. Because at that time, Q coin which is issued by Tencent used to be the biggest cryptocurrency and biggest exchange is Shenzhen security exchange, they dominated everything then, we have no chance to participate into it.

Building Community and looking for hype point are the most important thing in doing a project.

Shinning achievement in the past is the only motive to encourage your hard-working after you already made financial freedom; for example, there is a scamming exchange called binance and there is a scammer called Justin Sun (Founder of TRON), you cant be lagged behind them, so you have to work harder and faster.

CZ (Founder of Binance) is not a good guy, he used to have confliction with Xu MingXing(founder of OKEX). He knows very little about technical issues. Why Binance succeeded now, because all the crypto exchanges had to shut down during the September.4th for crypto ban policy in China, but he insisted on keeping Binance opening as usual for his Canadian nationality.
Here is the original audio.