More Interest, More Vision for Neironix in Paris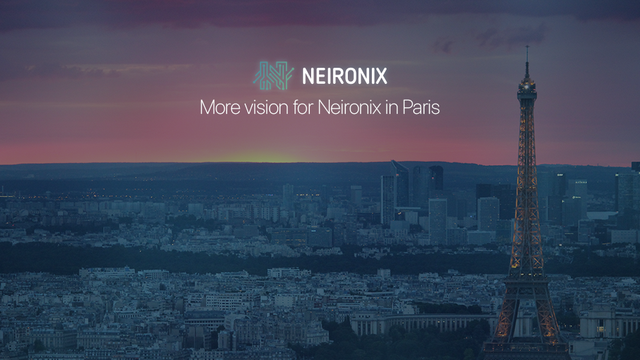 On August 30 at the show in Paris, which was a part of the European part of the IDACB World Blockchain Roadshow, we found a keen interest for Neironix among the guests of the show. Our touring team was asked many questions about the idea of our project, our team and technical aspects of the products we are working on. We were glad to meet French investors and representatives of funds. Much to our pleasure, many of them expressed interest in our ICO and found our idea original.
After the official part of the show we had a chance to talk to several investors privately and tell them in more detail about Neironix and our vision of the project. We are happy to have told more people about Neironix and its distinctions. The show let us have more interest towards our ICO that has already started.
We continue our work on the European part of the World Blockchain Roadshow the closing event of which will take place in Amsterdam on September 5.